November 22nd, 2015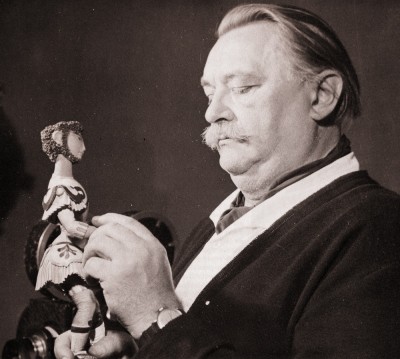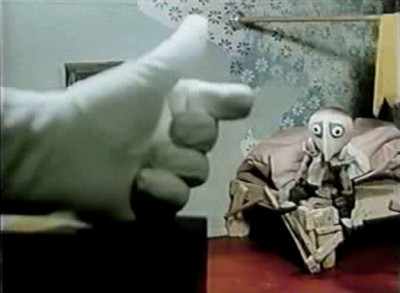 Here is a Czech puppet film made by stop motion master Jiri Trnka (1912-1969), "Ruka The Hand".

https://m.youtube.com/watch?v=cS4Th36zN_g
-Nicholas John Pozega
Posted by Nicholas Pozega @ 3:09 pm
November 21st, 2015

I was asked in PM today a question I always get asked… "How do I become an animator?" Here is my answer…
There are a lot of people in the world that want to be cartoonists and animators. More people than there are jobs for all of them. The ones that succeed are the ones that really study hard to master the fundamentals of art, not just learn a specific style. Styles change but the ability to draw volumetrically and design with taste and use color well will never go out of style.
Also, the people who continue to work in cartooning year after year are the ones who never stop studying and trying to improve their skills. Learning is a lifelong process. It isn't something that just happens at school. You need to identify the skills you are lacking and put together a plan for yourself on how to achieve them. The animation business has changed tremendously in the 30 years I've been working in it, and I've seen plenty of my coworkers left in the dust because they weren't willing or able to make the changes necessary to keep up with the times.
A lot of people desperately want to hear that there is a shortcut to become an artist… Go to such and such a school and you are guaranteed a job in the animation industry. If you just learn to draw the formula for anime… or Disney princesses… or wacky… or angular flat, you can find a job on shows with that style. They find out the hard way when they move to Los Angeles that none of that is true. You have to be a versatile artist with marketable skills, formulas and diplomas alone won't cut it.
Posted by Stephen Worth @ 2:05 pm
November 19th, 2015

In his blog, John K Stuff, John Kricfalusi has been discussing how he structures his stories.
Here is an excerpt from the original storyboard to "Stimpy's Invention". Most of this board is by Bob Camp; supplemented by a few xeroxes of layout drawings by Chris Reccardi. Take a moment and read John K's notes on how he constructs his stories… (Part One / Part Two / Part Three / Part Four and his post on Outlining Stories) and then take a look at how the theories are implemented in this section of board.
Stephen Worth
Director
Animation Resources

This posting is part of the online Encyclopedia of Cartooning under the subject heading, Animation.

Posted by admin @ 1:45 pm