---
THE BOARD OF DIRECTORS
OF ANIMATION RESOURCES
---

STEPHEN WORTH
President
sworth@animationresources.org
Stephen Worth has worked as an animation producer for over thirty years. He is the recipient of three Annie Awards, including the June Foray Lifetime Achievement Award for Benevolent Service to the Art of Animation. His credits include Alvin & the Chipmunks, Cool World, Yogi Bear, Ren & Stimpy, and Bravest Warriors. He is a well known figure in the Hollywood animation community, having produced the first animated cartoon series created exclusively for the internet, as an authority on vintage animation art, and as the person responsible for establishing the Animation Archive, a digital reference library that serves animation professionals and students, as well as cartoonists and illustrators.
Stephen oversees the day to day operation of Animation Resources, and is chairman of the committee that oversees the Animation Archive.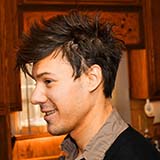 JOSEPH BAPTISTA
Treasurer
jbaptista@animationresources.org
Joseph "JoJo" Baptista is an animator from San Diego, California. He has worked for John Kricfalusi, Ralph Bakshi, Cartoon Network, Wild Brain and Frederator Studios as an animator, designer and storyboard artist. When JoJo was in college, he volunteered and studied at Animation Resources, where he found its treasures were invaluable. He has much to thank Animation Resources for helping him break into the animation industry, and feels that it is important for him to help others as the head of the Education Committee.
Joseph oversees the financial operations of Animation Resources, as well as chairing the Education Committee.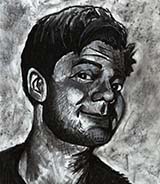 PAUL ANDERSON
Secretary
panderson@animationresources.org
Originally from Minnesota, Paul arrived in Southern California in 2006, with dreams of someday entering the animation industry. Unexpectedly, he soon found a niche working on the production side. Currently, he can be found working on coordinating the production of a traditionally animated TV series, but also has experience in helping to produce CG content, stereoscopic 3D, live action, flash animation, and enhanced ebooks. He continues to develop his own art, both in classes at the Animation Guild, and in his own projects.
Paul is responsible for taking meeting minutes, cataloging and coordinating records, and distributing material to the rest of the board.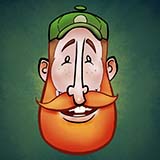 TABER DUNIPACE
Director of Membership
tdunipace@animationresources.org
Taber Dunipace is a southern California freelance artist and educator specializing in 3D art and animation. For the last five years, he has taught a wide range of digital arts subjects, including character animation, digital painting, game development, and Flash animation. He also frequently does freelance work for both commercial animation and mobile games. He is currently teaching at Mt. San Antonio College and Riverside Community College, Norco.
As the Director of Membership, Taber is responsible for keeping track of membership status, dues, and communications with individual members.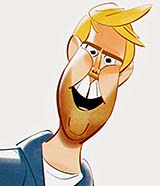 MICHAEL WOODSIDE
Liaison to the Advisory Board
mwoodside@animationresources.org
Michael Woodside is an Animator and Educator working in Southern California. He is currently at Walt Disney Animation Studios. His credits include Wreck-It Ralph, Frozen, and Big Hero Six. Before that, he was at Rhythm and Hues working as a Technical Animator and International Technical Animation Supervisor for various films. He also teaches students from around the world at Anim Squad, an online school for animation.
As the Liaison to the Executive Board, Michael communicates with the Executive Board in order to receive their invaluable guidance for the future of Animation Resources.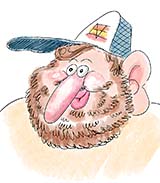 DAVID HOFMANN
Director of Communications
dhofmann@animationresources.org
David Edward Hofmann, also known as Pez, has worked in the animation industry since 2006. At a very young age he developed a love of classic animation, leading to a career in 2D based Television Animation in Los Angeles. David has worked with Cartoon Network (Stan Bayou), Wild Brain (Umigo), HBO's "The Ricky Gervais Show", Nickelodeon's "Breadwinners" and Warner Bros' new Bugs Bunny series "Wabbit". David also passionately supports the preservation of classic works, so future artists can advance the art of animation for years to come.
David Hofmann serves as the Director of communications. He is responsible for representing Animation Resources to the worldwide animation community.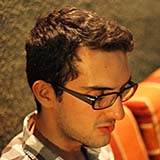 ALEX VASSILEV
Director of Technology
avassilev@animationresources.org
Alex Vassilev is a software developer and designer, originally from New Jersey. He has been volunteering at Animation Resources since its inception, helping to build the massive digital library it has today. After a brief career in the animation industry working for John Kricfalusi, he ventured out into the world of tech startups, where he gained invaluable experience in how to build consumer-facing digital services on a large scale. He has worked for numerous Los Angeles and Silicon Valley startups.
Alex is responsible for developing and maintaining all aspects of Animation Resources' technology stack, as well as designing new software that will power Animation Resources in the years to come.
---
ADVISORY BOARD
---
RALPH BAKSHI
Ralph Bakshi is an American director of animated and live-action films. In the 1970s, he established an alternative to mainstream animation through independent and adult-oriented productions. Between 1972 and 1992, he directed nine theatrically released feature films, including "Heavy Traffic", "Wizards", "American Pop", "Lord of the Rings" and "Fritz the Cat", which upon release was the highest grossing animated feature to date. He has been involved in numerous television projects as director, writer, producer and animator.  He created and directed the "Mighty Heroes" TV show and produced "The New Adventures of Mighty Mouse", among others. Currently, he is living in New Mexico, drawing, painting and animating a personal film, "Last Days of Coney Island". Link: RalphBaksi.com
DAVID CHAI
Award winning filmmaker David Chai, brings artistic excellence and technical know how to every project that he is involved in. David has been animating for over 14 years, on productions ranging from from educational software, animation for television and video, commercial advertising, to independent films. He is currently an Associate Professor of Animation and Illustration at San Jose State University in California. Link: House of Chai
SHERM COHEN
Sherm Cohen has helped bring to life some of the biggest animation hits of the past twenty years: His storyboarding, writing and directing credits include SpongeBob SquarePants, Hey Arnold, Disney's Phineas & Ferb, Fish Hooks, and Kick Buttowski (for which he received an Emmy nomination). Sherm is the creator of  "Storyboard Secrets", a comprehensive university-level video course at http://StoryboardSecrets.com
WILL FINN
Will Finn is an animation director and animator. His work includes films by Disney and Don Bluth, such as The Secret of NIMH, Oliver & Company, and Pocahontas. His characters include Laverne (The Hunchback of Notre Dame), Iago (Aladdin), and Cogsworth (Beauty and the Beast). Finn co-wrote and co-directed the 2004 film Home on the Range and did voice acting in Chicken Little. In 2006, Finn directed the computer animated short Hammy's Boomerang Adventure, a spin-off of Over the Hedge. And in 2014, he directed Legends of Oz: Dorothy's Return. Link: Will Finn Blog
JOHN KRICFALUSI
John Kricfalusi began working in animation in the "dark ages" of cartoons, and learned his trade at studios like Filmation and Hanna-Barbera. In 1987, John met Ralph Bakshi and directed the breakthrough Saturday morning series, "Mighty Mouse: The New Adventures" for him. He resurrected the Director-Unit system like the one used to produce the classic Warner Bros. cartoons, and created his own studio, Spumco where he made history with "Ren and Stimpy". Since then, John has pioneered web animation and created several TV series and specials, including "Ripping Friends", "Ranger Smith" and "Adult Party Cartoon", as well as numerous commercials and rock videos. Link: John K Stuff
J. J. SEDELMAIER
As the director and creative force of J. J. Sedelmaier Productions, J. J. Sedelmaier oversees everything that is produced by the studio. He is known in the industry as an all-around expert on the history of film and cartoons, animation, graphic design and illustration. His forte is translating print/illustration into film, and over the years has collaborated with many of the country's foremost illustrators and artists, including David Levine, Al Hirschfeld, Garry Trudeau, Alex Ross, Don Martin, Neal Adams, Douglas Fraser, Gary Baseman, and many others. His unique abilities have contributed, over the years, to the studio's extraordinarily diverse and entertaining collection of work. Link: J. J. Sedelmaier Productions
STEVE STANCHFIELD
Steve Stanchfield is an award winning character animator, educator, animation director and animation historian. His experience includes working for many of the major animation studios on projects that include television shows, commercials, educational programming, original short films, interactive games and feature animation. He is the co-owner of Thunderbean Animation, a studio based in Ann Arbor, Michigan that produces animation as well as compilations of classic animation on DVD. Link: Thunderbean Animation
MIKE VAN EATON
Mike Van Eaton is the owner and gallery director of Van Eaton Galleries, a full service animation art gallery and resource center featuring production artwork, limited editions, sculpture, videos, and books. He has hosted many special events in the Los Angeles area, and his gallery is the a hub for the animation community. His gallery represents both established and up and coming artists, as well as a wide array of vintage artwork from all the major studios. Link: Van Eaton Galleries
---
COMMITTEES
---
ARCHIVE COMMITTEE:
Stephen Worth (Chair) sworth@animationresources.org
James Sanders
ANIMATION CREATIVE LEAGUE:
Taber Dunipace (Chair) tdunnipace@animationresources.org
Stephen Worth
EDUCATION COMMITTEE:
Joseph Baptista (Chair) jbaptista@animationresources.org
PUBLCITY COMMITTEE:
David Hofmann (Chair) dhofmann@animationresources.org
EVENTS COMMITTEE:
No Chair Yet,
Stephen Worth
WEBSITE COMMITTEE:
Alex Vassilev (Chair) avassilev@animationresources.org
Stephen Worth, Nicholas Porzega
Comments