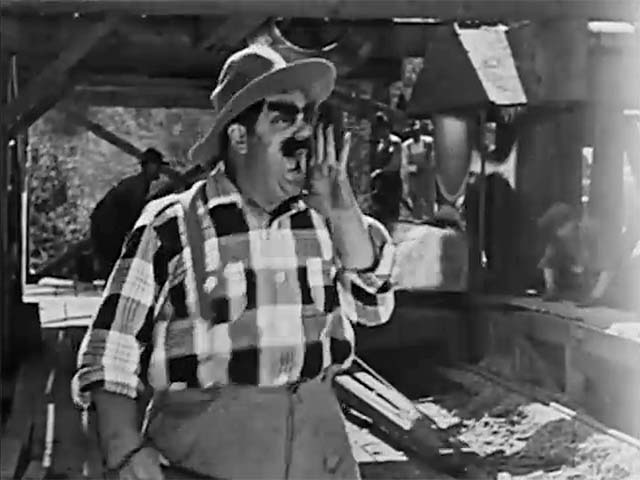 Do you know who this is? Read on and find out!
Just a reminder that on our Members Only page, we host a series of podcasts called Animated Discussions. The first one is hosted by Animation Resources Board member, Taber Dunipace.
CLICK TO LISTEN NOW: Animated Discussions 001: The Sawmill
Titled "Animated Discussions", the Members Only page features analysis of one of our RefPack videos, Larry Semon's "The Saw Mill". Back in the golden age of animation, animators at all the major studios would pack into a screening room to study silent comedy films frame by frame. There's a lot for animators to learn from slapstick, and the film we are discussing today is a little known classic.
MEMBERS: Log in to download the film so you can follow along with the scenes we are discussing frame by frame… https://animationresources.org/membersonly/
If you aren't a member yet, now is a great time to join! https://animationresources.org/membership/levels/
All right! Now we'll answer the question at the top of this post. This guy with the eccentric facial hair and putty nose is none other than Oliver Hardy, before he teamed up with Stan Laurel! We discuss his amazing talent for physical staging in the podcast. Check it out!
Animated Discussions 001: The Saw Mill
Here is a frame by frame breakdown of a great punch by Oliver Hardy.












by

Comments