Berny Wolf holds up a model sheet he created
along with Grim Natwick for an Iwerks Willie Whopper
cartoon. (See Al Eugster's Photo Album)
(Originally posted 9/13/06) We received the sad news today that veteran animator, Berny Wolf passed away a few days ago at the age of 95. Berny was a real gentleman, and his career spanned the entire history of animation… from Fleischer, where he rotoscoped Cab Calloway as a ghostly walrus for "Minnie the Moocher"; to Iwerks, where he designed characters and animated on Willie Whopper and Comicolor cartoons; to Disney, where he animated on Pinocchio, Fantasia and Dumbo. In the TV era, Berny was a mainstay at Hanna Barbera and FilmRoman, continuing to work into his 80s.
Here are some model sheets Berny created along with Grim Natwick at Iwerks…
Ben Burgess mentioned that Berny animated the scene of Jimminy Cricket on the seahorse in Pinocchio. I have a drawing from that scene in my own collection and didn't even realize that it was from one of Berny's scenes…
Perhaps Berny's most famous scene is one he animated when he was just 21 years old… the ghostly walrus from the Fleischer Betty Boop cartoon, "Minnie the Moocher". Dave Fleischer assigned Berny to rotoscope footage of Cab Calloway. He told me that he did the work at Max Fleischer's original rotoscope rig- the one on which they had rotoscoped Ko-Ko the Clown many years earlier. The rotoscope machine was made from an old camera stand, and it stood in a dark, dusty corner of the camera room. For a week, Berny sat alone in the corner, perched on a high stool rotoscoping Cab Calloway. Here is the film…
Minnie the Moocher (Fleischer/1932)
(Quicktime 7 / 17 megs)
Berny was a quiet, unassuming man. Perhaps that is why many people today are unaware of his importance to the history of animation. He was the quintessential East coast animator until the end, often attending important meetings in an impeccable pinstripe three piece suit, complete with a watch chain and white carnation in the lapel. Animation Resources offers its condolences to the family of Berny Wolf. He will be missed by all who had the honor to know him.
COMMENTS
On behalf of my father, I want to say a heartfelt thank you for being so interested in his work and his life. You cannot imagine what it has meant for our family to see his name in print with all the wonderful comments. I can forward photos of him in the past and at his 94th birthday if you like. He was very shy and did not like having photos taken.
Sincerely,
Lauren Wolf-Purcell
Please do send the photos. We're building a digital archive of information on the lives of great animators. If you have anything you would allow us to digitize to represent your father in our collection, please let us know. -Stephen Worth, Director
Read Mark Kausler's overview of Berny's career at Cartoon Brew
Mark Evanier's remembrances.
Ernesto Pfluger's Spanish obit
Stephen Worth
Director
Animation Resources
This posting is part of an online exhibit entitled Grim Natwick's Scrapbook.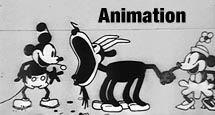 This posting is part of the online Encyclopedia of Cartooning under the subject heading, Animation.













by

Comments