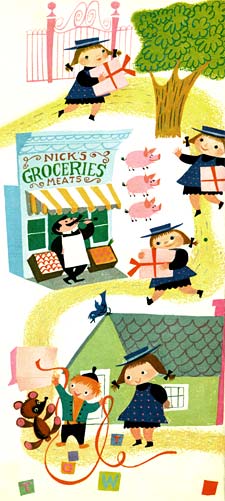 Seeing the fantastic examples by Mary Blair, Milt Gross and Jack Kirby on the internet reminds me how UN-designed many animated films and print cartoons are today. Mark Kennedy has a great post on Rhythmic Composition that you'll want to check out too.
When I went to design school, I don't remember any real serious analysis of compositional techniques beyond the most basic principles. Compositions were critiqued with "gut reactions", which might be helpful in identifying a design that isn't working, but it doesn't help an artist trying to figure out how to improve and strengthen his work.
I dug through my reference shelves and pulled another invaluable lesson from the Famous Artists Course. This is lesson three from the Illustration Course this time. In methodical fashion, the famed illustrators Albert Dorne, Norman Rockwell, Al Parker, Peter Helck, Austin Briggs, Ben Stahl and Fred Ludekens team up to break down the nuts and bolts of what makes a picture work.
COMPOSITION: How To Make Pictures
THE FOUR MAIN ELEMENTS OF COMPOSITION
1.) PICTURE AREA
2.) DEPTH
3.) LINE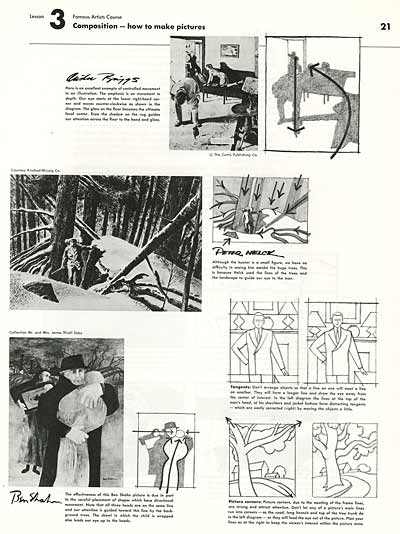 4.) VALUE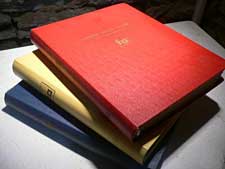 The Famous Artists Course was created in the mid-1950s by Norman Rockwell, Rube Goldberg and Albert Dorne, among others. The correspondence lessons and educational materials are still available at www.famous-artists-school.com. Books from the three courses: Painting, Illustration/Design and Cartooning turn up on eBay as well. I highly recommend these great resources to students.
Stephen Worth
Director
Animation Resources
This posting is part of an online series of articles dealing with Instruction.













by

Comments