REFPACK 037

Members Only Download
Every other month, members of Animation Resources are given access to an exclusive Members Only Reference Pack. These downloadable files are high resolution e-books on a variety of educational subjects and rare cartoons from the collection of Animation Resources in DVD quality. Our current Reference Pack has just been released. If you are a member, click through the link to access the MEMBERS ONLY DOWNLOAD PAGE. If you aren't a member yet, please JOIN ANIMATION RESOURCES. It's well worth it.
---
MEMBERS LOGIN To Download Video
JOIN TODAY To Access Members Only Content
---
Visions Of Light



Todd McCarthy & Stuart Samuels / 1992
At Animation Resources, we often speak of animation's many links to drawing and painting. But it shares an even closer kinship with live action movie-making. Cinematic principles are just as important as the fundamentals of drawing. The best source of information on this is the study of live action movies.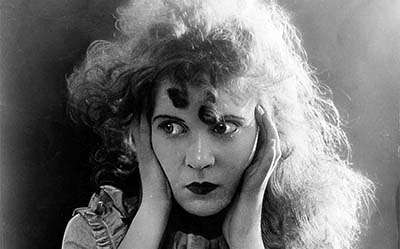 When I ask young animators about the films that inspired them to pursue a career in animation, they usually mention classic cartoons and animated features made by Disney, Fleischer or Warner Bros; or they cite Miazaki or anime as being an important influence on them. But when I ask about the live action films that inspired them to become a film maker, they generally mention recent mainstream films, and admit they really don't know much about the history of live action movies.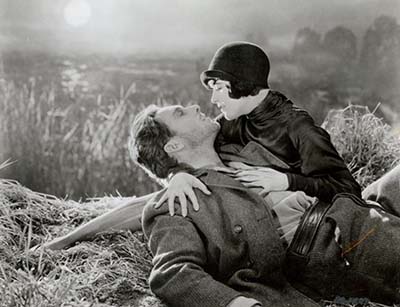 The range of subject matter in animation is very narrow… talking dogs, princesses, and superheroes account for most of it. But in live action, the range is infinite… westerns, horror, crime, science fiction, romance, comedy, documentaries, musicals… you name it. Live action spans a whole universe of genres. There is no reason that animation should be so limited in its subjects. Animation is a medium, not a genre. It is capable of telling any kind of story. But as long as animators focus on other animated films as a model and fail to open their frame of reference to encompass the vast universe of live action film making, we may never know just how broad animation's range could be.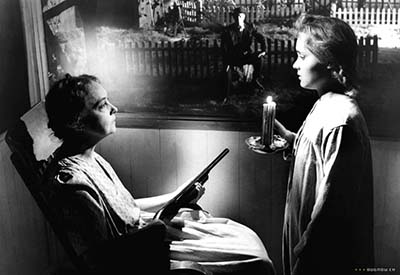 Animation Resources has featured slapstick comedies in the past and explained how they can be used to inform animated techniques. With this Reference Pack, we're going to take that a step further and explore the visual links that live action and animation share. There is no better place to start than to examine the role of the cinematographer in live action film making. The camera is the viewer's eye, and the Director of Photography chooses how the audience sees the action on the screen. In this Reference Pack, we are presenting a rare documentary titled Visions Of Light to introduce animators to the rich visual language of live action films.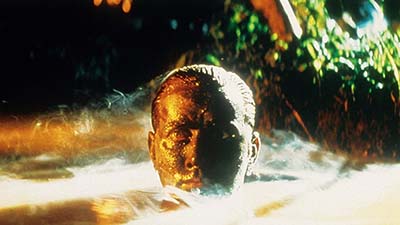 In 1992 Japanese television, the American Film Institute and the American Society of Cinematographers teamed up to create a documentary outlining the visual history of cinematography. It brought together some of the greatest Directors of Photography in the business to discuss their work, as well as the work of the generation of cameramen that proceeded them. The documentary included clips from just about every major studio and because of this, distributing this film has become a nightmare of licensing problems. Visions Of Light has been out of print in the US for many years. Animation Resources has obtained a copy for our digital archive and we are proud to be able to share it with our members.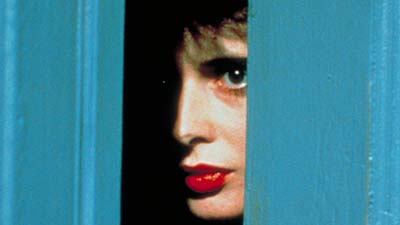 Young animators will want to take note… This documentary includes clips from some of the most important films of all time. It would be a good idea to take this documentary as a jumping off point for your research. We have made a list for you of the films in the order of their appearance. Print it out, search out copies, and check off the films as you watch them. Take notes on the scenes that are visually striking and break them down by sketching them to see how the compostions work. If you see sequences that have real energy and guts, do a thumbnail storyboard to learn how they use mise en scene and editing to convey motion and emotion. What better way to spend a pandemic lockdown than by studying great film making?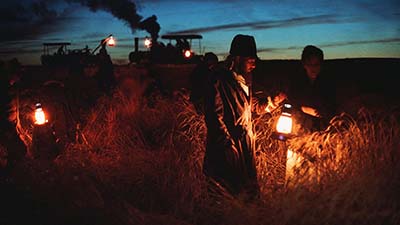 In order of appearance: The Dickson Experimental Sound Film (1895), Repas de bébé (1895), L'Arrivée d'un train à la Ciotat (1895), The Kiss (1896), Le Spectre rouge (1907), The Birth of a Nation (1915), Intolerance (1916), The Cabinet of Dr. Caligari (1920), Way Down East (1920), Der Letzte Mann (1924), Ben-Hur (1925), Napoléon (1927), Sunrise: A Song of Two Humans (1927), The Crowd (1928), The Cameraman (1928), The Cocoanuts (1929), Applause (1929), The Locked Door (1929), Possessed (1931), Dr. Jekyll and Mr. Hyde (1931), Shanghai Express (1932), As You Desire Me (1932), What Price Hollywood? (1932), Red Dust (1932), Mystery of the Wax Museum (1933), Gold Diggers of 1933 (1933), Queen Christina (1933), Becky Sharp (1935), Peter Ibbetson (1935), Desire (1936), Camille (1936), Jezebel (1938), The Adventures of Robin Hood (1938), Midnight (1939), The Story of Vernon and Irene Castle (1939), The Wizard of Oz (1939), Gone with the Wind (1939), The Grapes of Wrath (1940), Rebecca (1940), The Sea Hawk (1940), The Long Voyage Home (1940), Citizen Kane (1941), How Green Was My Valley (1941), The Magnificent Ambersons (1942), Meet Me in St. Louis (1944), Mildred Pierce (1945), The Killers (1946), Out of the Past (1947), T-Men (1947), The Naked City (1948), Oliver Twist (1948), She Wore a Yellow Ribbon (1949), Young Man with a Horn (1950), Sunset Boulevard (1950), On the Waterfront (1954), The Big Combo (1955), The Night of the Hunter (1955), Picnic (1955), Sweet Smell of Success (1957), Touch of Evil (1958), Jules et Jim (1962), Lawrence of Arabia (1962), Hud (1963), Who's Afraid of Virginia Woolf? (1966), The Professionals (1966), Cool Hand Luke (1967), In Cold Blood (1967), The Graduate (1967), 2001: A Space Odyssey (1968), Rosemary's Baby (1968), Easy Rider (1969), Midnight Cowboy (1969), The Conformist (1970), McCabe & Mrs. Miller (1971), The French Connection (1971), The Godfather (1972), Fat City (1972), Chinatown (1974), The Godfather Part II (1974), The Day of the Locust (1975), Jaws (1975), Dog Day Afternoon (1975), Taxi Driver (1976), Eraserhead (1977), Annie Hall (1977), Days of Heaven (1978), Apocalypse Now (1979), Raging Bull (1980), E.T. the Extra-Terrestrial (1982), Blade Runner (1982), Mishima: A Life in Four Chapters (1985), Blue Velvet (1986), The Last Emperor (1987), Empire of the Sun (1987), The Unbearable Lightness of Being (1988), The Last Temptation of Christ (1988), Do the Right Thing (1989), Goodfellas (1990)
REFPACK037: Visions Of Light

MP4 Video File / SD / 1:30:99 / 1.07 GB Download
---
MEMBERS LOGIN To Download Video
JOIN TODAY To Access Members Only Content
---
Not A Member Yet? Want A Free Sample?
Check out this SAMPLE REFERENCE PACK! It will give you a taste of what Animation Resources members get to download every other month!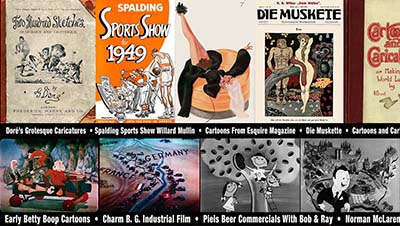 by

Comments