People who aren't members of Animation Resources don't understand how comprehensive our Reference Packs are. Over the next couple of weeks, we will be posting what each section of our current RefPack looks like, starting today with the Featured section. If you are a member of Animation Resources, click on this post to go to the Members Only page. If you aren't a member yet, today is the perfect time to join! Our current Reference Pack is one of our best yet, and General and Student Members get access to a special Bonus Archive with even more material from past Reference Packs.
What are you waiting for?



JOIN TODAY!
https://animationresources.org/membership/levels/
---
JOIN TODAY To Access Members Only Content
---
Wonder 3



Curated by JoJo Baptista



Ep.01 Three Beings From Outer Space (1965) / Ep.43 Mice From The Universe (1966)
Download this article
Wonder 3 was unique among early Anime TV programs. Although it did appear serially as Manga, it was conceived and designed from the first as a television show. Created by Osamu Tezuka, it was the first show produced by his studio, Mushi Productions. In this program, Tezuka cast his animators as characters, the way Disney Studios did it, This allowed the animators to create and refine specific walks and gestures for the characters. 52 episodes were broadcast between June 6th, 1965 ad June 27th, 1966.
The plot of the first episode establishes the characters and situation. The Galactic League sends three investigators to Earth to determine if recent nuclear testing poses a threat to the universe. The investigators are named Bokko, Bukko and Nokko, and they are authorized to destroy Earth if they feel it is necessary. They disguise themselves as a rabbit, a horse and a duck and land on Earth to investigate. They become trapped in a mountain fire and are rescued by a kind-hearted boy name Shinichi. They travel in a large vehicle called a Big Wheel, which is capable of traveling at very high speeds.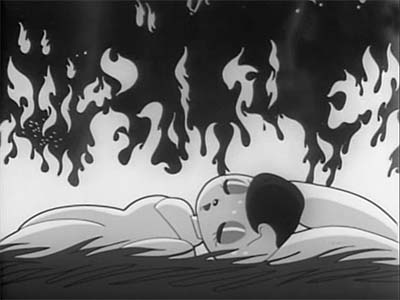 Tezuka's designs are brimming with appeal. The Wonder 3 in particular are a trio of wonderful contrasting shapes. Also, not to be ignored is Koichi, the older brother of Shinichi, who sports a black suit, which really highlights the angular, graphic poses he strikes. This series is produced quite economically, with very limited animation, held drawings and even jump cuts to keep the story going. I would argue that it's the charm of Tezuka's style that really holds my interest throughout each episode as opposed to the production values. Tezuka is really masterful at employing a simplistic vocabulary of graphic shapes to make everything read clearly.
REFPACK046: Wonder 3 ep01

MP4 Video File / SD / 27:28 / 237 MB Download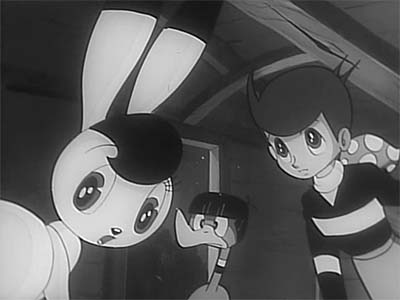 The second episode I'm sharing comes much later in the series. The story is very simple. Strange space aliens arrive at Earth intending to conquer it for their planet. They disguise themselves as mice, and enlist the help of the Earth mice to attack humans. The Wonder 3 defend the Earth against the attack, and the battle is won when Rokko takes the form of a cat.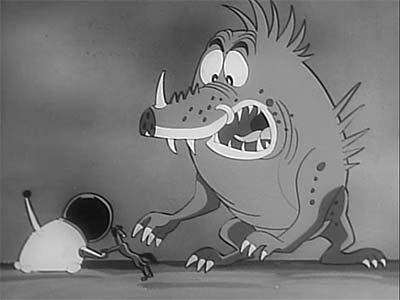 There's some scenes with runaway space aliens conversing with each other through the window of their space ship, as their leader devises a plan to blend in on earth. The drawings of the silhouetted aliens are really fun. Nokko goes up against the leader at 18:47 and quickly scrambles to create inventions to foil the leader. The leader strikes some great cartoony poses as each of his attempts are thwarted. Lots of entertainment value with so few drawings!
I'll have more early Japanese TV series to share with you in our next Reference Pack.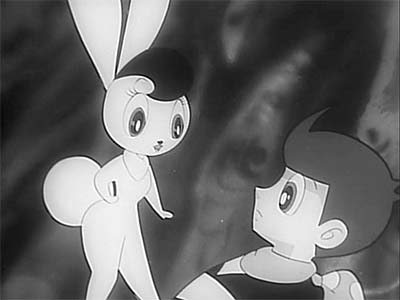 REFPACK046: Wonder 3 ep43

MP4 Video File / SD / 26:17 / 262 MB Download
---
JOIN TODAY To Access Members Only Content
---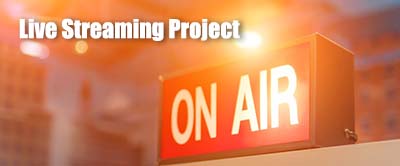 Animation Resources is asking our membership to consider donating to help us establish a video podcasting studio to be able to present seminars, interviews and informal updates live streamed on YouTube and Facebook. Our goal is for 25 of our members and supporters to donate $100. If you donate $100, we will provide you with a coupon code for a free membership to give as a gift to a friend or peer, or we can credit your donation to sponsor two students for a one year student membership.
By helping others, you help yourself.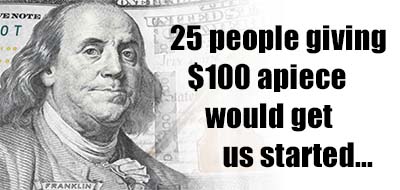 Please consider donating using the PayPal Donate Button below. For more information on our Video Podcasting Fundraiser, see the article Animation Resources Needs Your Help.


Animation Resources depends on your contributions to support its projects. Even if you can't afford to donate $100 or join our group right now, please click the button below to donate whatever you can afford using PayPal. Every little bit helps.

Or you can donate on Facebook, here…
FACEBOOK LIVESTREAM FUNDRAISER
After you have donated, drop us an email at sworth@animationresources.org and let us know if you would like a discount code for a free membership, or if you would like us to sponsor students with your donation.
Raising the bar with our live streaming initiative will make things better for the whole art form. Don't stay on the sidelines. Be a part of Animation Resources and join our team to build the foundation for the future of animation.













by

Comments