People who aren't members of Animation Resources don't understand how comprehensive our Reference Packs are. Over the next couple of weeks, we will be posting what each section of our current RefPack looks like, starting today with the Featured section. If you are a member of Animation Resources, click on this post to go to the Members Only page. If you aren't a member yet, today is the perfect time to join! Our current Reference Pack is one of our best yet, and General and Student Members get access to a special Bonus Archive with even more material from past Reference Packs.
What are you waiting for?



JOIN TODAY!
https://animationresources.org/membership/levels/

Every other month, Animation Resources shares a new Reference Pack with its members. They consist of an e-book packed with high resolution scans and video downloads set up for still frame study. Make sure you download the Reference Pack before it's updated. When it's gone, it's gone!
REFPACK047: August / September 2022
PDF E-BOOK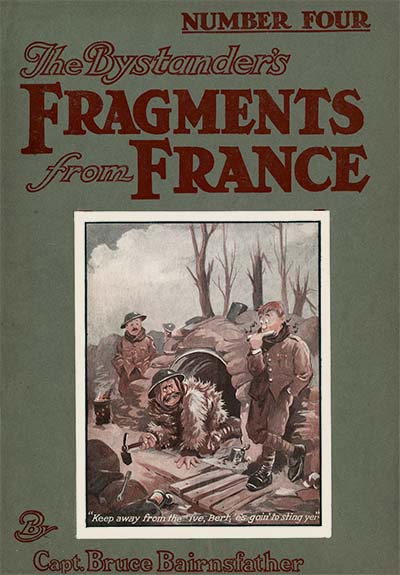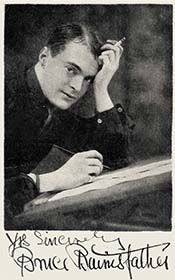 Bruce Bainsfather



Fragments From France Volume One
Download this article
Bruce Bairnsfather was born in Pakistan to a British military family. As a boy, he returned to England intending to study at a military school, but he failed the entrance exam. Instead, he joined the Cheshire Regiment but soon found army life boring. In 1907 at the age of 20, he left the military to pursue a career in commercial illustration and enrolled at the John Hassall School of Art. He wasn't successful and had to take work as an electrical engineer. It seemed like he was never going to find his place in life.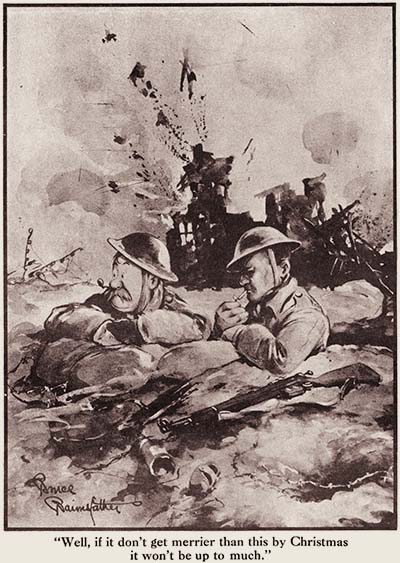 With the outbreak of the Great War, Bairnsfather was recalled to his regiment, and quickly rose in rank to second lieutenant with the Royal Warwickshire Regiment. He was deployed to France as the leader of a machine gun unit. He described life in the Western Front as "an extraordinary sensation. It was a long and weary night, that first one of mine in the trenches. Everything was strange and wet and horrid. First of all I had had to go and fix up my machine guns at various points, and find places for the gunners to sleep in. This was no easy matter, as many of the dug-outs had fallen in and floated off down stream." He refused to take leave with the rest of his unit, because he thought it would be too difficult to return to the trenches after returning home.
Bairnsfather was nearly court martialed after joining German soldiers in a Christmas truce in December of 1914. He later reflected upon the experience of Christmas Day in the trenches by saying, "It all felt most curious: here were these sausage-eating wretches, who had elected to start this infernal European fracas, and in so doing had brought us all into the same muddy pickle as themselves… There was not an atom of hate on either side that day; and yet, on our side, not for a moment was the will to war and the will to beat them relaxed."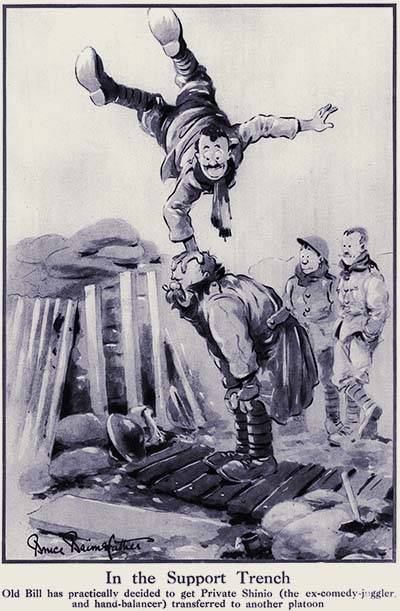 At the Western Front, Bairnsfather began drawing cartoons based on the life of soldiers in France. He sent some to The Bystander magazine and the editors began to publish them under the title "Fragments From France". The casual tone of these cartoons and the tendency towards gallows humor initially drew criticism from government leaders. They thought that Bairnsfather's work was vulgar and demeaned the British army, but the soldiers themselves embraced the series, recognizing its honesty and humor.
In 1915 during a chlorine gas attack in the 2nd Battle of Ypres, Bairnsfather was badly wounded by an explosion and was hospitalized with shellshock and hearing damage. The editor of The Bystander took advantage of his convalescence to commission Bairnsfather to create a weekly cartoon for the magazine. Upon his recovery, he was not shipped back to France. Instead, he served in a training unit on the Isle of Wight and was given a promotion. Here he began in earnest to produce cartoons, which were published in The Bystander and collected into a series of eight booklets published between 1915 and 1918.
Bairnsfather's cartoons were responsible for boosting morale among the British troops. In his book, Daily Sketches: A Cartoon History of 20th Century Britain, Martin Walker wrote, "The cartoons were by a man who had fought in the trenches and who knew what that kind of wholly new warfare was like. Veterans of the Western Front have paid almost universal testimony to Bairnsfather as a historian of the conditions in which they fought and the sense of humour which the soldiers brought to bear against the life, or more precisely, against the death." The British government recognized the propaganda potential of "Fragments From France" and shipped Bairnsfather off on missions to document the experiences of U.S. and Italian forces as well.
Later in life, Bairnsfather lamented the fact that he had become typecast as a war cartoonist, and his 1959 obituary in the London Times noted that he was "fortunate in possessing a talent… which suited almost to the point of genius one particular moment and one particular set of circumstances; and he was unfortunate in that he was never able to adapt, at all happily, his talent to new times and new circumstances."
Due to Wartime restrictions, the printing quality of these magazines was quite low. Animation Resources has taken great care in digitizing and digitally restoring the images to make them look even better than they did when they were first published. The three issues of "Fragments From France" in this e-book were digitized for Animation Resources by David Eisman, and they were restored and laid out by Stephen Worth. We hope you find these landmark cartoons useful in your self study.
REFPACK047: Fragments From France Vol. 2

Adobe PDF File / 132 Pages / 266 MB Download

Two Commercial Reels



Storyboard: A Smattering of Spots / Misc New York Commercials
Television commercials are so ubiquitous, we rarely give them a second thought. But a great deal of strategy goes into their creation. A commercial is designed to do three things… First, it must create a desire in the public's mind for a particular product or service. Beautifully photographed scenes of steaming hot coffee being poured into cups; syrup dripping down the sides of buttered stacks of pancakes, pizzas being pulled out of ovens… all this is designed to get us salivating for the product. Secondly, an advertisement should build brand awareness and convince the audience that the sponsor's product is better than that of the competitors. We are told that a product is "new and improved", or it's the brand doctors recommend, or studies show it's 25% more effective against arthritis pain. Lastly, and this is often overlooked, a commercial is expected to engage and entertain the audience. Animated television commercials can inspire desire and build brand awareness as well as live action can, but it's particularly effective at achieving that last goal.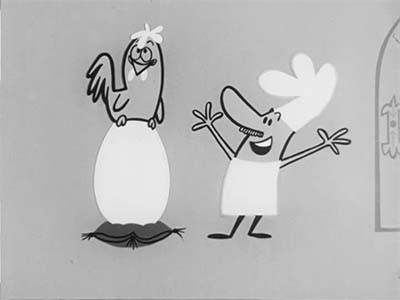 One of the biggest obstacles in television advertising is to keep the viewers engaged. The audience has the remote control in their hand, and they are one click away from channel surfing when the commercial break comes up. You might click away from a live action spot, but who would change channels on Tony the Tiger or the Trix Rabbit? When we look at a live action commercial from the 1950s or the 1970s, we see dress and hair styles that make the spots look dated. But animation is timeless. An audience may not connect with a particular live-action spokesperson, but they instantly identify with animated characters. The best animated commercials can be seen dozens of times and be just as entertaining on the twentieth viewing as the first. All of these attributes make animation uniquely suited for advertising.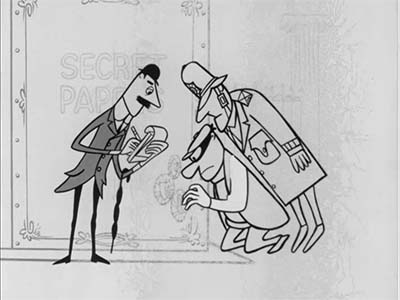 Animation Resources has shared many commercial reels with its members in the past, but these two are among the best. The first one includes spots from New York studios, including UPA New York, and it features animation by Grim Natwick and Tissa David. It isn't easy to make egg noodles or laundry starch fun, but the artists who designed these spots succeeded. Pay attention to how musical jingles and catch phrases are used. They act as hooks to plant the sponsor's message in the viewer's mind. I'll bet all of us still remember every word of songs from commercials we haven't seen in decades. Music implants a message on a deeper level than words alone.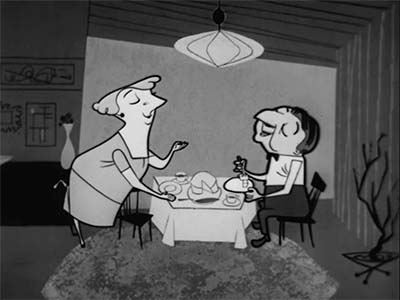 The second reel is a particularly good one. It's from John Hubley's studio, Storyboard Productions. The credits at the beginning are a virtual who's who of animation… Art Babbitt, Emery Hawkins, Bill Littlejohn and Rod Scribner. And like many of Hubley's other productions, it includes top name artists from the world of jazz… Duke Ellington, Benny Carter, Tal Farlow, Shelly Manne, Red Norvo, and Shorty Rogers. With the ephemeral nature of commercial production, it's hard to identify the artists behind all of the spots, but Scribner is instantly recognizable as the animator of the Bank of America spots, and Art Babbitt's full, analytical animation style is clearly behind the "John and Marsha" commercial for Snowdrift. If you can identify any others, please let me know.
Cartoon commercials may just be the most delightful form of animation. They are compact, entertaining, and every one allows for a completely new approach. Grim Natwick said that he had the most fun working on commercials in the 1950s and 60s because he was free to experiment with design and timing. He learned from every one. I hope you learn from them too.
REFPACK047: New York Reel

MP4 Video File / SD / 13:40 / 127 MB Download
REFPACK047: A Smattering Of Spots

MP4 Video File / SD / 12:01 / 85 MB Download
Many thanks to Steve Stanchfield from Thunderbean Animation for sharing these rare reels with us. If you find these useful, you should order his blu-ray, Cartoon Commercials Vol. 2 at Amazon.

---
JOIN TODAY To Access Members Only Content
---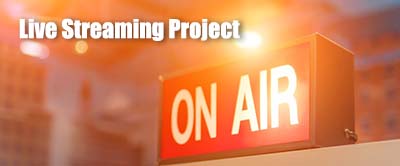 Animation Resources is asking our membership to consider donating to help us establish a video podcasting studio to be able to present seminars, interviews and informal updates live streamed on YouTube and Facebook. Our goal is for 25 of our members and supporters to donate $100. If you donate $100, we will provide you with a coupon code for a free membership to give as a gift to a friend or peer, or we can credit your donation to sponsor two students for a one year student membership.
By helping others, you help yourself.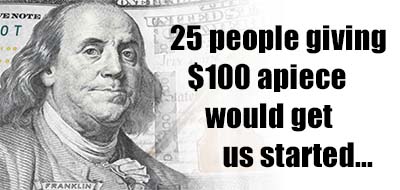 Please consider donating using the PayPal Donate Button below. For more information on our Video Podcasting Fundraiser, see the article Animation Resources Needs Your Help.


Animation Resources depends on your contributions to support its projects. Even if you can't afford to donate $100 or join our group right now, please click the button below to donate whatever you can afford using PayPal. Every little bit helps.

Or you can donate on Facebook, here…
FACEBOOK LIVESTREAM FUNDRAISER
After you have donated, drop us an email at sworth@animationresources.org and let us know if you would like a discount code for a free membership, or if you would like us to sponsor students with your donation.
Raising the bar with our live streaming initiative will make things better for the whole art form. Don't stay on the sidelines. Be a part of Animation Resources and join our team to build the foundation for the future of animation.













by

Comments