Every other month, Animation Resources shares a new Reference Pack with its members. They consist of e-books packed with high resolution scans video downloads of rare animated films set up for still frame study, as well as podcasts and documentaries— all designed to help you become a better artist. Make sure you download this Reference Pack before it's updated. When it's gone, it's gone!

---
JOIN TODAY To Access Members Only Content
---
The latest Animation Resources Reference Pack has been uploaded to the server. Here's a quick overview of what you'll find when you log in to the members only page…
Hokusai Manga Volume 2



Katsushika Hokusai / 1814
Download this article
Katsushika Hokusai was arguably the greatest artist Japan ever produced. Best known for his monumental set of woodblock prints titled Thirty-Six Views of Mount Fuji, his career spanned more than 75 years, and in his lifetime he produced more than 30,000 paintings, sketches and woodblock prints. Animation Resources is in the process of painstakingly restoring all of the volumes of Hokusai Manga one by one. This time we feature book two with amazing images of life in Japan, landscapes, plants, animals and fantastic imagery. These books have never looked better. Even if you have a copy of this, you'll want to collect the whole set of our digital restorations.
Two Shorts By Ladislas Starevich



Les Yeux Du Dragon / Amour Blanc Et Noir (1932)
Ladislas Starevich created the first puppet animation film in 1912 and continued to work in the medium for half a century. "Les Yeux Du Dragon" is an incredible film, packed with beautiful designs and lighting effects. The story, which is supposedly based on a Chinese legend, strays more towards melodrama at times, but the large exotic sets create an enveloping atmosphere for the film.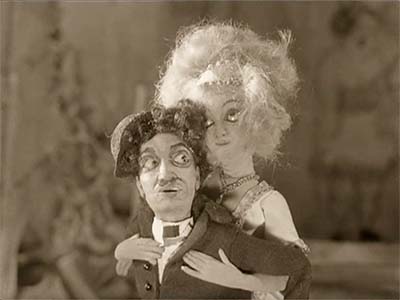 "Amour Blanc Et Noir" imitates American slapstick comedies, to the point of including puppets based on Snub Pollard and Charlie Chaplin. There are some extremely sophisticated scenes here with characters acting and reacting to each other expressively, and complicated action choreography, complete with motion blur. Starevich makes it all look easy.
---
JOIN TODAY To Access Members Only Content
---
Poor Hans!



Frank Leberecht / Deutsche Zeichentrickfilme GmbH, Germany / 1943
Download this article
In an earlier Reference Pack, we presented the work of Hans Fischerkoesen who was often referred to as "the Walt Disney of Germany", but he wasn't the only animator sponsored by the Nazis during World War II. The Deutsche Zeichentrickfilme GmbH (DZF) was established by Propaganda Minister, Joseph Goebbels in 1941 to build the German animation business up to the point of rivaling American animation studios. No expense was spared. At its peak, the studio had a staff that numbered nearly 100, and artists were paid nearly double the salary of comparable jobs elsewhere. The goal of the studio was ambitious— to create 19 animated shorts by 1947, and an animated feature by 1950, and no expense was spared to achieve that goal. Ultimately though, they only ended up producing one film— "Poor Hans". It's impressive how much production value the crew was able to accomplish on their very first film. Had the Nazis not lost the War in 1944, DZF might have eventually overtaken Disney's lead.
Little Masha's Concert



Mstislav Pashchenko / Soyuzmultfilm, Russia / 1948
While the Germans aspired to create animated propaganda films to rival the quality of theatrical cartoons in the West, Russia is the country that actually achieved that goal. "Little Masha's Concert" demonstrates how quickly Russian animation progressed after World War II. The animation, color and design of this film are the equal of any Hollywood cartoon.
Mstislav Pashchenko was one of the pioneers of Russian animation. We've seen his film "An Unusual Match" in a previous Reference Pack. In particular, you will want to still frame through a scene where a teddy bear does a Russian dance. It is simple and solidly drawn, putting across the dance rhythms perfectly.
---
JOIN TODAY To Access Members Only Content
---
An Adventure In Stripes



Alina Maliszewska / Studio Miniatur Filmowych / Warsaw, Poland / 1960
Animation Resources members are familiar with Alina Maliszewska for her work on the Polish animated series, The Strange Adventures of Koziolek Matolek. Although the drawing and animation style of this film are simple, the movement is quite expressive, putting across the attitudes of the characters quite clearly. It is a good model to follow for independent animators who would like to create a film all by themselves.
Well, Just You Wait Ep.06



Vyacheslav Kotyonochkin / Soyuzmultfilm, Russia / 1973
We continue the Russian Wolf and Rabbit cartoons with episode 06, "Countryside". Between 1969 and 2006, Soyuzmultfilm ended up making 22 episodes of Nu, Pogodi!, and in a 2014 poll of audiences all over Russia, Well, Just You Wait! was voted the most popular cartoon series of all time by a landslide. Although the series resembles both Tom & Jerry and the Roadrunner and Coyote series, the director, Kotyonochkin claimed not to have ever seen any of these Hollywood cartoons until 1987 when his son got a video tape recorder and Western tapes began to be imported.
Two Episodes Of Early Anime



"Fight Da Pyuta" Ep. 02 / "Space Ace" Ep. 04
Download this article
In a previous Reference Pack, I shared single episodes from two interesting series. This time, I'm sharing another episode of each. Fight da!! Pyuta. was created by Tsunezo Murotani and directed by Tameo Kohanawa in 1968. The year is significant, because it puts the show two years after the debut of Ralph Bakshi's Mighty Heroes. The debt to Bakshi's series is obvious. The show features 1960s style sequences that had to have been influenced by the Terry-Toons superhero parody.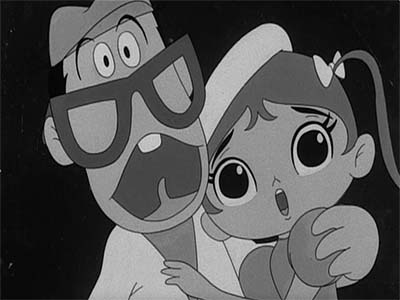 The other series we will be featuring this time is called Space Ace. Based on a manga series created in 1964 by Tatsuo Yoshida, the creator of Speed Racer, Space Ace hit the television airwaves very quickly the following year. This particular episode deals with an underground kingdom of space aliens, and it is a great example of a bunch of totally different ideas being mixed together for maximum fun. At the end is a teaser for the next week's episode which looks even crazier than this one! You really don't need to speak Japanese to appreciate this show.
---
JOIN TODAY To Access Members Only Content
---
The Orchestra



Zbigniew Rybczynski / 1990
Download this article
What do you think of as the essence of animation? What makes it unique? Drawings? It isn't drawings because CG and puppet animation don't involve drawings. Is it fantasy? No, because there are live action fantasies and animated films that deal with very real subjects. We often hear people talking about "the magic of animation", but what is that magic made of? Can live action be animated too? The brilliant Polish born animator answers this question with his unique television special "The Orchestra"
Hand Articulation



Curated By David Eisman
Download this article
There is an old platitude in draftsmanship that the drawing of hands is exceedingly difficult. It stands to reason, therefore, that articulating hands in animation would be even more challenging. Some may assume that the laborious nature of hand draftsmanship and articulation is due to the minutiae of respective anatomy. However, anatomical-accuracy is by no means the only principle necessary to produce convincing hands in animation. In the "Breakdowns" section of RefPack053, David Eisman discusses the elements that go into good hand animation.
Steve Stanchfield Interview



Animated Discussions 012 / Hosted by Davey Jarrell with Steve Stanchfield
Download this article
Steve Stanchfield is an award winning character animator, animation director, educator, and animation historian, in addition to serving on the Advisory Board of Animation Resources. He has worked for many of the major animation studios on numerous TV shows, commercials, educational programming, short films, interactive games and feature animation, and currently teaches at the College for Creative Studies in Detroit. Listen to Steve talk all about animation history and the art of film restoration in the latest episode of Animated Discussions!
---
JOIN TODAY To Access Members Only Content
---
ANNUAL MEMBER BONUS ARCHIVE

Available to Student and General Members
E-BOOK: Esquire 1937 Vol. 2
VIDEO: Two Films By Lotte Reiniger: "Papageno" and "10 Minutes Of Mozart"
VIDEO: Three Terry-Toons: "String Bean Jack", "Red Hot Music", "Hansel and Gretel"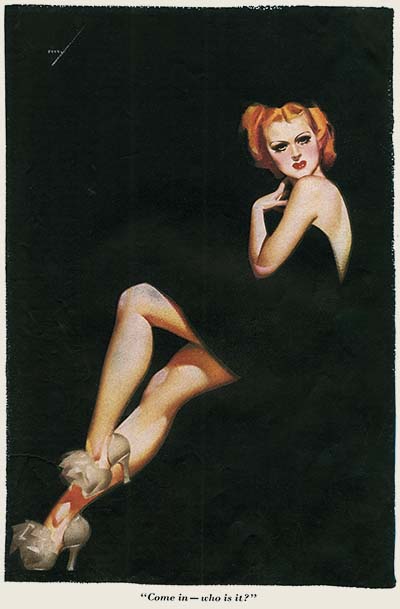 ANIMATION RESOURCES ANNUAL MEMBERS: Reference Pack 021 is now being rerun and is now available for download. It includes a PDF e-book of high resolution scans of a never before published collection of cartoons from Esquire magazine, a pair of films by the legendary silhouette animator Lotte Reiniger, and a trio of rarely seen Terry-Toons! These downloads will be available until September 1st and after that, they will be deleted from the server. So download them now!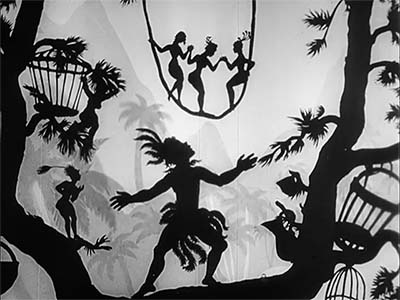 If you are currently on a quarterly membership plan, consider upgrading to an annual membership to get access to our bonus page with even more downloads. If you still have time on you quarterly membership when you upgrade to an annual membership, email us at…

membership@animationresources.org
…and we will credit your membership with the additional time.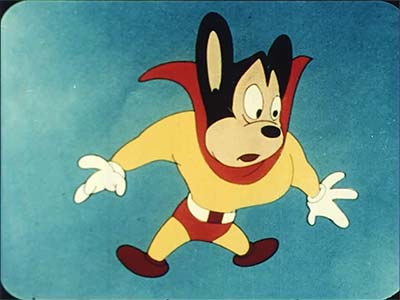 Click to access the…
Annual Member Bonus Archive

Downloads expire after September 1st, 2023

---
JOIN TODAY To Access Members Only Content
---
Whew! That is an amazing collection of treasures! At Animation Resources, our Advisory Board includes great artists and animators like Ralph Bakshi, Will Finn, J.J. Sedelmaier and Sherm Cohen. They've let us know the things that they use in their own self study so we can share them with you. That's experience you just can't find anywhere else. The most important information isn't what you already know… It's the information you should know about, but don't know yet. We bring that to you every other month.
Haven't Joined Yet?
Check out this SAMPLE REFERENCE PACK! It will give you a taste of what Animation Resources members get to download every other month!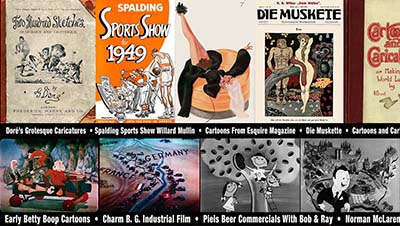 CLICK TO DOWNLOAD A Sample RefPack!
Animation Resources is a 501(c)(3) non-profit arts organization dedicated to providing self study material to the worldwide animation community. If you are a creative person working in animation, cartooning or illustration, you owe it to yourself to be a member of Animation Resources.
---
JOIN TODAY To Access Members Only Content
---
Animation Resources is one of the best kept secrets in the world of cartooning. Every month, we sponsor a program of interest to artists, and every other month, we share a book and up to an hour of rare animation with our members. If you are a creative person interested in the fields of animation, cartooning or illustration, you should be a member of Animation Resources!
It's easy to join Animation Resources. Just click on this link and you can sign up right now online…
---
JOIN TODAY!
https://animationresources.org/membership/levels/
---


Animation Resources depends on your contributions to support its projects. Even if you can't afford to join our group right now, please click the button below to donate whatever you can afford using PayPal.












by

Comments