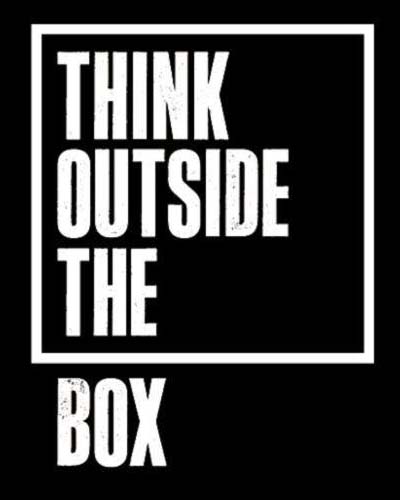 One thing I've noticed among certain young animators is a tendency to focus exclusively on things that directly apply to whatever project they're currently working on. Referencing art in a different style or from a different period in time can sometimes be seen by them as a distraction, or worse yet, irrelevant to their work as an artist. This is a very bad habit to get into, because it builds a box around an artists' creativity. After a few years, this focus settles into a form of tunnel-vision. At Animation Resources, our primary purpose is to help artists "think outside the box".
There have been a few people I've met in my life who saw the big picture clearly. Grim Natwick was one of them. He had an incredibly broad view of animation, which isn't surprising because his career in animation spanned nearly seven decades! Grim was a storyteller, and even though his long convoluted stories jumped across decades and diverse subjects like the cow jumping over the moon, his thought process was like a laser beam focused on the essence of what it means to be an artist.
When you look at Grim's career, it's astonishing. He started out working on silent Happy Hooligan cartoons, He went on to create Betty Boop and animate Flip the Frog, Snow White, Woody Woodpecker, Mr Magoo, and Crusader Rabbit, and ended his career animating on Richard Williams' "Thief and the Cobbler". I once asked Grim to what he attributed his long and varied career. He didn't hesitate. He answered right away…
"My education."
Grim studied illustration and design in Chicago, but soon he found himself working in animation, and he realized his skills and education weren't up to the task. He took a year off and travelled to Vienna to get formal art training. Every day of his life, Grim set aside an hour to do self study. He would pull a book on Picasso off the shelf and sit down at his drawing board and try to figure out Picasso's shapes and abstraction. He would sketch from Reubens to learn composition. He'd break down the work of illustrators like Rackham and try to capture their watercolor techniques. All of this informed his animation and made it possible for him to reinvent himself when it was called for.
I have only worked in the field for thirty years myself, but I have seen most of the people I started out working with fall away from animation. They weren't able to keep up with technology, or they refused to work in any other style than the one they had been trained in. Animation evolved and changed, and they were left behind because they refused to think outside their own box.
Here is a video of Grim speaking with Reg Hartt in Toronto in the early 80s. In this interview he discusses a wide range of subjects, from fine art to illustration- at one point he digresses all the way to Indonesian shadow puppets- but every bit of it directly applies to his life as an animator. And it directly applies to your life as an animator too.

GRIM NATWICK INTERVIEW 1982
https://www.youtube.com/watch?v=4CEYYLr9tRU
When I was in college, I looked Grim up in the phone book and visited him at his apartment in Santa Monica. I aspired to work in animation and I wanted to learn how animators think. I couldn't have had a better person to learn from. I would sit on Grim's front porch and ask him questions. Then the stories would unfold in front of me, giving me an overview of what the artform was all about, and most importantly, insight into what it could be.
It's 30 years later now, but I still think about the things Grim talked about. Grim never put himself in a stylistic box. He worked in every style and never stopped learning.
Young animators sometimes look at what we are doing at Animation Resources and think to themselves, "That's old stuff. It doesn't apply to me." Professional animators sometimes look at it and say to themselves, "I'm a professional now. I'm not in school any more. I don't need to study." Grim Natwick never thought that way. He saw the interrelationships between different styles and forms of art. He credited his studies for keeping him relevant in the business long after his contemporaries had moved on or retired. Grim lived and breathed his art. He had a passion for it and he could put that passion into words. He could teach it to others. All of that is important and all of it applies to the life and career of every artist.
When I discovered this video interview, I realized how much of what Grim planted in me has developed into what Animation Resources has become today. Grim's approach to his art is a shining example for all of us to follow. Whether you're a student or a pro, exploring and learning and discovering new things should be a part of your daily life. Animation Resources wants to help you do that.
Open The Treasures That Open Your Mind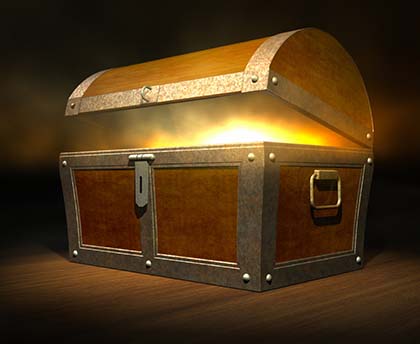 The secrets of a long and fulfilling career in animation are right in front of your face. But you'll never recognize those treasures if you don't make an effort to think beyond what you already know and like. Every other month, members of Animation Resources can download a Reference Pack full of inspiration and ideas to help you think outside your own box. During Member Appreciation Month, Animation Resources is pulling out all the stops to share some of our greatest treasures with our members. Throughout the year, we'll be offering up incredible, thought provoking material that can change the way you think and help you grow as an artist. If you are a creative person, you should be a member of Animation Resources.
For a rundown of all the perks of Animation Resources membership, see… https://animationresources.org/memberappreciation/
JOIN Animation Resources today!
https://animationresources.org/membership/levels/
The world of animaton owes a tremendous debt of gratitude to Reg Hartt for sharing this incredible video with us.
---
FREE Sample Reference Pack!
Check out this SAMPLE REFERENCE PACK! It will give you a taste of what Animation Resources members get to download every other month!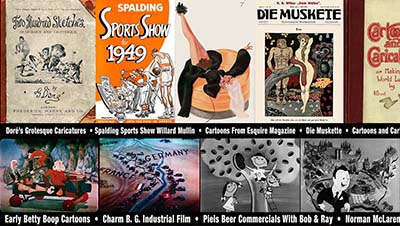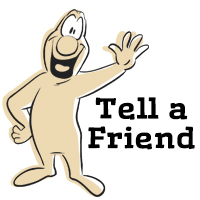 Tell your friends to join Animation Resources!



More members mean we can bring you more special downloads.

Problems or questions? Email…
membership@animationresources.org














by

Comments