Today, we digitized some great Terrytoons model sheets that Carlo Vinci's family loaned to us…
This one is particularly interesting to me…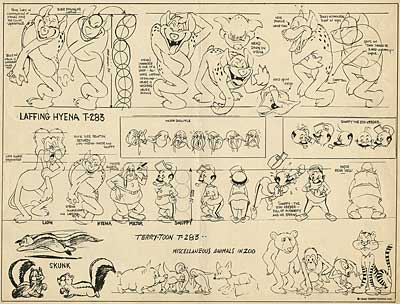 …because it's from one of the very best Terrytoons of the time, "The Temperamental Lion". Connie Rasinski created the goofy Bert Lahr lion character as the "King of the Jungle" for the classic cartoon "Doomsday" (1938) as well as "The Nutty Network" (1939). The model was adapted a bit in the late 1940s for "The Lyin' Lion", a film that includes some funny Jim Tyer animation…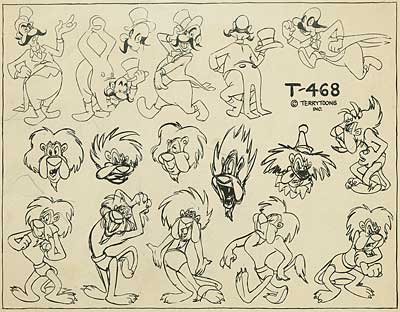 …but the character was never better animated than he was by Carlo Vinci in this short… Check out his great scene of the lion singing!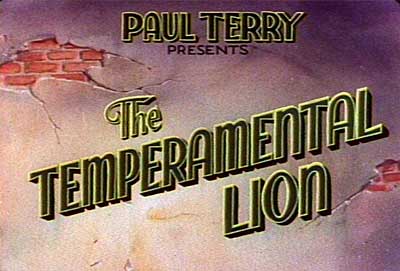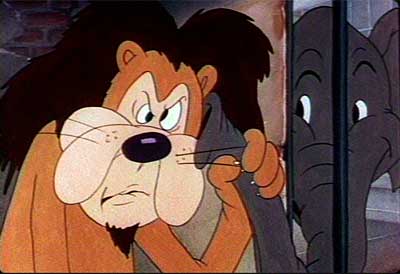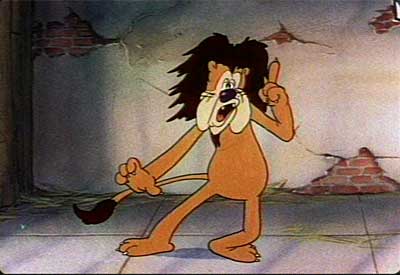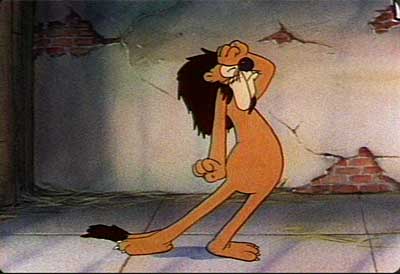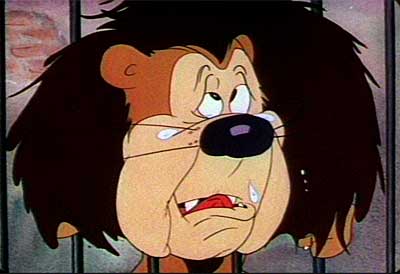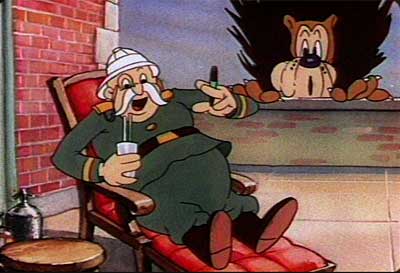 The Temperamental Lion (Terry/1940)
(Quicktime 7 / 14.5 megs)
Many thanks to the Vinci family for sharing their treasures with us!
Stephen Worth
Director
Animation Resources
This posting is part of the online Encyclopedia of Cartooning under the subject heading, Animation.













by

Comments