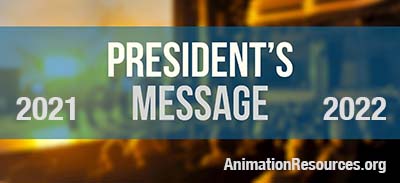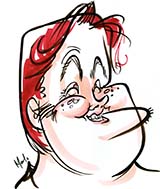 STEPHEN WORTH
President
sworth@animationresources.org
This is the time of year when Animation Resources elects officers. We also report on the accomplishments of the past year and outline our plans for the next. I'll keep this brief, but I hope you take the time to read this message. There are some important things you should know as a member or supporter of Animation Resources.
The election of officers for 2022 was held in March, and our slate of officers this year remains the same as last year: Stephen Worth, president; Paul Anderson, vice-president; JoJo Baptista, secretary/treasurer. Board members include David Hofmann, Davey Jarrell, David Eisman, Taber Dunipace and Mike Amato.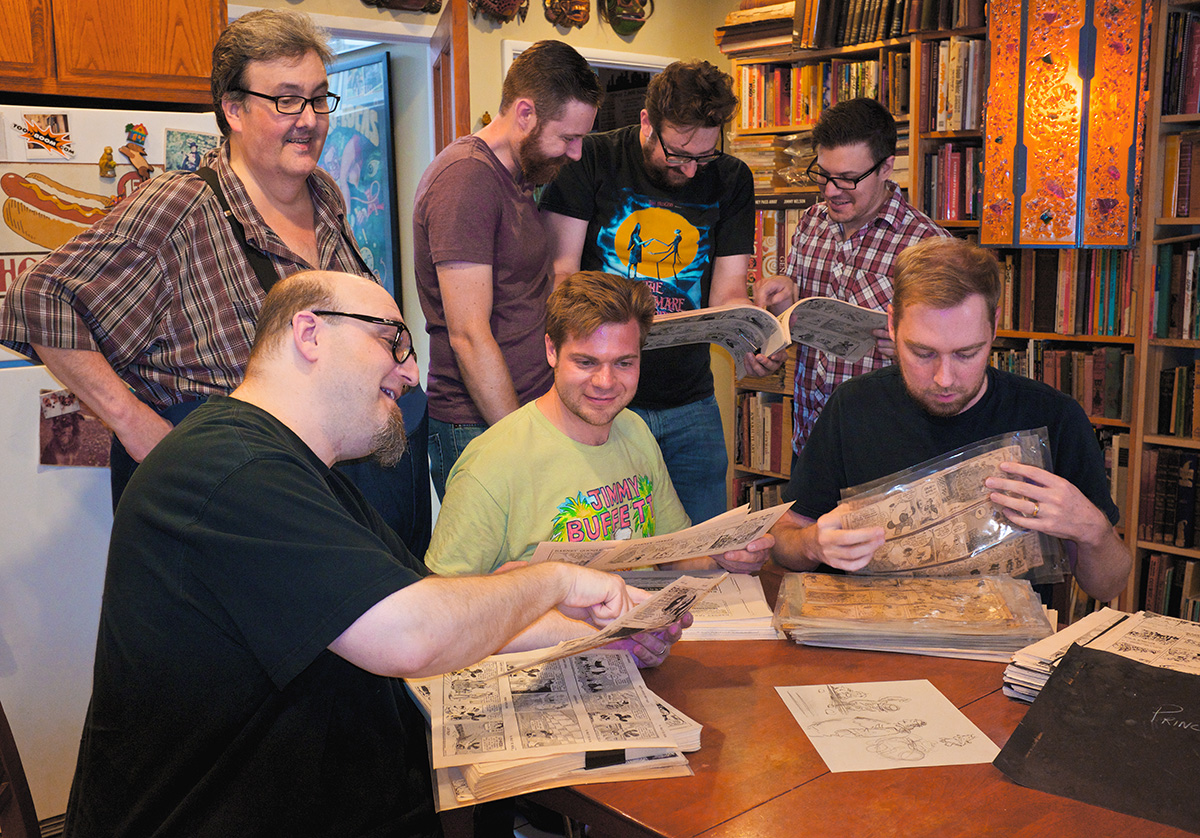 CLICK to learn about
the people behind Animation Resources.
Our treasurer reports that Animation Resources has been financially stable throughout 2021. We are covering all of our expenses, and we have been able to establish a savings account with enough money to allow us to deal with emergencies. We have no grants or corporate sponsorship. All of our funding comes from our membership dues. Membership has been slowly growing, but not at a rate that allows us to do all the things we would like to do. Attracting new members is a major focus for the coming year.
Social media continues to be an important method to reach potential members, as well as providing a bridge to interact with our current members. Stephen Worth spearheads our outreach on Facebook, David Eisman is establishing a presence for us on Pinterest, and David Hofmann covers Instagram with the help of volunteer Nicholas Pozega. Davey Jarrell has been building a community for us on Discord as well.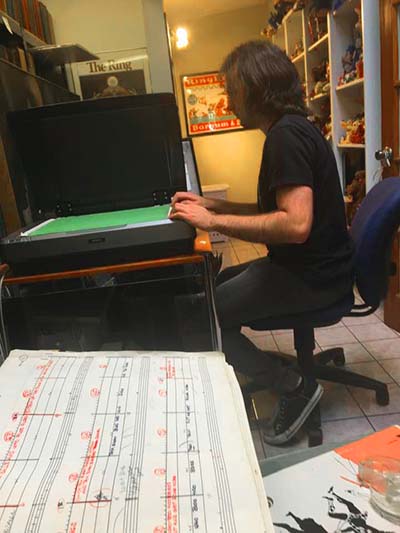 Davey Jarrell digitizes Chuck Jones' bar sheets.
Due to the COVID pandemic, we did not have many volunteers digitizing materials for our archive in 2021. We hope to make more progress on that front this year. But we didn't let COVID hold us back. The Reference Packs have more than doubled in size this year. We've added a section on international animation, featuring the best of Russian and Polish animation as well as a project led by JoJo Baptista documenting and sharing early television anime from the 1960s and 70s. We have also added a section on silent film slapstick where we have featured important documentaries on Buster Keaton and Charlie Chaplin. Recently, we introduced an Annual Members Bonus Page where we host complete Reference Packs from the past nine years for our General and Student Members.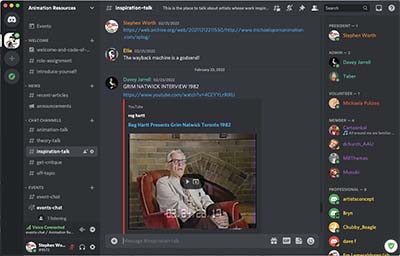 Animation Resources Discord Server
Every year, we set a goal for the year. In 2020 and 2021, our project was to establish a Discord server where we could interact with our community and host our Animated Discussions series of panel discussions and interviews in a COVID-free virtual meeting hall. Stephanie Alexander designed a brilliant home base for us on Discord, and Davey Jarrell has been heading up that project with the assistance of Taber Dunipace. They have produced many important programs, including events offering advice for studio and independent animators as well as students, an interview with animator Joe Murray, and two important seminars on the most effective ways to use reference in animation. The Animated Discussions programs will continue in 2022, hopefully in an expanded form.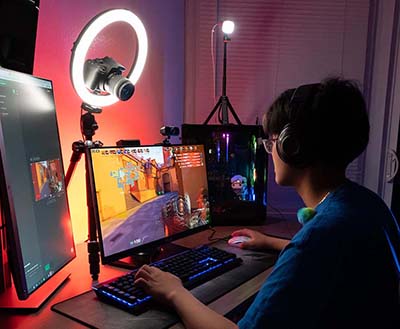 Currently, our Animated Discussions programs are audio podcasts, but our goal for this year is to establish a live streaming channel on YouTube and Facebook where we can host live video events: interviews, panel discussions, screenings, and informal updates about our activities. The cost of the necessary equipment is $5,000. We were hoping to raise enough money from new memberships in our recent membership drive to cover this cost, but unfortunately, we came up short. Currently, we are halfway to our fundraising goal. In the coming week, we will have more information on a campaign to raise the remaining $2,500 and begin work on putting together our live streaming facilities.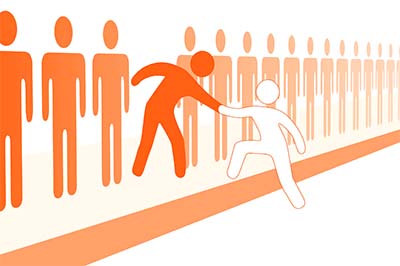 Animation Resources is doing great things, and our volunteers are working hard to bring material to you that you won't find anywhere else. Once someone joins and gets access to the Reference Packs, they see the value and maintain their membership year after year. We have many members who have faithfully paid their dues since our organization was established almost a decade ago. But convincing new members to join can be difficult. Animation Resources brings you treasures you should know about, but you don't yet. It's difficult to get across to people the need for something they don't even know exists.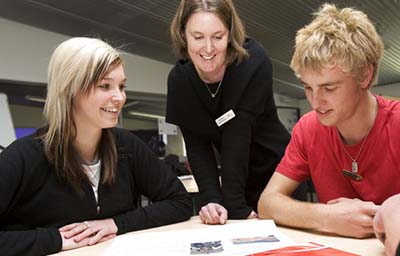 CLICK to Sponsor A Student now.
As we gain members, we will be able to expand our offerings, like we've done in 2021 by doubling the size of the RefPacks and producing the Animated Discussions podcasts. The best way to attract new members is for our current members to share their enthusiasm for our group with their friends and peers. Don't keep us a secret. We ask you to let your friends and co-workers know about Animation Resources. Tell them what it means to you. Give a friend a membership as a gift, or donate to sponsor a worthy student for membership. To reach our goals for 2022, we are asking 25 of our members to donate $100 apiece. In return, we will provide you with a discount code for a complementary membership to give as a gift, or let us know you'd like to apply the donation to our Sponsor A Student program and we will award two memberships to worthy student animators. This is a way for you to help Animation Resources and help others at the same time.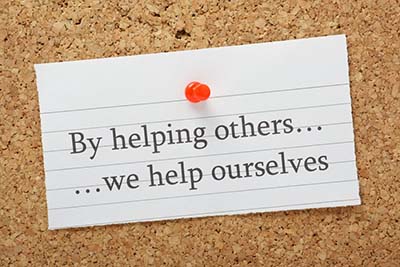 Animation Resources is building the foundation of the future of animation. We need your help. Please donate $100 and help us realize our dream of a live streaming channel dedicated to the inspiration and education of animators.


If you can't afford $100 right now, donate what you can. Every little bit helps.
Stephen Worth, president
Animation Resources
sworth@animationresources.org












by

Comments