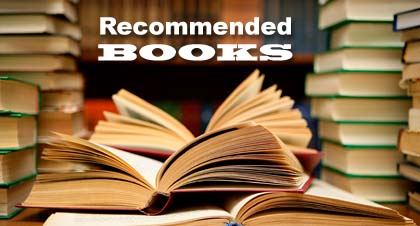 We have reviewed these books and can heartily recommend them to you for your own library. When you purchase items through links on this website, a portion of your purchase goes to support Animation Resources. We thank you for your patronage.
---
ANIMATION
---

Of Mice and Magic


In this revised and updated edition of Of Mice and Magic, Leonard Maltin not only recreates this whole glorious era from the silent days through the Hollywood golden age to Spielberg's An American Tail, he traces the evolution of the art of animation and vividly portrays the key creative talents and their studios. This definitive history of American animated cartoons also brings Maltin's many fans up to date on the work being done today at the Walt Disney and Warner Bros. studios, and other developments in the world of animation. Drawing on colorful interviews with many of the American cartoon industry's principals, Maltin has come up with a gold mine of anecdotes and film history. Behind the scenes were genius animators and entrepreneurs such as Walt Disney, Chuck Jones, Tex Avery, Mel Blanc, and a legion of others, In all, Malitn has put together a glorious celebration of a universally loved segment of Americana. This book includes the most extensive filmography on cartoons ever compiled.

Winsor McCay: His Life and Art


This volume is the only existing biography of one of America's greatest and most influential cartoonists. Winsor McCay (1867-1934) is universally acknowledged as the first master of both the comic strip and the animated cartoon. Although invented by others, both genres were developed into enduring popular art of the highest imagination through McCay's innovative genius. Originally published in 1987, it is now back in print in a newly expanded and revised edition on the occasion of the 100th anniversary of Little Nemo in Slumberland. Included are new materials found since the previous publication of the book such as new comic strips of Little Nemo in Slumberland, and new sketches of Gertie the Dinosaur. In the book the author, animator John Canemaker reviews and fully analyzes McCay's achievements in print and film while examining his work in relation to his life, family, and to American culture and values of the period. This painstakingly thorough biography begins with McCay's childhood in Michigan to his seat as one of the greatest of the early animators.

Disney Archive Series 3: Design


Whether it consists of quick sketches on a lunch counter napkin, elaborate paintings in oils or watercolors, or dazzling computer renderings, the unparalleled creative process of Disney artists is lavishly showcased in Design, the third volume of The Walt Disney Animation Studios – The Archive Series. Among the incredible talents featured in this volume are Albert Hurter, Ferdinand Horvath, Joe Grant, Maurice Noble, Gustaf Tenggren, Tyrus Wong, Kay Nielsen, David Hall, Mel Shaw, Mary Blair, Bianca Majolie, Yale Gracey, Eyvind Earle, Walt Peregoy, Ken Anderson, James Coleman, Jean Gillmore, Rowland Wilson, Glen Keane, Chris Sanders, Andreas Deja, Mike Gabriel, Mike Giaimo, Hans Bacher, Chen Yi Chang, Paul Felix, Aaron Blaise, Ian Gooding, and John Musker.

Osamu Tezuka: God of Manga


Best known for Astro Boy and Kimba the White Lion, Osamu Tezuka was instrumental in developing Japanese animation and modern manga comics. The Art of Osamu Tezuka is the first authorized biography celebrating his work and life and featuring over 300 images, many of which have never been seen outside of Japan. With text by respected manga expert Helen McCarthy, The Art of Osamu Tezuka: God of Manga pays tribute to the work of an artist, writer, animator, doctor, entrepreneur, and traveler whose curious mind spawned dozens of animated films, and over 170,000 pages of comics art in one astonishingly creative lifetime. This book includes an exclusive 45-minute DVD documentary covering Tezuka's prolific career, from his early manga characters to his later animation work.
---
CARTOONING
---
Library of American Comics Essentials
LOAC Essentials is a new series that reprints, in yearly volumes, the rare early daily newspaper strips that are essential to comics history, seminal strips that are unique creations in their own right, while also significantly contributing to the advancement of the medium. The strips are presented in their original format: 11.5″ wide by 4.25″ high, each page containing a single daily. By reproducing the strips one per page in an oblong format, it allows us to have an experience similar to what newspaper buyers had fifty to a hundred years ago— reading the comics one day at a time.
Currently, the series includes two volumes, and the third is currently in pre-order. Daily comic strips have been underappreciated for too long, and reprint of classic newspaper comics rarely print them large enough to fully appreciate. This series is worth supporting.
LOAC Essentials 1: George Herriman's Baron Bean (1916)

LOAC Essentials 2: Sydney Smith's Gumps: Saga of Mary Gold (1929)

LOAC Essentials 3: Cliff Sterrett's Polly and Her Pals (1933)

Barney Google by Billy deBeck


This lovable comic strip character was brilliantly drawn in absorbing and hilarious stories by master draftsman Billy DeBeck. Barney gambled, hung with high-toned women and hillbillies, and played the horses! This novel-length, thrilling, and laugh-packed story was about Google's racehorse Sparkplug and delighted a nation in the 1920s as they will you. Featuring a revealing introduction by renowned comics historian Craig Yoe, this strikingly designed hardbound book collects the most famous acclaimed adventures of Barney Google, complete with rare, unpublished art, photos, and ephemera in glorious color. Billy deBeck is one of the underrated geniuses of the comics pages.

Polly & Her Pals: 1913-27 Sundays


"Cliff Sterrett's comic strip about the glamorous Polly, her coterie of suitors, and her exasperated parents debuted in December 1912; by the late 1920s- the era represented by the preponderance of the color Sunday pages collected in this oversize volume- the narrative focus had shifted to Polly's improbably dumpy folks, particularly cantankerous Paw. More importantly, Sterrett's artwork had acquired a dazzling sophistication. Although he seldom deviated from an orderly grid of uniformly sized panels, what he did within those frames was stunning. His boisterous drawings evinced a decidedly modernist influence, even incorporating elements of cubism and other contemporary art trends. As marvelous as Sterrett's visuals may be, Polly wouldn't be such a tour de force if its humor wasn't so lively and its characters' dialogue, with its Jazz Age patois, so snappy. The early years of newspaper comics produced a handful of widely acknowledged masterworks, such as Little Nemo and Krazy Kat; this impressive collection makes a convincing case that Sterrett's creation should be added to that honor roll. -Booklist

75 Years Of DC Comics


In honor of its 75th anniversary, Taschen has produced the single most comprehensive book on DC Comics, in an XL edition even Superman might have trouble lifting. More than 2,000 images- covers and interiors, original illustrations, photographs, film stills, and collectibles- are reproduced using the latest technology to bring the story lines, the characters, and their creators to vibrant life as they've never been seen before. Telling the tales behind the tomes is 38-year DC veteran Paul Levitz, whose in-depth essays trace the company's history, from its pulp origins through to the future of digital publishing.

Harvey Kurtzman: Mad Genius


Harvey Kurtzman had a Midas touch for talent, but was himself an astonishingly talented and influential artist, writer, editor, and satirist. The creator of MAD and Playboy's "Little Annie Fanny" was called, "One of the most important figures in postwar America" by the New York Times. Kurtzman's groundbreaking "realistic" war comics of the early '50s and various satirical publications (MAD, Trump, Humbug, and Help!) had an immense impact on popular culture, inspiring a generation of underground cartoonists. Without Kurtzman, it's unlikely we'd have had Airplane, SNL, or National Lampoon. This definitive book includes hundreds of never-before-seen illustrations, paintings, pencil sketches, newly discovered lost E.C. Comics layouts, color compositions, illustrated correspondence, and vintage photos from the rich Kurtzman archives

Jack Davis: Drawing Pop Culture


Jack Davis: Drawing American Pop Culture is a gigantic, unparalleled career-spanning retrospective, between whose hard covers resides the greatest collection- in terms of both quantity and quality- of Jack Davis' work ever assembled. It includes work from every stage of his long and varied career, such as: excerpts of satirical drawings from his college humor 'zine, The Bull Sheet; examples of his comics work from EC, MAD, Humbug, Trump, and obscure work he did for other companies in the 1950s such as Dell; movie posters including It's a Mad, Mad, Mad, Mad World, The Bad News Bears, Woody Allen's Bananas, The Party, and others; LP jacket art; cartoons and illustrations from Playboy, Sports Illustrated, Time, TV Guide, Esquire, and many others. If you love Davis, you won't want to be without this book.
---
FINE ART
---

Gustav Klimt: Complete Paintings


In 2006, a painting by Gustav Klimt sold for a record price of 135 million dollars. This book is a monumental testament to Klimt's popularity. Measuring 11 1/2 by 15 1/2 and including nearly 700 pages of large format digital photography, this beautiful book will surely be the definitive book on the subject for many years. "Gustav Klimt is perhaps best known for his use of gold leaf in intricate paintings. His life's work is still celebrated today for the beauty, sense of sorrow and passion that he was able to capture in a single portrait. It has been 150 years since Klimt's birth and the launch of his complete works reveals his ideas and creative genius in one impressive volume." The Mayfair Magazine

Baroque: Theatrum Mundi


Baroque: Theatrum Mundi, The World as Work of Art, one of the first two volumes now available in publisher H. F. Ullman's new series The Collection of Art Epochs, is a massive attempt to illustrate and explain the scope and variety of the Baroque in all of its many iterations. Architecture, sculpture, painting, decorative art, it looks at it all. If the attempt is massive, the book is no less massive. Its hand-bound 568 pages in a 15 x 11-inch format is not the kind of book you will want to hold on your lap. It is the kind of book that belongs on an ornate table in a Baroque library. In many respects it is itself a work of art.

Hokusai Manga


Katsushika Hokusai was the foremost Japanese painter and printer of the Edo period. Born in 1760, this collection of sketchbooks was originally published in 15 volumes when the artist was 55. The subject matter includes landscapes, nature, scenes of everyday life and images of the supernatural. This inexpensive paperback is a complete collection and is very well printed. You will find a million amazing compositions, shapes and ideas in this book. Every fan of Japanese art should own a copy.

---












by

Comments