Every other month, members of Animation Resources are given access to an exclusive Members Only Reference Pack. In March 2015, they were able to download this fantastic post-war industrial film. Our Reference Packs change every two months, so if you weren't a member back then, you missed out on it. But you can still buy a copy of this great video in our E-Book and Video Store. Our downloadable DVD quality video files are specially selected from the collection of Animation Resources, and we also offer PDF e-books that are packed with high resolution images on a variety of educational subjects. If you aren't a member yet, please consider JOINING ANIMATION RESOURCES. It's well worth it.
---
CLICK TO BUY THIS VIDEO DOWNLOAD
---
DVD QUALITY VIDEO: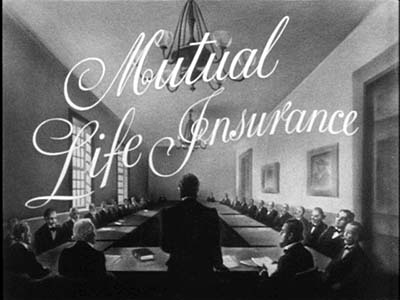 Penn Mutual:



100 Years of Security



Paul Fennel Studios (ca. 1948)

Continuing our series of rare industrial films by the Paul Fennell Studios, here is an animated film about the history of insurance in America. Fennell was insured by Penn Mutual, and he pitched his agent with the idea of doing an animated film for their annual report to stockholders. The company liked the idea, so Fennell quickly set up a studio and hired Ed Benedict away from Disney to do design and layout. They continued to work together on commercials and industrial films until the late 1950s.
This film does a good job of turning technical subjects that could easily become tedious into interesting and entertaining film action. It displays Fennell's experience producing instructional films for the government during WWII, and combined with Benedict's clear, focused layouts, it is a perfect model of animation as an instructional medium.
REFPACK005: Penn Mutual: 100 Years of Security



M4V Video File / 17:32
364 MB Download

---
CLICK TO BUY THIS VIDEO DOWNLOAD
---
---
CLICK TO BUY THIS VIDEO DOWNLOAD
---
Not A Member Yet? Want A Free Sample?
Check out this SAMPLE REFERENCE PACK! It will give you a taste of what Animation Resources members get to download every other month!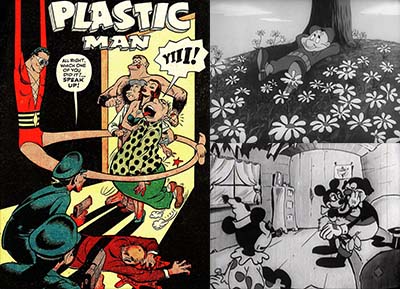 ---
JOIN TODAY To Access Members Only Content
---












by