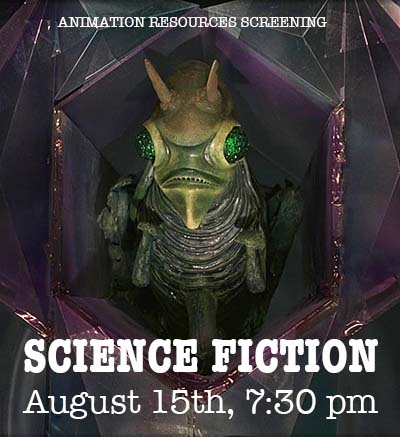 Like fairy tales, science fiction attempts to say something true about the world by creating an entirely different world. On Saturday August 15th at 7:30 pm, we will be screening one of the greatest science fiction films you've probably never seen, "Quatermass and the Pit", in a sparkling new high definition transfer.
SCIENCE FICTION
A Screening Hosted By The Animation Creative League
All welcome. Members: Free / Mon-Members $5 Donation
Saturday August 15th, 2015 7:30 pm
Animation Resources Screening Room, Pacoima CA
RSVP INFO
The Animation Creative League events are by invitation only. There is no charge for members (and a guest), but a $5 donation is requested from non-members. You are encouraged to contribute snacks and drinks.
To request an invite, please email YOUR NAME, YOUR PHONE NUMBER and THE NUMBER OF GUESTS to Taber Dunipace at…
tdunipace@animationresources.org
PLEASE NOTE: IF YOU PLAN TO ATTEND, YOU MUST RSVP BY EMAIL. FACEBOOK RSVPs ARE NOT VALID.
If you can bring refreshments, please do. Confirmations will go out well in advance of the screening. Space is limited. Please do not RSVP unless you plan to attend, and make sure you let us know if you can't make it so we can offer your seat to another person. See you at the screening!
About Animation Creative League
SCIENCE FICTION Event Facebook Page
.












by

Comments