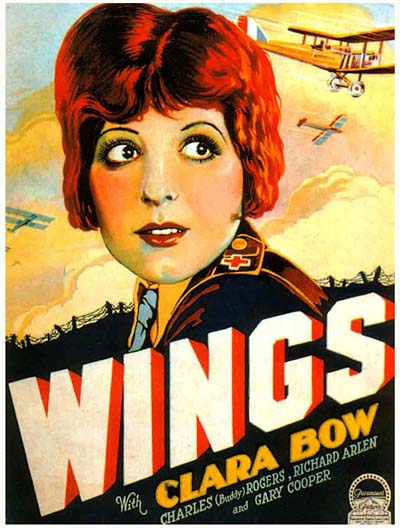 "Wings" was the only true silent film to ever win an Academy Award. Directed by William A. Wellman, himself a WWI aviator, the film is best know for its thrilling aerial dogfights. The story involves two young friends who train to become fighter pilots, both involved with the same girl. The film stars Charles "Buddy" Rogers, Richard Arlen. Gary Cooper and the "It Girl", Clara Bow. When asked to describe the movie, Miss Bow replied, "Wings is a man's picture and I'm just the whipped cream on top of the pie."
WINGS
Saturday April 13th, 2013 7:00pm
Animation Resources Screening Room
Pacoima, CA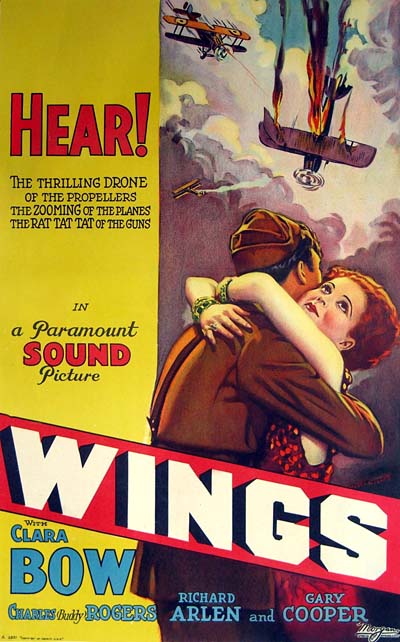 For many years, "Wings' was thought to be a lost film, but a print was uncovered in France, and in 1997 it was preserved by the National Film Registry. We will be screening a brand new digital restoration accompanied by spectacular 5:1 sound that flies the sound of the roaring engines right over your head. The musical score is re-orchestrated from the original live music score from 1927. This is silent film at its best.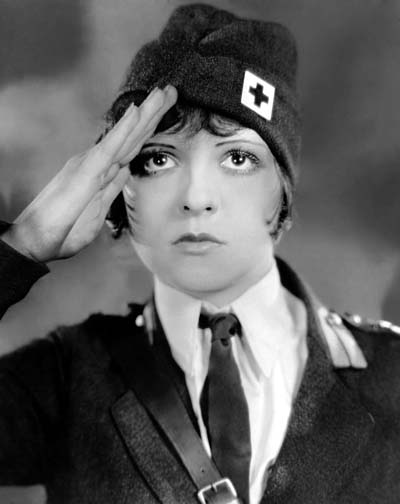 This very special event will be held at 7:00pm on April 13th (please note the earlier time this month) Our screening room is located in Pacoima, CA. The Animation Creative League events are by invitation only. To request an invite, contact Taber Dunnipace at…
thecreativeleague@hotmail.com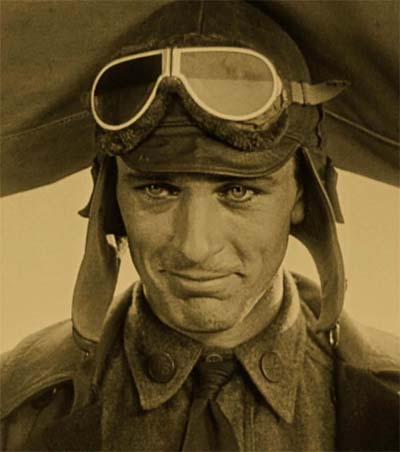 If you can bring refreshments, please do. Confirmations will go out well in advance of the screening. Space is limited. Please do not RSVP unless you plan to attend, and make sure you let us know if you can't make it so we can offer your seat to another person. See you at the screening!
---
---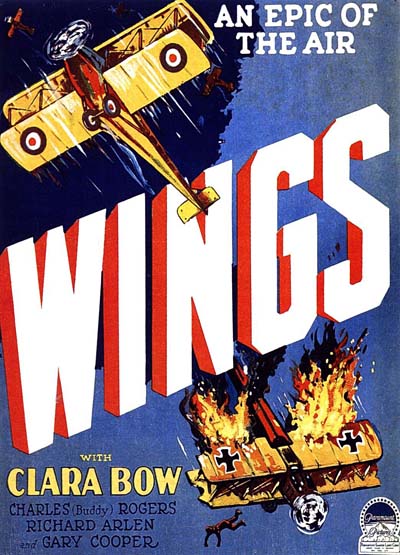 by

Comments