---
REFPACK 017

July-August 2017
---
MEMBERS LOGIN To Download E-Book
JOIN TODAY To Access Members Only Content
Every other month, members of Animation Resources are given access to an exclusive Members Only Reference Pack. These downloadable files are high resolution e-books on a variety of educational subjects and rare cartoons from the collection of Animation Resources in DVD quality. Our current Reference Pack has just been released. If you are a member, click through the link to access the MEMBERS ONLY DOWNLOAD PAGE. If you aren't a member yet, please JOIN ANIMATION RESOURCES. It's well worth it.
PDF E-BOOK: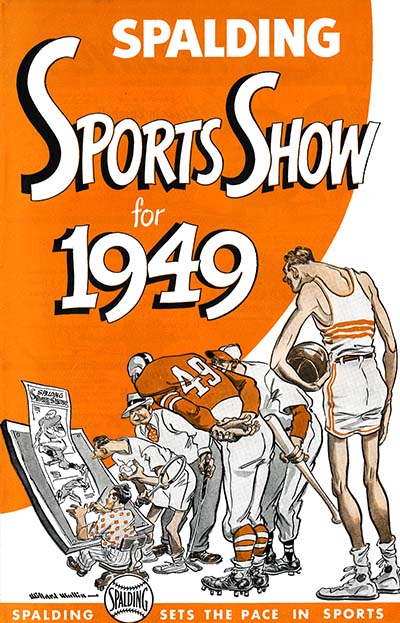 Willard Mullin



Spalding Sports Show (1947-1952)
Before the era of live TV broadcasts with instant replay to capture every nuance of the action, low light photography for night games, and long telephoto lenses to capture the plays close up from a long distance, sports fans depended on the newspaper for their daily sports fix. Sports columnists rattled off play by play of the previous day's games in great detail, and put the scores in context with complex statistics. But those were just words… the fella responsible for putting a face to the facts and figures was the sports cartoonist.
One sports cartoonist stood out above all the rest… Willard Mullin. In his twenties, Mullin worked for the Los Angeles Herald Examiner, but in 1934 he joined the staff of the New York World-Telegram where his work was syndicated across the country by the Scripps Howard News Services. He worked there until 1966 when he began drawing cartoons freelance for magazines and ads. He was widely published throughout his half century long career, with cartoons appearing in many publications, such as Colliers, Life magazine and Time, as well as numerous team programs and advertisements.
Between 1947 and 1952, Mullin created a series of comic books for Spalding which was given away to customers of sporting goods stores. Each page features a full page comic packed with cartoony action, amusing sports trivia, and of course a plug for a Spalding sporting goods product. These comics represent Mullin working at his peak, and since these were printed on glossy paper, it gives us a rare opportunity to study his inking style in detail. Animation Resources was fortunate to get access to a complete run of Spalding Sports Show and we are proud to be able to share them with our supporters.
REFPACK017: Willard Mullin- Spalding



Adobe PDF File / 124 Pages / 518 MB Download

---
MEMBERS LOGIN To Download E-Book
JOIN TODAY To Access Members Only Content
---
---
MEMBERS LOGIN To Download E-Book
JOIN TODAY To Access Members Only Content
---
Not A Member Yet? Want A Free Sample?
Check out this SAMPLE REFERENCE PACK! It will give you a taste of what Animation Resources members get to download every other month!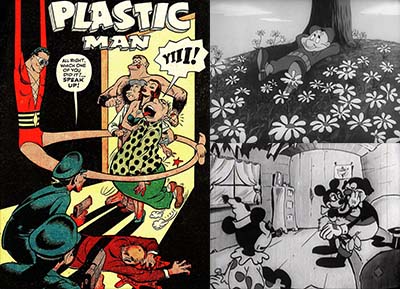 by

Comments