Every other month, members of Animation Resources are given access to an exclusive Members Only Reference Pack. In September 2015, they were able to download this great reel of animated television commercials designed by Ed Benedict. Our Reference Packs change every two months, so if you weren't a member back then, you missed out on it. But you can still buy a copy of this great video in our E-Book and Video Store. Our downloadable DVD quality video files are specially selected from the collection of Animation Resources, and we also offer PDF e-books that are packed with high resolution images on a variety of educational subjects. If you aren't a member yet, please consider JOINING ANIMATION RESOURCES. It's well worth it.
---
CLICK TO BUY THIS VIDEO DOWNLOAD
---
Assorted Commercial Reel



Paul Fennell Studios (ca. 1950s)
We continue our series of commercial reels from the Paul Fennell Studios with some spots that look forward to what Hanna-Barbera would be doing a few years later. The principle designer at Fennell was Ed Benedict, who went on to design Yogi Bear, Huckleberry Hound and many other classic characters for Hanna-Barbera.
Here Paul Fennell's crew is joined by Hanna-Barbera's first on-staff animator, Carlo Vinci. Unhappy with the direction the Terry-Toons studio had taken, Vinci had recently relocated his entire family from New York to the West coast to join his old friend Joe Barbera at MGM. But soon after he arrived, the MGM cartoon studio closed its doors, and Vinci was out of work. He was quickly hired by Disney to animate for the wrap around segments in the Disneyland TV series, but Vinci wasn't happy with the "old boy" attitudes and the slow pace of the work at Disney. He took freelance work for Fennell on commercials and was introduced to Ed Benedict whose design sense lent itself perfectly to Vinci's animation style. When Hanna-Barbera was formed in 1957, Vinci and Benedict were among the handful of artists who were the first to be hired, and they helped to establish the studio's house style.
Ed Benedict likely designed and laid out all of these commercials, and Vinci's animation can be seen sprinkled throughout this reel. The Ipana Toothpaste and the Swiss Creme Sandwich cookie spots appear to be entirely animated by Vinci. This reel of animated commercials produced by the Paul Fennell Studios includes spots that haven't been seen in over half a century. We thank the family of Paul Fennell for sharing them with us.
REFPACK006: Assorted Commercials



M4V Video File / 19:25
363 MB Download

---
CLICK TO BUY THIS VIDEO DOWNLOAD
---
---
CLICK TO BUY THIS VIDEO DOWNLOAD
---
Not A Member Yet? Want A Free Sample?
Check out this SAMPLE REFERENCE PACK! It will give you a taste of what Animation Resources members get to download every other month!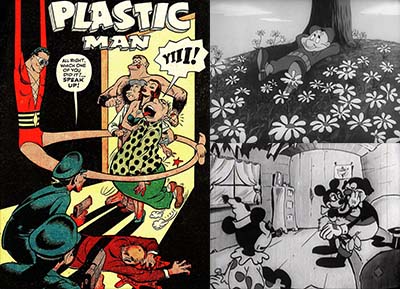 ---
JOIN TODAY To Access Members Only Content
---












by

Comments