Every other month, members of Animation Resources are given access to an exclusive Members Only Reference Pack. In March 2015, they were able to download this fantastic post-war industrial film. Our Reference Packs change every two months, so if you weren't a member back then, you missed out on it. But you can still buy a copy of this great video in our E-Book and Video Store. Our downloadable DVD quality video files are specially selected from the collection of Animation Resources, and we also offer PDF e-books that are packed with high resolution images on a variety of educational subjects. If you aren't a member yet, please consider JOINING ANIMATION RESOURCES. It's well worth it.
---
CLICK TO BUY THIS VIDEO DOWNLOAD
---
Tuberculosis: You Can Help



Paul Fennell Studios (ca. 1945)

Industrial films are fascinating to study. Their primary purpose was to educate and inform, but they also needed to hold the audience's interest. Animation provided the perfect balance of function and fun. These films were designed with a very specific audience in mind, and were ephemeral films- after their audience had been reached with the message, the films were no longer needed. For this reason, only a small fraction of the number of industrial films produced over the years survive. Budgets were very low and schedules were short. Dialogue, music and design had to carry the show.
REFPACK003: TUBERCULOSIS



M4V Video File / 9:54
199 MB Download

---
CLICK TO BUY THIS VIDEO DOWNLOAD
---
---
CLICK TO BUY THIS VIDEO DOWNLOAD
---
Not A Member Yet? Want A Free Sample?
Check out this SAMPLE REFERENCE PACK! It will give you a taste of what Animation Resources members get to download every other month!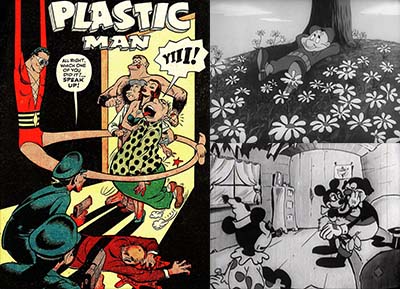 ---
JOIN TODAY To Access Members Only Content
---












by

Comments