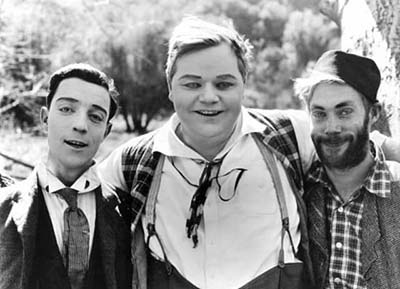 Animation Resources Members: You will find our latest Sunday Screening podcast archived on the Members Only Download Page. This week we preview two newly restored Fatty Arbuckle shorts co-starring Buster Keaton. Golden age animators studied slapstick comedy closely to develop the principles of staging, posing and timing. You should study them too!
CLICK AND LOGIN TO VIEW THE PODCAST
If you aren't a member of Animation Resources yet, please consider joining to access exclusive Members Only content and to support our organization so we can bring you more self study resources.
Click through the image of the video cover on the right to order Buster Keaton: The Shorts Collection 1917-1923 (5 Discs) [Blu-ray]. It's the best collection available of these important slapstick comedy shorts.












by

Comments