---
REFPACK 013

November-December 2016
---
MEMBERS LOGIN To Download Video
JOIN TODAY To Access Members Only Content
Every other month, members of Animation Resources are given access to an exclusive Members Only Reference Pack. These downloadable files are high resolution e-books on a variety of educational subjects and rare cartoons from the collection of Animation Resources in DVD quality. Our current Reference Pack has just been released. If you are a member, click through the link to access the MEMBERS ONLY DOWNLOAD PAGE. If you aren't a member yet, please JOIN ANIMATION RESOURCES. It's well worth it.
DVD QUALITY VIDEO: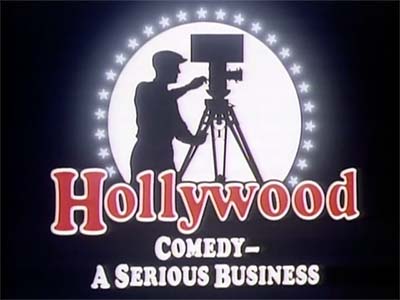 Hollywood: Comedy- A Serious Business



(Thames TV/1980)

The animators of the golden age all expressed a debt of gratitude to the silent comedy film makers who paved the way for the cartoonists that followed their lead. At Disney, Don Graham led action analysis classes for the staff breaking down the pantomime of Chaplin, Keaton and Lloyd. Chuck Jones once expressed regret that he was born too late to work alongside the great slapstick comedy directors. The writing techniques at almost all of the animated cartoon studios of the 30s and 40s were derived from principles developed at Mack Sennett and Hal Roach's studios. These films may seem ancient to us today, but they are far from irrelevant.
At the time this documentary was made, silent films were long gone from public view. In fact, if they were presented at all, they utilized beat up incomplete prints projected at the wrong frame rate. For the Hollywood series, film historian Kevin Brownlow assembled the best prints, transferred them on a state of the art variable speed telecine rank, and interviewed surviving cast and crew members to create the definitive documentary series on this seminal era in the history of movies. This episode deals with the comics- Chaplin, Keaton and Lloyd and explains how they created their films. Unseen since the VHS era, Animation Resources acquired a transfer of this important documentary from a rare set of laserdiscs, and now we share it with you.
Recently, blu-rays and DVDs have breathed new life into these important films. If you are unfamiliar with the movies discussed in this documentary, jot down the titles and look them up. You'll find a lot to study and learn from silent films.
REFPACK015: Hollywood: Comedy- A Serious Business



MP4 Video File / 52:40 / 539 MB Download
---
MEMBERS LOGIN To Download Video
JOIN TODAY To Access Members Only Content
---
---
MEMBERS LOGIN To Download Video
JOIN TODAY To Access Members Only Content
---
Not A Member Yet? Want A Free Sample?
Check out this SAMPLE REFERENCE PACK! It will give you a taste of what Animation Resources members get to download every other month!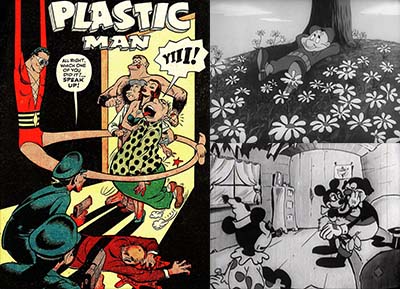 by

Comments