There's A New Reference Pack



Available For Download Today!
Every other month, Animation Resources shares a new Reference Pack with its members. They consist of an e-book packed with high resolution scans and video downloads set up for still frame study. Members. make sure you download the Reference Packs before they expire. When it's gone, it's gone!
---
MEMBERS LOGIN To The Members Only Page
JOIN TODAY To Access Members Only Content
---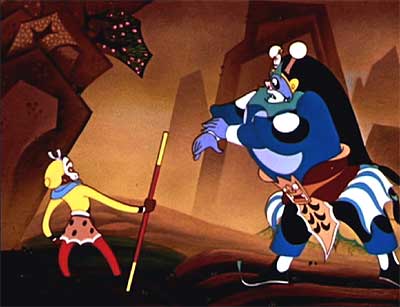 In Reference Pack 022, Animation Resources is trying something new. Instead of providing our regular e-book and short films, RefPack022 includes a rare animated feature film in its entirety. We hope you find this to be useful to your studies.
Havoc In Heaven (1961/1964) was made by the pioneers of Chinese animation, the Wan Brothers. Based on the Monkey King legend, this film is unique in its use of color, music and design, drawing on Chinese art for inspiration instead of imitating Western models. We are proud to be able to present this important film to our members for their study and reference. The video file has been cleaned up and deinterlaced, so you can step through forwards and backwards and study the animation.
Also included is a half hour documentary on the Wan Brothers that shows clips from their films and tells their story from childhood to becoming recognized as treasured artistic mentors to the Chinese animation industry. Both the feature and the documentary are in Chinese, but our Members Only page includes a detailed synoposis translated into English.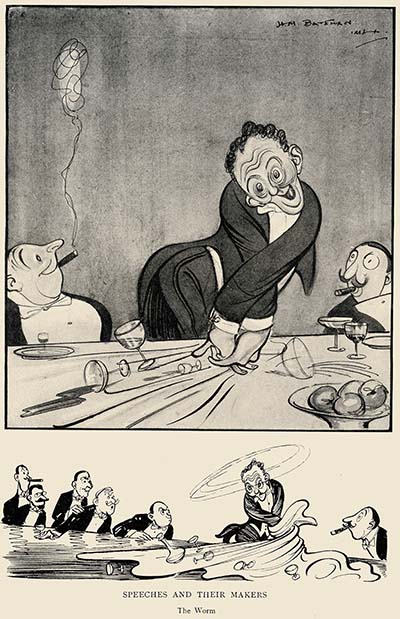 That's not all! Our bonus features this time include two classic books by the British cartoonist H. M. Bateman, Suburbia and Burlesques. Bateman's keenly observed caricatures shine a light on the human foibles and sense of humor of British culture in the roaring 20s. The two books are presented as a high resolution PDF file ready to print for your reference on letter sized three ring paper.
---
MEMBERS LOGIN To The Members Only Page
JOIN TODAY To Access Members Only Content
---
Animation Resources is dedicated to helping creative artists raise the bar for the art of animation through self study and research. Reference Pack 022 pulls out all the stops with over two hours of rare animation and a 135 page downloadable e-book. If you aren't a member of Animation Resources yet, YOU SHOULD BE!
Not A Member Yet? Want A Free Sample?
Check out this SAMPLE REFERENCE PACK! It will give you a taste of what Animation Resources members get to download every other month!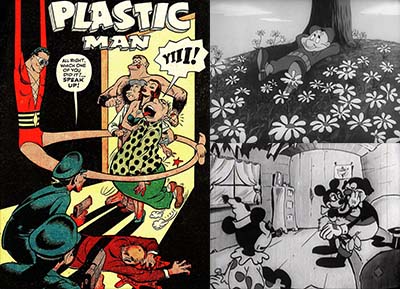 by

Comments