REFPACK 030

Members Only Download
Every other month, members of Animation Resources are given access to an exclusive Members Only Reference Pack. These downloadable files are high resolution e-books on a variety of educational subjects and rare cartoons from the collection of Animation Resources in DVD quality. Our current Reference Pack has just been released. If you are a member, click through the link to access the MEMBERS ONLY DOWNLOAD PAGE. If you aren't a member yet, please JOIN ANIMATION RESOURCES. It's well worth it.
---
MEMBERS LOGIN To Download Video
JOIN TODAY To Access Members Only Content
---
I'm No Fool
Disney / 1955-1956
Animation is not only an entertainment medium, it can also educate. When educational films are overly didactic and dense with content, they often fail to get the ideas across. But animation engages the audience and presents information in a clear symbolic way that remains in the mind long after the film is over. The Fleischers pioneered the idea of using animation to educate with their film "The Einstein Theory of Relativity" in 1923. During WWII, the United States War Department set up the Army Air Forces First Motion Picture Unit whose sole purpose was to create training films to educate soldiers on how to use equipment and how to navigate life in the armed forces.
The Disney Studios also contributed to the government's wartime efforts in creating educational films. They produced training films for enlisted men, propaganda for audiences in the home front, and even a feature film, Victory Through Air Power. A great deal of research was done at the studio to find the best ways to use animation for education. They experimented with stylization to graphically represent complex subjects in a simple way to clearly communicate to the intended audience. They also evolved an efficient and bare-bones production process to reduce costs.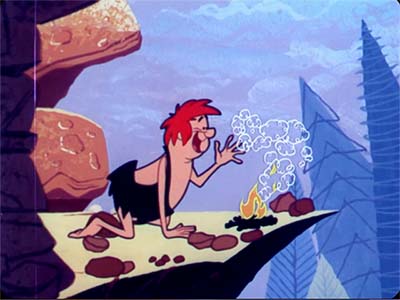 By the end of the war, no studio was better equipped to put their staff to work to educate and inform than Disney. With the debut of the Disneyland television program and the Mickey Mouse Club, Disney had opened up a whole new distribution medium for this kind of educational entertainment. "Man In Space", "Our Friend the Atom" and the nature series "True Life Adventures" were distributed on 16mm film to schools and libraries. Nearly every child growing up in the 50s and 60s saw Disney educational films. The most popular series in schools were the group of Jiminy Cricket educational films packaged under the titles, "I'm No Fool" and "You Are A Human Animal". Most of these films are rarely seen today.
We're particularly proud to be able to share this new transfer of "I'm No Fool" series with our members. These five films focus on safety tips for children… "I'm No Fool" with a bicycle, with fire, as a pedestrian, in water or having fun. The limited animation techniques employed in these films are directly applicable to modern internet animation, and the appealing imagery and color shows how careful design and compositional planning can make a film look simple and appealing. For economy, the fully animated scenes were cleverly reused in each film. Also note the expressive thicks and thins in the lines. This was referred to "TV inking" and its purpose was to allow expression and detail to read clearly even at low resolutions. (Does that give you any ideas about how line quality could make mobile app animation look better?) We hope you find these films useful in your self study and find ways to incorporate these techniques into your own work.
REFPACK030: I'm No Fool

M4V Video File / SD / 41:24 / 504 MB Download
Many thanks to Advisory Board member Steve Stanchfield for sharing these films with Animation Resources. We are very fortunate that Steve uncovers these lost jewels and shares them with us. Steve's video company, Thunderbean Animation is doing great work transferring and restoring rare animated films. We greatly appreciate his unfailing support of our Animation Archive Project.

---
MEMBERS LOGIN To Download Video
JOIN TODAY To Access Members Only Content
---
---
MEMBERS LOGIN To Download Video
JOIN TODAY To Access Members Only Content
---
Not A Member Yet? Want A Free Sample?
Check out this SAMPLE REFERENCE PACK! It will give you a taste of what Animation Resources members get to download every other month!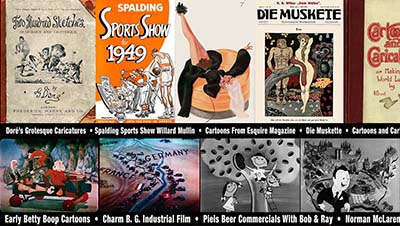 by

Comments