People who aren't members of Animation Resources don't understand how comprehensive our Reference Packs are. This week, we will be posting what each section of our current RefPack looks like, starting today with the Featured section. If you are a member of Animation Resources, click on this post to go to the Members Only page. If you aren't a member yet, today is the perfect time to join! Our current Reference Pack is our biggest yet, and General and Student Members get access to a special Bonus Archive with even more material from past Reference Packs.
What are you waiting for?



JOIN TODAY!
https://animationresources.org/membership/levels/

Lately, Animation Resources has been researching the early history of Japanese animation. We have been searching out video copies of 1960s anime to add to our Animation Archive, and we have accumulated dozens of complete series— hundreds of hours of rare television programs. We will be will be sharing some of them with you in our Reference Packs. Our members have asked us to share complete films and publications with them, not excerpts, so we will be sharing complete half hour episodes with you. We don't claim that everything here is great. But there are great bits. You can sift through them and discover the gems for yourself.
Kaibutsu-Kun / Gutsy Frog



Curated by JoJo Baptista



Kaibutsu-Kun ep30 (1968) / Gutsy Frog ep098 (1973)
Download this article
Kaibutsu-Kun is a horror-comedy series which follows a boy named Tarou Kaibutsu. He is accompanied by his monster friends Dracula, Wolfman and Franken. He also has a human friend named Hiroshi. Throughout the series they encounter all kinds of monsters, and in many cases are put at odds with them. The series was created by Fujiko Fujio, best known for his creation Doraemon. Production alternated between Tokyo Movie (known today as TMS Entertainment) and Studio Zero. It aired from April 21st, 1968 to March 23rd, 1969.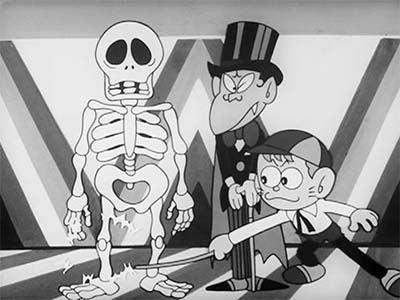 In the second segment of this episode Hiroshi is given a rose by a witch, which of course, turns out to be a monster. The monster develops a ravenous appetite for apples which make it grow to gigantic proportions. It terrorizes the residents of the city. Tarou and Dracula try to find a way to put a stop to it, but their solution doesn't work (a bomb disguised as an apple). So Tarou engages in a battle with the monster, which is more fun anyway.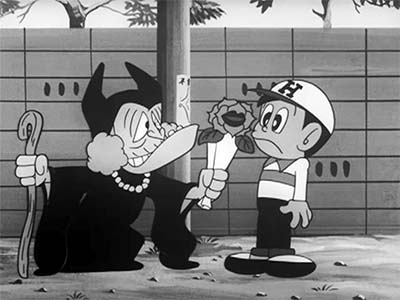 There are some nice shots of the rose monster leaning towards the camera at 21:27 and 21:47. And starting at 23:05, there's some great animation of Tarou beating up the monster and dragging it towards cam. It's a nice touch to use the angular petals to emphasize the monster's pain when it bites down. It delivers some extra oomph. I'm reminded of a more extreme example in Bob Clampett's "Falling Hare" where the Gremlin smashes Bugs Bunny's foot with a wrench and Bugs strikes some angular poses. The use of the technique in this particular cartoon is a lot more subtle in comparison, but still effective. I can appreciate that while the animation is reused a few times, the angular chomp is applied sparingly, allowing for variation in the animation and not applying the technique formulaically.
REFPACK044: Kaibutsu-Kun ep30

MP4 Video File / SD / 24:53 / 409 MB Download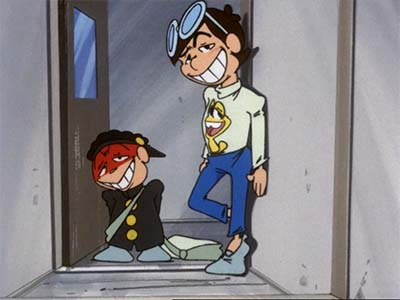 Gutsy Frog (known as Dokonjo Gaeru in Japanese) is a comedy series created by Yasumi Yoshizawa. It also happens to feature a boy by the name Hiroshi, who mistakenly fell on a frog (Pyonkichi). The frog sticks to his shirt and becomes his companion. The series was produced by Tokyo Movie Shinsha and ran from October 7th, 1972 to September 28th 1974, spanning over one hundred episodes.
The episode I'm featuring follows Pyonkichi, Hiroshi and his friend Goro who are helping a teacher from their school (Minami-sensei) stand in as a temporary landlord for an apartment complex. Minami-sensei wants to rent out a vacant room to a woman, but is stopped short when an oafish man inquires about the room. Pyonkichi schemes to scare the man into not renting the room, making him think it's haunted by a ghost. The man runs off in fright, but the gang are surprised when he returns and insists on renting the room for free because it's haunted. The gang hatches another plan to scare the man out of the room.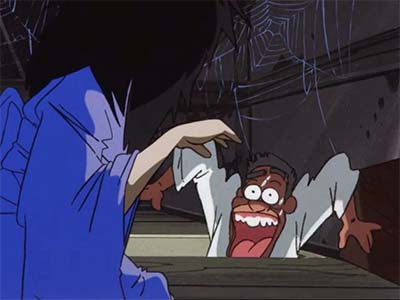 What I'd really like to talk about here is the movement in Gutsy Frog. Gone are the typical expectations of what makes animation "good"— lots of inbetweens, flowing arcs and secondary action. At its best, Gutsy Frog gets straight to the point. The characters' motion explodes outwards and has an almost chaotic quality to it. But it isn't random— these drawings are not unconnected and randomly exposed. The timing and spacing of the animation is carefully planned to accent sharp contrasts in the drawings.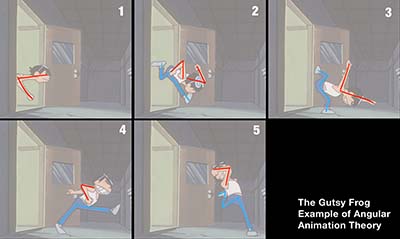 Note above how Hiroshi's elbows and legs bend from one drawing to the next, creating angular poses which lead your eye through the action. (You can view these poses in motion at 11:07.) This scene was likely animated by Yoshiyuki Momose, who would later go on to animate for Studio Ghibli. There's a theory here… the angles go in different directions using zig zags, arrows and even straight lines. This creates a unique kind of character movement with an almost electric quality. I'm still not exactly sure how it works myself, but I invite any of our members to contact me if you have ideas of how it works.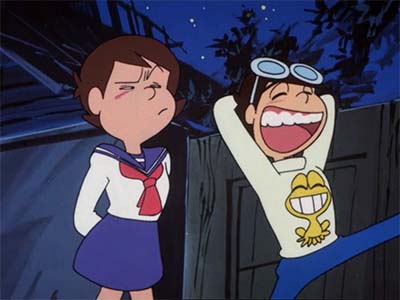 This series is quite influential with modern animators such as Hiroyuki Imaishi, known for working on series such as FLCL, Fullmetal Alchemist and Kill la Kill, who also has a very angular quality in his work. I wish I could speak with him about these theories!
REFPACK044: Gutsy Frog ep98

MP4 Video File / SD / 25:34 / 272 MB Download

Chuck Jones cited Buster Keaton, Charlie Chaplin and Harold Lloyd as the film makers he most admired. At the Disney Studios, animators were trained in action analysis classes, studying slapstick comedies frame by frame. These films are like textbooks for animators, packed with techniques for staging, timing and gag construction. Since many of these films are difficult to find today in formats that allow easy still frame study, we will include a slapstick film in every RefPack, so you can build your own library of them to study.
The Unknown Chaplin



Episode 23: "The Great Director"



Kevin Brownlow & David Gill / 1983
Download this article
For the past year, we've been exploring the great documentaries on film history produced in Great Britain in the 1970s and early 1980s. In this Reference Pack, we're launching a three part series titled, Unknown Chaplin. Like the series on Buster Keaton we recently shared with you, Unknown Chaplin was directed by Kevin Brownlow and David Gill. This is the third and final episode of that series.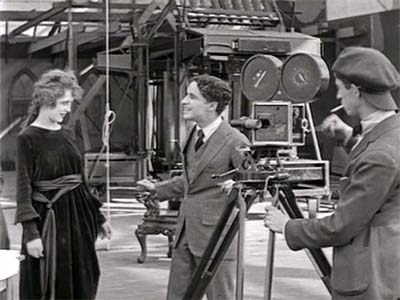 Chaplin was secretive about his working process. He worked with a tight group of technicians and actors and rarely allowed outsiders on the set. When a film was completed, he would order all the outtakes destroyed. In interviews, he provided general answers to questions about his working methods, and the perfection of his film making skills hid all the seams that might reveal how he came about creating these marvelous movies.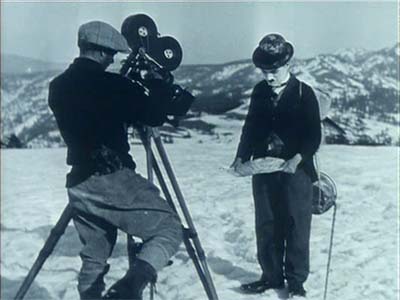 But occasionally his instructions to destroy unused outtakes wasn't heeded. Chaplin's widow granted Brownlow and Gill access to a secret treasure trove of film that had been stashed away for decades. Included in the batch were sequences that had been cut from City Lights and Modern Times, home movies of visits to Chaplin's studio by other celebrities, and best of all, sequential takes from many of his greatest films. Brownlow and Gill painstakingly catalogued all the footage and organized it back into the order that the scenes were shot. In so doing, they revealed the process Chaplin used to construct his gag sequences. Brownlow called it the equivalent of archaeology for film making, and the results are amazing.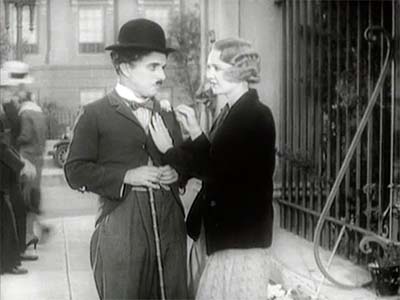 If you have never seen a Charlie Chaplin film before, you will want to search up a few and view them before seeing this documentary. That will give you the context to understand how Chaplin's simple and intuitive, yet time consuming process was so important to building films that appear on the surface to be monumentally perfect in every way. Take a moment and think about how improvisational creativity like this could be applied to animated film making… in particular being open in the early stages of design and story to modifying your ideas to improve pacing, personality and clarity of expression.
I remember when I first saw this series on the television program, American Masters. It blew my mind and made me think differently about the best way to create movies. If you have never seen it, I'm sure you will have a similar reaction.
REFPACK044: Unknown Chaplin ep03

MP4 Video File / SD / 52:33 / 806 MB Download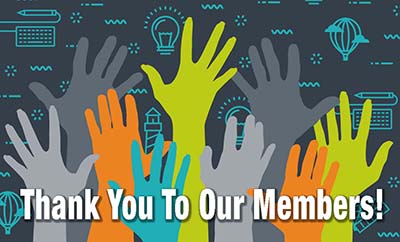 It's Members Appreciation Time again at Animation Resources, and for the next 30 days we will be sharing reasons why you should be a member of our important project. For more information on the benefits of membership, see the Member Appreciation Page. It's easy to join. Just click on this link and you can sign up right now online…
---
JOIN TODAY!
https://animationresources.org/membership/levels/
---


Animation Resources depends on your contributions to support its projects. Even if you can't afford to join our group right now, please click the button below to donate whatever you can afford using PayPal.












by

Comments