YOU MISSED IT! The new RefPack is available now. Click on MEMBERS CLICK HERE to check it out.

Every other month, Animation Resources shares a new Reference Pack with its members. They consist of e-books packed with high resolution scans video downloads of rare animated films set up for still frame study, as well as podcasts and documentaries— all designed to help you become a better artist. Make sure you download this Reference Pack before it's updated. When it's gone, it's gone!

---
JOIN TODAY To Access Members Only Content
---
Our members are responsible for making everything at Animation Resources possible. Every February, we set aside time to thank them and invite more people to join. This year, we are pulling out all the stops to make RefPack044 the biggest and best one yet. This one RefPack is worth the entire year's dues! Here's a quick overview of what you'll find when you log in to the members only page…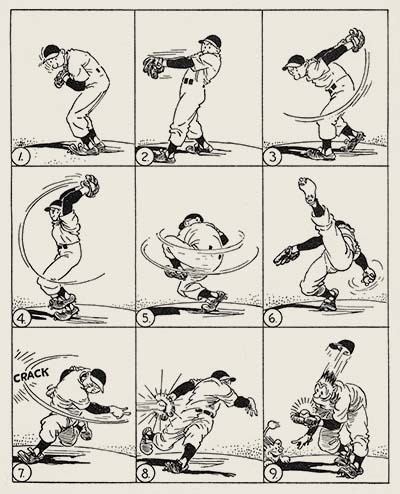 First up is a new e-book on a cartoonist you probably haven't heard of before— Leo O'Mealia. He was a sports cartoonist for The New York Daily News in the 1950s. He wasn't syndicated as widely as his contemporary, Willard Mullin, so he is largely forgotten today. But he was an amazing artist with an animator's eye for breaking down action into exaggerated key poses.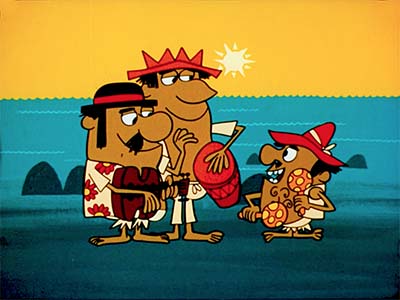 Next up is a pair of short films by U.P.A. courtesy of our Advisory Board Member, Steve Stanchfield. The reputation of U.P.A. was built upon its simple, modern style. It reflected the tastes of the early 1950s by adopting elements of contemporary art and sophisticated cartooning from magazines like Esquire and The New Yorker.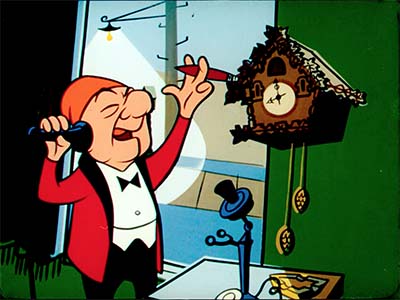 The films produced by the studio looked and sounded nothing like the products of any other studio at the time. The two examples we are sharing show how unique U.P.A's films were.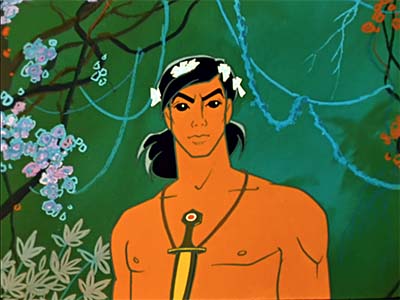 In our International section, we conclude the five part Russian animated feature based on Rudyard Kipling's The Jungle Book. Directed by Roman Davydov independently of Disney's version, the film takes a much darker and more serious approach to the story than Disney's version. It's notable for some superhuman animation and brilliant draftsmanship.
---
JOIN TODAY To Access Members Only Content
---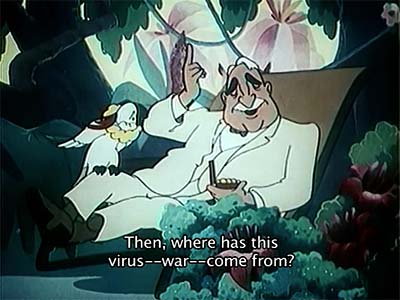 Next up is a Russian propaganda film titled "Mr. Wolf". Even though it was produced in isolation behind the Iron Curtain, it resembles the simplified style of the late 40s Columbia cartoons and Halas & Bachelor's Animal Farm.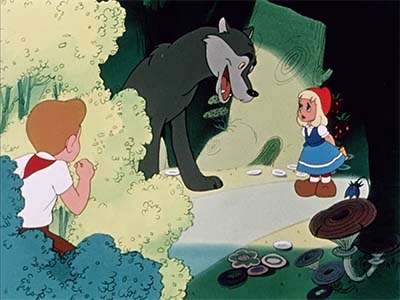 Also from Russia is a gentle satire called "Peter And Little Red Riding Hood". At the time this film was being made, Soyuzmultfilm had reached a peak with its hand drawn and puppet animation. It exhibits tremendous style and draftsmanship. The personality animation of the main character Peter stands out through well observed gestures and specific types of walks. Milt Kahl couldn't have done better.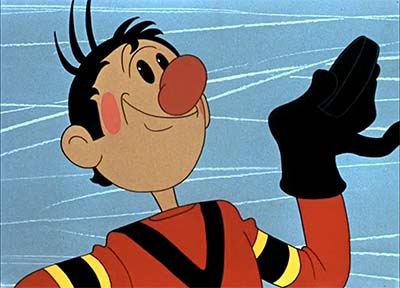 Continuing in the International section, we feature a film called "Goal! Goal!" which is a perfect integration of design, staging, posing and timing. Created by Boris Dyozhkin in 1964, this was part of a series of films on sports by Soyuzmultfilm.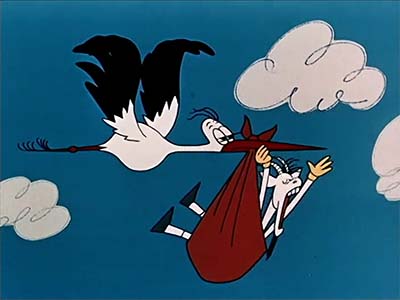 Next up is another episode of Koziolek Matolek produced by Studio Miniatur Filmowych in Krakow, Poland. The focus is on funny movement and expressions, all while maintaining an admirable level of clarity and economy. This series is a model of what web cartoons could be.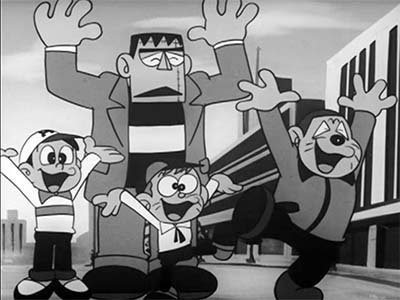 Then in our Early Anime section, curator JoJo Baptista shares two rare half hours of Japanese TV animation. Kaibutsu-Kun is a series about a boy named Tarou Kaibutsu and his monster friends, Dracula, Wolfman and Franken.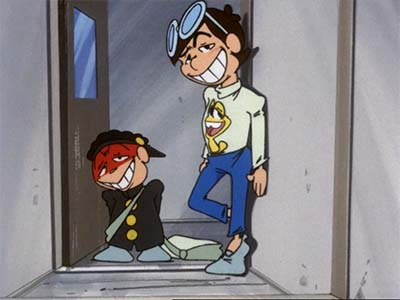 Gutsy Frog is a series from the mid 1970s which has some fascinating spacing and timing theories that haven't been seen much in Western animation.
---
JOIN TODAY To Access Members Only Content
---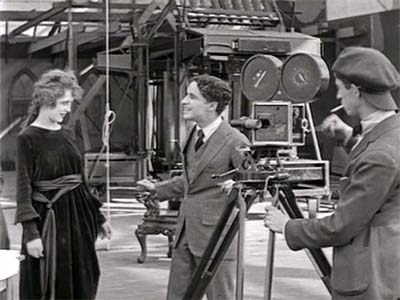 In our Slapstick section, we conclude the three part documentary on Charlie Chaplin called "The Unknown Chaplin". In this episode the focus is on Chaplin's feature film work, and there are several fascinating reconstructions of sequences to show how Chaplin developed his stories and gags.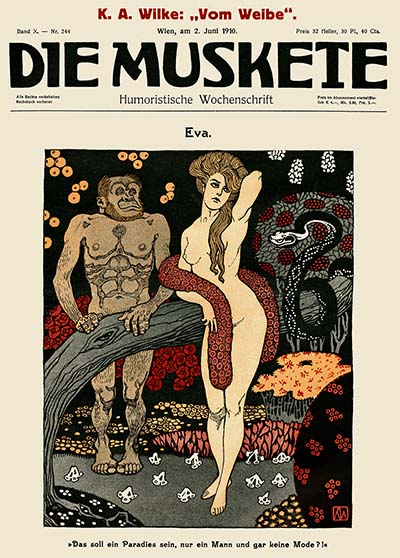 We've just updated our Annual Member Bonus Archive! Only General and Student members have access to this. If you are a quarterly member, you will want to consider upgrading to an annual membership to get access. This time, we are featuring a Viennese caricature journal from 1910 with some amazing illustrations.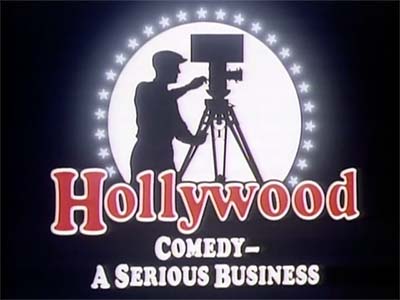 Also in the Bonus Archive is a fantastic documentary on Slaptick comedy produced by the BBC. This documentary has been unavailable for many years and it includes interviews with major silent film comedians.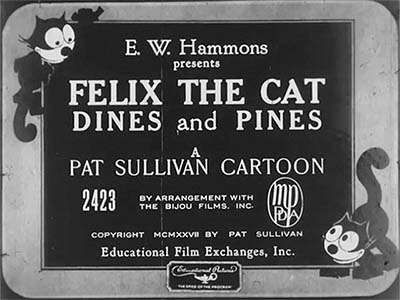 Rounding out the downloads in the Bonus Archive are a pair of cartoons featuring Felix the Cat. Feline Follies was the very first Felix cartoon, and Felix Dines and Pines includes some amazingly surreal sequences. Log in to the Annual Member Bonus Archive to access these three downloads.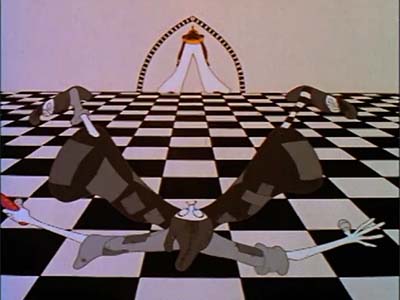 And that's not all! Animation Resources Board Member, David Eisman shares breakdowns on the theme of Perspective Turns. David breaks this complex technique down to its nuts and bolts and helps you understand when to use (and most importantly, NOT use!) moving camera shots.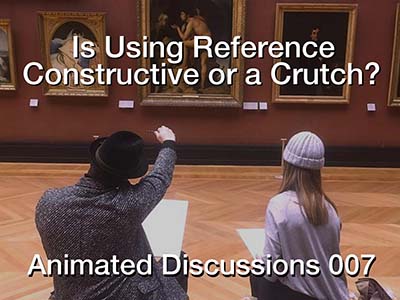 And our Director of Programming, Davey Jarrell has a new Animated Discussions podcast for us all. This one features Educator Taber Dunipace and Producer Stephen Worth answering the question, "Is Using Reference Constructive Or A Crutch?" The crew outlines how reference can be used for both practical purposes and for feeding your creative spirit. You'll definitely want to make time to listen to this one!
Whew! That is an amazing collection of treasures! At Animation Resources, our Advisory Board includes great artists and animators like Ralph Bakshi, Will Finn, J.J. Sedelmaier and Sherm Cohen. They've let us know the things that they use in their own self study so we can share them with you. That's experience you just can't find anywhere else. The most important information isn't what you already know… It's the information you should know about, but don't know yet. We bring that to you every other month.
Haven't Joined Yet?
Check out this SAMPLE REFERENCE PACK! It will give you a taste of what Animation Resources members get to download every other month!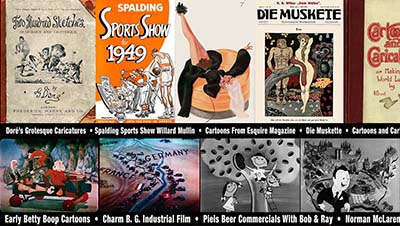 CLICK TO DOWNLOAD A Sample RefPack!
Animation Resources is a 501(c)(3) non-profit arts organization dedicated to providing self study material to the worldwide animation community. If you are a creative person working in animation, cartooning or illustration, you owe it to yourself to be a member of Animation Resources.
---
JOIN TODAY To Access Members Only Content
---


Animation Resources depends on your contributions to support its projects. Even if you can't afford to join our group right now, please click the button below to donate whatever you can afford using PayPal.












by

Comments