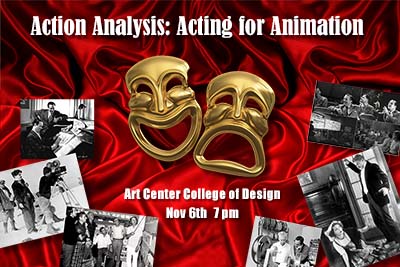 In the ten short years between "Steamboat Willie" and "Snow White and the Seven Dwarfs" the Disney Studios advanced the art and technique of animation at a rapid rate of speed. This progress has been widely credited to the work of Don Graham. He instituted a series of action analysis meetings where live action films were broken down and studied, and animated films would be critiqued to determine what worked well and what could be improved upon. On November 6th at the Art Center College of Design, Animation Producer Stephen Worth will be channelling the spirit of Don Graham to present an action analysis class on "Acting for Animation".
This event is absolutely FREE and open to the public.
Presented as a part of Michael Dooley's "Design History of Comics & Animation" class
Art Center College of Design
Monday November 6th, 7 PM
LA Times Media Center, Hillside Campus
1700 Lida Street, Pasadena, CA 91103
MAPS TO ART CENTER AND THE SCREENING ROOM ON CAMPUS:
Print these out and bring them with you.
STEPHEN WORTH is the President of Animation Resources, a 501(c)(3) non-profit educational organization serving animators, illustrators and cartoonists.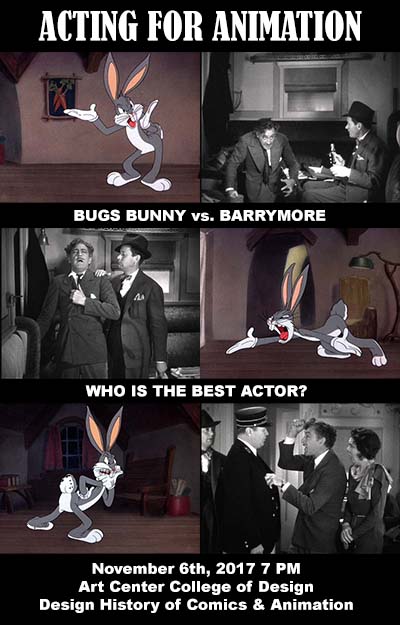 by

Comments