---
REFPACK 006 RERUN

September-October 2015
---
MEMBERS LOGIN To Download Video
JOIN TODAY To Access Members Only Content
THIS DOWNLOAD IS A BONUS FOR NEW MEMBERS AND WILL ONLY BE AVAILABLE FOR THREE DAYS! DOWNLOAD IT NOW! AND PLEASE SHARE THIS POST WITH YOUR FRIENDS… MORE MEMBERS MEANS ANIMATION RESOURCES CAN DO MORE TO SERVE THE WORLDWIDE ANIMATION COMMUNITY.
Every other month, members of Animation Resources are given access to an exclusive Members Only Reference Pack. These downloadable files are high resolution e-books on a variety of educational subjects and rare cartoons from the collection of Animation Resources in DVD quality. Our current Reference Pack has just been released. If you are a member, click through the link to access the MEMBERS ONLY DOWNLOAD PAGE. If you aren't a member yet, please JOIN ANIMATION RESOURCES. It's well worth it.
DVD QUALITY VIDEO: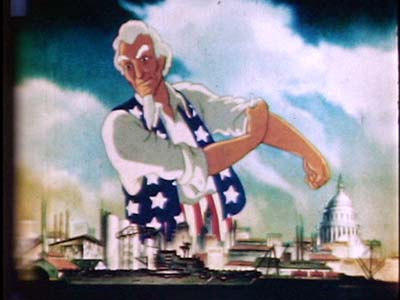 Broken Treaties / This Changing World



Cartoon Films Ltd. (1941)

When Ub Iwerks decided to end his contract with Columbia Pictures and leave his own studio behind, Paul Fennell stepped up to take over the reins of Cartoon Films Ltd. One of the first projects that was announced early in 1941 was a current events series outlining the recent military actions taken by the Nazis in Europe. This was before Pearl Harbor and many Americans took an isolationist attitude.
Animator Tom Minton, who worked with Fennell at Filmation in the late 70s remembers him screening these cartoons for the crew. Fennell told them that when "Broken Treaties" opened in Westwood in August of 1941, the audience broke into a chorus of boos, reacting to the blatant propagandizing and the caricatures of European leaders that they would have preferred to ignore. When the second film, "This Changing World" debuted in late December of 1941, the reaction was the exact opposite. The attack on Pearl Harbor was in the headlines, and it was clear that the United States was going to war. Audiences responded favorably, and "This Changing World" was nominated for an Academy Award.
It's clear that Disney was influenced by these films in making "Victory Through Air Power". They share a similar format, with a commentator at a desk narrating, animated maps and dramatic scenes of battle rendered in limited animation with lots of camera effects. Paul Fennell pioneered the use of animation for propaganda purposes that would be used later at all the major studios, as well as the First Motion Picture Unit.
Because of the ephemeral nature of these films, these two 16mm prints may be the last surviving copies of these films in existence. Animation Resources thanks the family of Paul Fennell for sharing these with us.
REFPACK006: Broken Treaties 1941



M4V Video File / 7:33
143 MB Download
REFPACK006: This Changing World 1941



M4V Video File / 8:38
172 MB Download

---
MEMBERS LOGIN To Download Video
JOIN TODAY To Access Members Only Content
---
---
MEMBERS LOGIN To Download Video
JOIN TODAY To Access Members Only Content
---
Not A Member Yet? Want A Free Sample?
Check out this SAMPLE REFERENCE PACK! It will give you a taste of what Animation Resources members get to download every other month!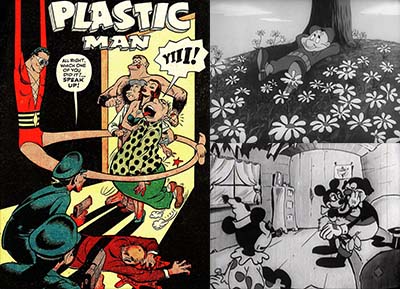 by

Comments