Birth: May 23, 1862, France
Death: March 26, 1935, USA
Occupation/Title
Cartoonist, Educator
Bio Summary
Eugene "Zim" Zimmerman was born in 1862 in Switzerland, and his family emigrated to the United States when he was seven. As a poor immigrant, Zim witnessed the "melting pot" of American culture first hand. His depictions of ethnic minorities were pointed, but honest and well observed. Although he is pretty much forgotten today, he was very well known in his time, and his humor captured the essence of turn-of-the-century America.
Zim was the founder of the so-called "Grotesque" school of caricature, and was the first caricaturist to incorporate exaggerated cartooniness not only in the faces of his subjects, but in the bodies as well. Zim worked for Puck and Judge, the two top humor magazines of their day.
Zim was a prolific artist, with more than 40,000 illustrations published in his lifetime. He retired from Judge in 1897 and founded the American Association of Cartoonists and Caricaturists. He was also a writer and teacher. His columns ran in Cartoons magazine during the early years of the century, as did ads for his landmark correspondence course in cartooning.
Early Life/Family
Eugene was the middle child of three. His mother died due to complications of childbirth when he was only two years old. Three years later, his father and older brother emmigrated to America and worked at a bakery in Patterson New Jersey. Eugene and his little sister were taken in the care of their aunt and uncle in the French town of Thann. Eager to reunite with his father and brother, Eugene immigrated to America. In 1886, at the peak of his career, he married Mabel Alice Beard and they adopted a son, Adolph, and had a daughter of their own, Laura.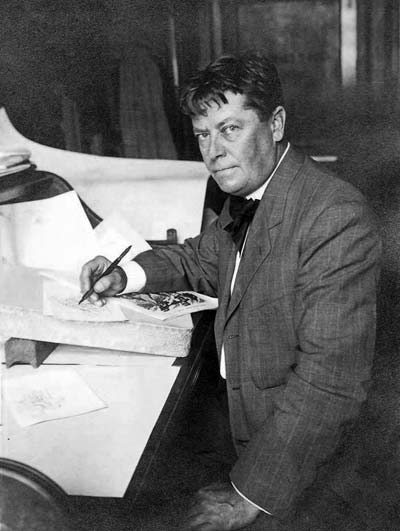 Education/Training
During his first years in New York, His father sent him to a French tutor. Eventually financial limitations resulted in his being sent to public school. This suited Eugene well as he didn't identify himself as French, he wanted to become American through and through.
Career Outline
Eugene worked several odd jobs to pay for his room and board as a child. His first visual-arts related work was apprentice to traveling sign painter William Brassington. Eugine's work was noticed by J.C Pope, a rival sign painter who hired him for $9 a week as head of his workshop's pictorial department. At the time, Eugene methodically studied editorial cartoons, filling sketchbooks with copying exercises from magazines such as Harper's Weekly and Puck. which specialized in political satire.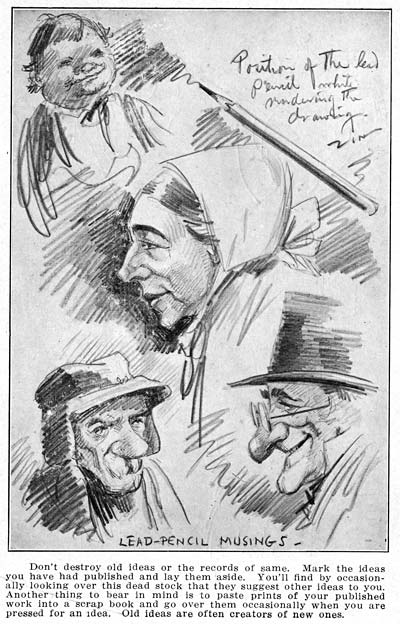 Eugene's uncle sent one of his sketchbooks to the famous cartoonist Joseph Keppler at Puck. This landed Eugene an interview at the magazine's headquarters in New York City. Eugene was hired for a period of three years, starting at $5 a week, increasing to $15 in his third year. Zimmerman worked alongside Bernhard Gillam and Frederick Opper. Gillam specialized in political cartoons, while the prolific Opper took on the comedic subjects. Zimmerman later commented, "There were more Puck artists than there was white space to fill." Eager to make a name for himself, he streamlined his signature to "Zim", a mark that would become famous.
Judge magazine, the Republican competitor to the Democractic Puck was experiencing hard times. Eventually it was bought by entrepreneur William Arkell. Arkell was determined to find new talent for his editorial staff in order to improve Judge's circulation. Bernhard Gillam was enticed to jump ship, and he confided about his opportunity with the only other Republican on Puck's staff, Zim. They left Puck for Judge together in late 1885.
The first issue of the newly relaunched Judge magazine was a resounding success. Zim now had the freedom to select his own subject matter, and decided to feature cartoons depicting the common man- farmers and members of the ethnic groups that populated New York City's poorer neighborhoods. Privately Gillam wasn't happy with Zim's choices of subject matter- he preferred to stick to political subjects. But publishers Hamilton and Arkell believed Judge wouldn't succeed on political satire alone, They wanted to focus more on humor, and Zim's satire of rural and urban life perfectly fit their vision for the magazine.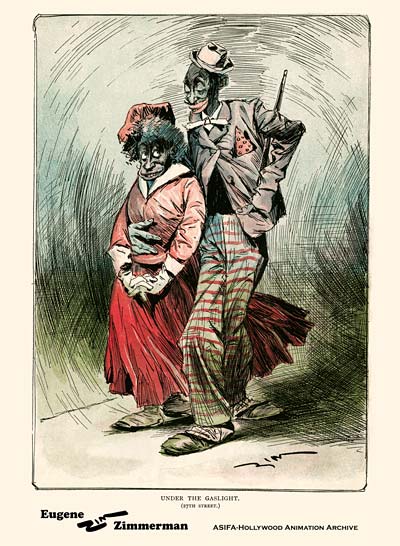 By the mid 1890s, Zim was working at his peak. At Judge, he was surrounded by the cream of the crop of cartooning: Hy Mayor, Richard Outcault, A.S. Daggy, Emil Flohri, Frank Livingston Fithian, Foerge B. Griffin . F. Victor Gillam, T. S. Sullivant Michael Angelo Woolf, Gus Dirks, and upcoming youngster named James Montgomery Flagg.
In 1901, Arkell resigned and Judge passed through several hands. Tired and discouraged with the management of the magazine, Zim eventually quit full time employment in 1923 and freelanced from his home. Due to numerous requests from his readers, he authored the book This and That About Caricature, a small "how to" book for Correspondence Institute of America. The success of the lesson book encouraged him to create his largest scale publication to date, Zim's Correspondence School of Cartooning, Comic Art and Caricature. He also authored several small books marketed directly to his home communities of Horseheads and Elmira, New York. On the basis of these books, Paul T. Gilbert, editor of Cartoons Magazine hired him to write a column titled, "Homespun Philosophy By Zim".
Zim dabbled in sequential comic strips, but in his later years he focused more on his comfortable surrounding in Horseheads, serving in the volunteer fire department, sponsoring a local brass band, and participating in local politics.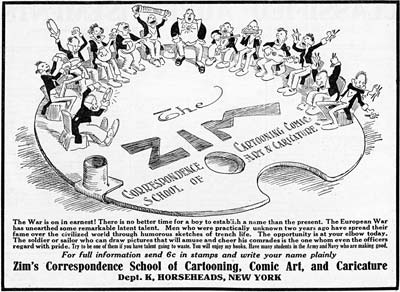 Comments On Style
Zim reflected his world through the art of caricature, every element of a scene was carefully observed and artfully exaggerated to create an image that was beyond real- a comic distillation of the larger reality. In his cartooning course, Zim charts the progress of a man's boot, from new and shiny to beaten down and decrepit. He analyses what sort of shoes might be worn by a particular type of man, be he hobo or aristocrat. This level of observational detail extended to all aspects of his sketches, from the likeness of the facial features to the character's clothing, to the furniture and room that surrounds him.
Influences
Personality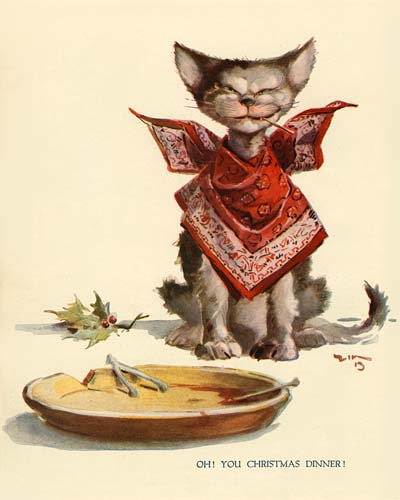 Anecdotes
In his autobiography, Eugene wrote that he imagined Keppler's studio at Puck as an Arabian Nights palace full of medieval tapestries and armor, but was surprised to find it to be just a small, well organized office. It never occurred to him that great drawings like the ones in Puck could come from such a humble workshop. "Heaven's Gates opened to me when I discovered that Mr. Keppler was merely a human being…"
The citizens of his home town, Horseheads were mostly unaware of how famous their resident cartoonist had been in his day. He spent a lot of time caricaturing the townsfolk, from the richest and most powerful all the way down to the town barber and blacksmith.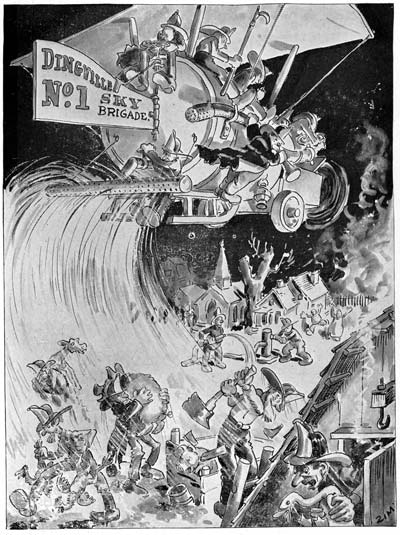 Miscellaneous
While previously editorials were carved on engraved on blocks of wood, Puck used four-color stone lithography, The artist would draw on lithographic stones with grease pencils, they were etched with acid to create the printing plates. Zim's first work at Puck was preparing the "tone stones"- the color layers for Joseph Keppler's centerspread cartoons.
Filmography
Honors
Related Links
Eugene "Zim" Zimmerman Online Exhibit
Bibliographic References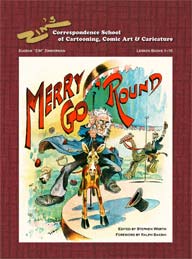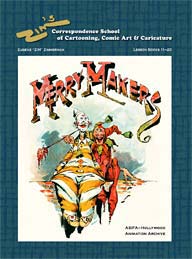 Zim's Correspondence School of Cartooning, Comic Art & Caricature:
A brief Biography of "Eugene "Zim" Zimmerman" by Stephen Worth
Zim: The Autobiography of Eugene Zimmerman
Walter M. Barsch- Editor, Selinsgrove: Susquehanna University Press 1988
Zim: The Life Story of Eugene Zimmerman, Horseheads Cartoonist
Jan Strausser- Horseheads Historical Society 1978
Contributors To This Listing
Stephen Worth, Amir Avni
.












by

Comments