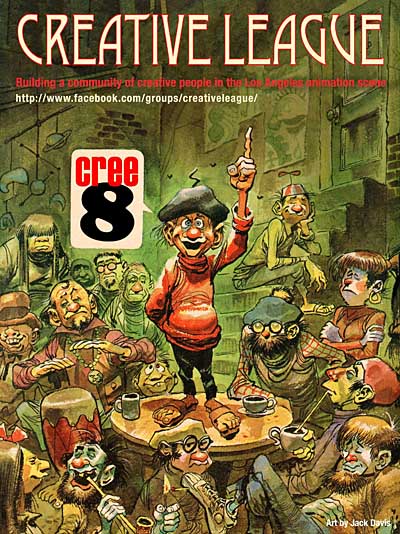 The Animation Creative League is a group of cartoonists, film makers and other like-minded creative folks who are interested in building a community to support independent animation in the Los Angeles area.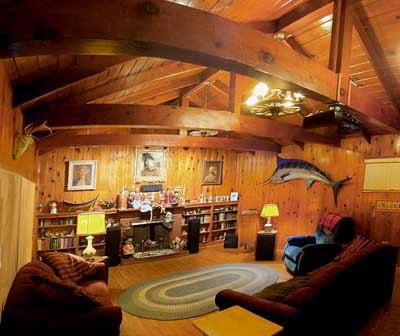 The Animation Creative League Clubhouse
The Creative League currently meets twice a month for networking, informal discussion, screenings, friendly critique of work in progress, and guest speakers. The topics of the meetings will cover the full spectrum of creativity- music, art, cartooning, dance, filmmaking, animation, comedy and drama. The goal is to inspire and empower independent animation creators. Because of space limitations in our screening room, as well as to facilitate open discussion, attendance at the meetings is strictly limited to just 12 people. As the group grows, we will add additional Saturday meetings during the month to accomodate more people.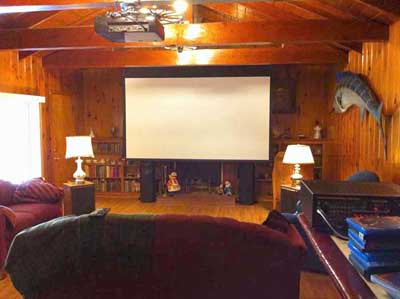 The calendar of Creative League events is posted in the sidebar of this site to the left, and also on the Facebook group page titled "Animation Creative League". Attendance at Creative League meetings is by invitation only. To reserve a confirmation to attend email Giancarlo Cassia for information. Space is limited. As a courtesy to the rest of the members of our group, do not request a confirmation if you do not plan to attend, and let us know immediately if your plans change so we can offer your space to another member.
If you are interested in participating in this group, please contact the group administrator, Taber Dunnipace at…
…and join the Animation Creative League Facebook Group to get notifications of all calendar dates.
Thank you
Stephen Worth
Director
AnimationResources.org












by

Comments