In his wonderful blog, Cartoon Modern, Amid Amidi recently posted some thumbnail background keys by color stylist, Jules Engel and invited his readers to comment. I happened to have a nice little stack of Jules Engel keys from The Alvin Show sitting here on my desk, so I decided to scan them and post them to follow Amid's lead.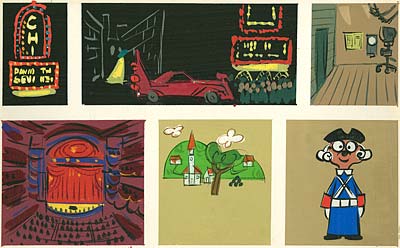 Make sure to pick up a copy of Amid's great new book, Cartoon Modern: Style and Design in 1950s Animation.
Stephen Worth
Director
Animation Resources

This posting is part of the online Encyclopedia of Cartooning under the subject heading, Animation.













by

Comments