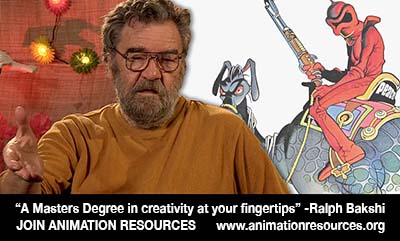 Animation Resources



Sample Reference Pack
PLEASE SHARE THIS POST WITH YOUR CREATIVE COLLEAGUES!
Every other month, Animation Resources members are given access to a high resolution e-book and two DVD quality animated films, curated by the Board of Animation Resources. Over the next couple of weeks, we will be rerunning all of the Reference Packs from 2015, so if you join now, you will get two years worth of members benefits for the price of one. As an added bonus, everyone who joins before March 2016 will be considered a Charter Member, and their dues will never be increased.
We hope you will choose to become a member of Animation Resources. We are making the first Reference Pack public, so everyone can get a sample of the great treasures members get to download every other month. Below are the links to the sample Reference Pack. To download the files, RIGHT CLICK on the link (Mac users OPTION CLICK) and select SAVE TO DISK. We are delivering high resolution files to you. When you click, it might take several minutes to finish the download, so please be patient. If the link doesn't work, refresh this page and try again.
---
CLICK TO JOIN ANIMATION RESOURCES NOW!
---
Jack Cole's



Plastic Man



Issues Nos. 1, 2 & 3 (1943)
Jack Cole's "Plastic Man" debuted in Police Comics in 1941 and was an immediate hit. Cole's offbeat humor and Plastic Man's ability to take any shape gave the cartoonist the opportunities to experiment with text and graphics in groundbreaking manner, helping to define the medium's vocabulary, and making the idiosyncratic character one of the few enduring classics from the Golden Age to modern times. Plastic Man gained his own title in 1943.
This PDF e-book contains the first three issues of Plastic Man comics and includes a biography of Jack Cole. It is optimized for display on the iPad or printing two up with a cover on 8 1/2 by 11 inch paper.
REFPACK001: PLASTIC MAN PDF



Adobe PDF File / 183 Pages
245.5 MB Download
---
DVD QUALITY VIDEO: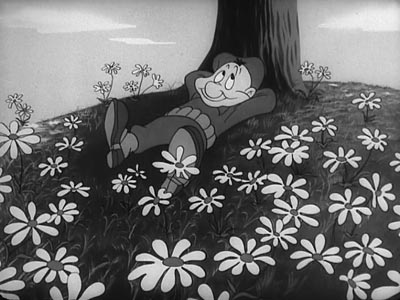 REFPACK001: Private Snafu in Gas



Army/Navy Screen Magazine (1944)
The Private Snafu training cartoons were produced by Warner Bros for the War Department during WWII. "Gas", which deals with the importance of having an operating gas mask handy, was directed by Chuck Jones and written by Ted "Dr Seuss" Geisel. The voices were by Mel Blanc and Billy Bletcher.
REFPACK001: PRIVATE SNAFU in GAS



M4V Video File / 4:43
77.5 MB Download
This DVD quality MP4 file is provided courtesy of Thunderbean Animation and is included on Private Snafu Golden Classics
.
---
DVD QUALITY VIDEO:


Aesop's Fables: Circus Capers



Van Beuren Studios (1930)

Disney admitted that in the 1920s, his goal was to produce cartoons as good as the Aesops Fables series. However after the Fables introduced a boy and girl mouse that bore a strong resemblance to Mickey and Minnie, Disney filed suit and had the cartoons pulled from theaters. This cartoon is one of the most blatant Mickey ripoffs, and one of the funniest.
REFPACK001: CIRCUS CAPERS



M4V Video File / 9:13
230.5 MB Download
This DVD quality MP4 file is provided courtesy of Thunderbean Animation and is included on Uncensored Animation from Van Beuren.
---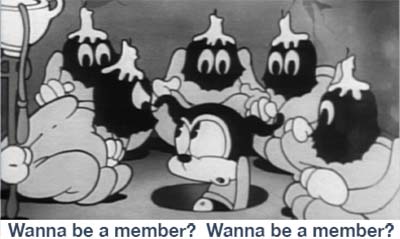 If you like what you see…

Click to JOIN Today!
---












by

Comments