---
REFPACK 039

April-May 2021
---
MEMBERS LOGIN To Download Video
JOIN TODAY To Access Members Only Content
Every other month, members of Animation Resources are given access to an exclusive Members Only Reference Pack. These downloadable files are high resolution e-books on a variety of educational subjects and rare cartoons from the collection of Animation Resources in DVD quality. Our current Reference Pack has just been released. If you are a member, click through the link to access the MEMBERS ONLY DOWNLOAD PAGE. If you aren't a member yet, please JOIN ANIMATION RESOURCES. It's well worth it.


Chuck Jones cited Buster Keaton, Charlie Chaplin and Harold Lloyd as the film makers he most admired. At the Disney Studios, animators were trained in action analysis classes, studying slapstick comedies frame by frame. These films are like textbooks for animators, packed with techniques for staging, timing and gag construction. Since many of these films are difficult to find today in formats that allow easy still frame study, in the coming year we will share a slapstick film in every RefPack, so you can build a library of these important films to study.
Buster Keaton: A Hard Act To Follow ep01



Kevin Brownlow & David Gill / 1987
As we have mentioned before, during the late 1970s and early 1980s, many great documentaries on film history were produced in Great Britain. One of the best of these was a three part series titled, "Buster Keaton- A Hard Act To Follow". Over the next few Reference Packs, we will presenting this whole series, starting this time with episode one.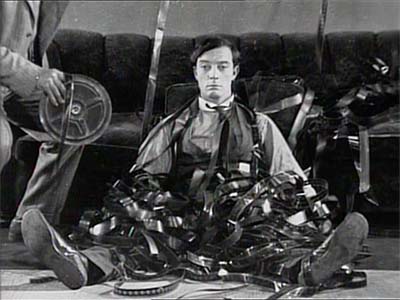 Normally in these introductions, I provide a brief history of the featured artists and attempt to explain their place in history. Since this series is a biography of Keaton, I'm freed from that duty and I can go straight to explaining how this particular film maker is important for animators to study.
I will say this about Keaton's historical context… Many young artists look upon films made before Star Wars as "old fashioned", and that isn't entirely unjustified. A lot of elements in older films do feel irrelevant to our modern lifestyle. Rotary telephones, suits and fedoras, daily newspapers and milk bottles on the porch every morning… all these things have become dusty memories from the past. Black & white movies seem even further in the past, to the point where we think of entire periods of American history as being in black & white. Silent films seem even further removed from modern reality… Keystone Cops, Model Ts with a crank in front, trolley cars and general stores filled with wooden barrels of basic supplies. Even though these were common sights at the time these films were being made, they can feel like a whole different world to modern viewers. Not so with Keaton.
---
MEMBERS LOGIN To Download Video
JOIN TODAY To Access Members Only Content
---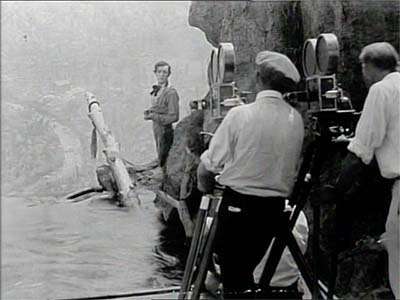 Keaton's universe is timeless. Many of his films were period pieces and were removed in time from the audiences who saw them on first release. Several of his best films were set in the era of the Civil War, with incredible attention to detail when it came to the historical accuracy of sets, props and costumes. Yet even though the films accurately depict life 150 years ago, it is still easy for a 21st century viewer to become totally immersed in the story and characters… more so than other comedians like the Marx Brothers, Charlie Chaplin or Laurel & Hardy. Why is this? The reason is Keaton himself. His character is an understated personality, but it is the kind of character that all kinds of audiences immediately feel empathy with. While Harold Lloyd played the quintessential "everyman" representing the 1920s, Keaton was a timeless "everyman".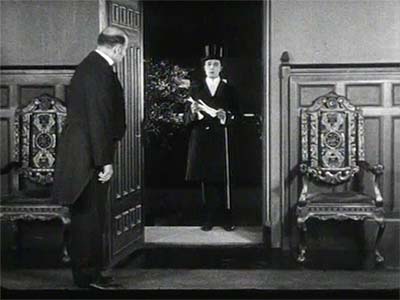 Keaton's feature films are essential viewing. The General, Sherlock Jr, Steamboat Bill Jr, Our Hospitality, The Navigator— every one is a masterpiece. But that is just the tip of the iceberg. Keaton's early comedy shorts with Fatty Arbuckle can be harder to find to view, but they represent a model for perfect comedy teamwork, with two geniuses working at the peak of their creativity in tandem. And the early solo Buster Keaton shorts are fascinating early glimpses of the heights Keaton would scale in just a few short years. As an animator, you owe it to yourself to search out these films and study them. There's a wealth of information in them to inspire and inform film makers of all types.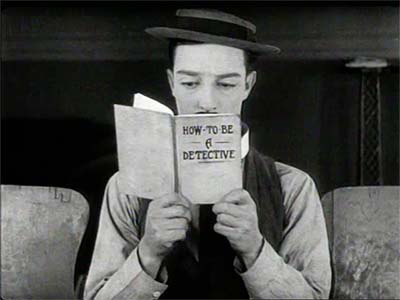 First of all, Keaton was a master of comedy. His youth in Vaudeville trained him how to walk funny, how to fall funny, how to elicit laughs, milk them, and build to a topper gag that leaves the audience satisfied. His films are genuinely funny.
His sense of timing was flawless. When he made his films, the cameraman was instructed to crank the camera at various speeds, depending on the type of scene he was photographing. A romantic scene would be over cranked a bit, to make the action a little slower and more dreamy. An action scene would be under cranked so it would play a little faster on the screen. When the film was edited and ready to release, Keaton would determine the perfect frame rate and paste notes on the film cans for the projectionist instructing them about the proper speed to run it through the projector. The General, Keaton's epic film about the Civil War, carried a note to project it at 26 frames per second, which was faster than the standard film speed of 24 fps. It isn't always presented this way, but when it is, the film achieves a heightened reality, leaning towards the look of video. When the faster frame rate is combined with the meticulously researched set and costume design, and the massive power of the authentic locomotive used in the film, it really gives you a sense that you are transported back into the 1860s.
---
MEMBERS LOGIN To Download Video
JOIN TODAY To Access Members Only Content
---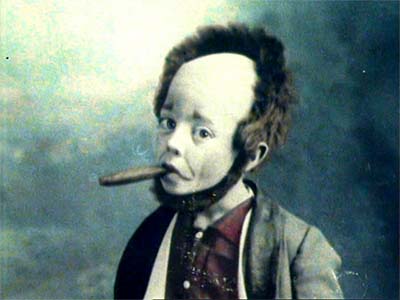 Even though Keaton's films are structurally as tight as a drum, he didn't shoot using scripts, only a brief outline of the intended action and overall narrative. When he constructed sets and brought his crew together, they improvised on the spot, taking detailed notes on continuity so they could tie it all together at the end, even if they didn't know the details of what the ending would be yet.
The staging in his films are worthy of study as well. Shots are always perfectly composed in a way that clearly contains the action, without needing improvised camera movements to keep it in frame. It's a model of straightforward simplicity, which is imperative for comedy, because If it looks complicated, it probably won't be funny. Keaton succeeds in making the most complex shots feel simple. It's difficult to conceive of how some of the chase scenes were constructed. They fit together so perfectly! It must have been a challenge for Keaton to break the sequences down into individual scenes shot on different days… and then cut them into continuity and have them fit together so perfectly. There are sequences in Sherlock Jr. that I've studied many times and still have no idea of how they were planned out and executed.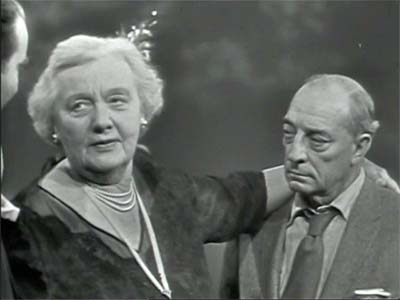 If you have never seen a Buster Keaton film before, this documentary will give you a taste of what you've been missing. If like me, you have studied all of his films over and over many times, you will learn new things about Keaton and his creative process that you didn't know before. Please take the time to sit down and carefully watch this program, and I hope will make the effort to seek out Keaton films to study. It's a rare opportunity to sit at the feet of a master, and even though these films were made a century ago, "A Hard Act To Follow" allows you to do just that.
REFPACK039: A Hard Act To Follow ep01

MP4 Video File / SD / 53:10 / 1.74 GB Download
---
MEMBERS LOGIN To Download Video
JOIN TODAY To Access Members Only Content
---
Not A Member Yet? Want A Free Sample?
Check out this SAMPLE REFERENCE PACK! It will give you a taste of what Animation Resources members get to download every other month!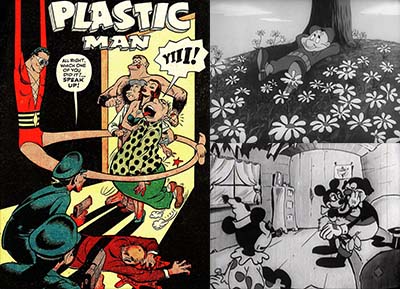 by

Comments