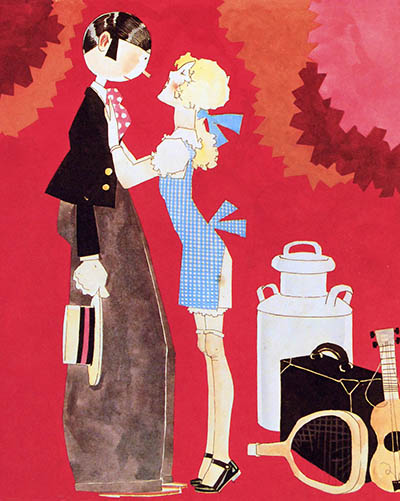 Playboy had some of the greatest "girl cartoonists" of all time on their staff. You might have seen our previous posts on Playboy cartoonists Sokol, Dedini, Interlandi, Sneyd and Vargas. We will be posting more by these great artists soon, but I particularly wanted to bring this great Playboy retrospective on John Held Jr. to your attention.
John Held Jr was born in 1889, and by the age of 16 was an accomplished sports cartoonist for the Salt Lake City Tribune. He served in the military during WWI, and soon after his return he gained fame for his work as an illustrator for Life, Judge and College Humor. His style and subject matter defined the "Jazz Age" of the 1920s. His cartoons depicting sexy flappers and their raccoon coated beaus living the life of flaming youth were all the rage. In later years, he worked in woodcuts and illustrated scenes from the "Gay Nineties"
Here is a feature on Held from the January 1966 issue of Playboy magazine…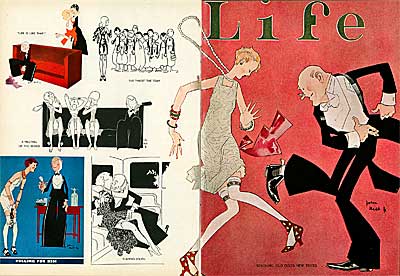 I just added the last page of this article, which includes some great biographical info on Held. (A nice Virgil Partch comic too!)
Stephen Worth
Director
Animation Resources
This posting is part of the online Encyclopedia of Cartooning under the subject heading, Magazine Cartoons.













by

Comments