---
REFPACK 006

September-October 2015
---
MEMBERS LOGIN To Download E-Book
JOIN TODAY To Access Members Only Content
Every other month, members of Animation Resources are given access to an exclusive Members Only Reference Pack. These downloadable files are high resolution e-books on a variety of educational subjects and rare cartoons from the collection of Animation Resources in DVD quality. Our current Reference Pack has just been released. If you are a member, click through the link to access the MEMBERS ONLY DOWNLOAD PAGE. If you aren't a member yet, please JOIN ANIMATION RESOURCES. It's well worth it.
PDF E-BOOK: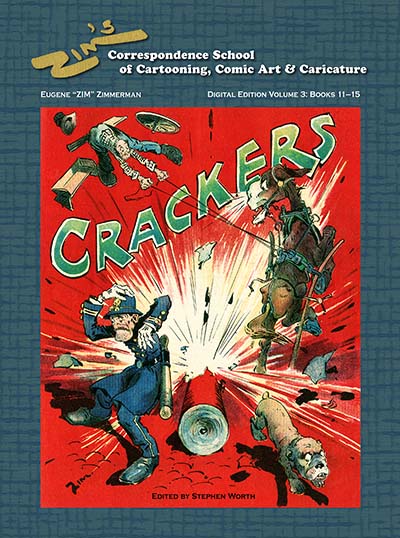 Eugene "Zim" Zimmerman



Zim's Correspondence School of Cartooning, Comic Art & Caricature Volume 3: Books 11 to 15 (1914/1920)
As the decades have rolled on since Zim's passing in 1935, he has come to be routinely omitted from accounts of the history of cartooning. Although Thomas Nast, T. S. Sullivant, Frederick Burr Opper, Richard Outcault and James Montgomery Flagg are frequently mentioned in histories of cartooning and illustration, Zim's name is conspicuous by its absence. When he is mentioned at all by historians, it is in reference to the "political incorrectness" of his humor. But Zim's legacy is more important than history gives him credit for. His contribution to American culture is both historical and artistic.
During the last decades of the 19th century, America was a land being built by poor, hard-working immigrants. Zim was one of them. He took caricature out of the drawing room and into the streets. When Zim entered the business, cartooning existed to glorify (or more often, defame) famous American political leaders. Zim took caricature further, poking fun at the real Americans of the day– the people he saw in the streets of the Italian, Jewish, Black and Irish districts of New York City.
These precious drawings are a priceless window into the past. More than a hundred years later, we are fortunate to be able to see the world of the 1890s through Zim's observant eyes. Zim's fondness for the common man is apparent in every line that flowed from his pen. He didn't just achieve his boyhood goal of becoming American through and through; utilizing the art of caricature, he vividly documented the day-to-day reality of millions of others Americans just like him.
Animation Resources is proud to present our third volume from the Zim course as a downloadable high resolution e-book. This PDF e-book is optimized for display on the iPad or printing two up with a cover on 8 1/2 by 11 inch paper.
REFPACK006: Zim Cartooning Course Vol. 3



Adobe PDF File / 212 Pages
455 MB Download
---
MEMBERS LOGIN To Download E-Book
JOIN TODAY To Access Members Only Content
---
---
MEMBERS LOGIN To Download E-Book
JOIN TODAY To Access Members Only Content
---
Not A Member Yet? Want A Free Sample?
Check out this SAMPLE REFERENCE PACK! It will give you a taste of what Animation Resources members get to download every other month!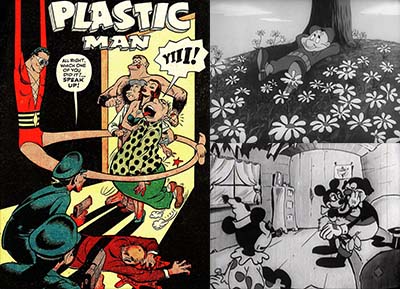 by

Comments