---
REFPACK 013

November-December 2016
---
MEMBERS LOGIN To Download Video
JOIN TODAY To Access Members Only Content
Every other month, members of Animation Resources are given access to an exclusive Members Only Reference Pack. These downloadable files are high resolution e-books on a variety of educational subjects and rare cartoons from the collection of Animation Resources in DVD quality. Our current Reference Pack has just been released. If you are a member, click through the link to access the MEMBERS ONLY DOWNLOAD PAGE. If you aren't a member yet, please JOIN ANIMATION RESOURCES. It's well worth it.
DVD QUALITY VIDEO: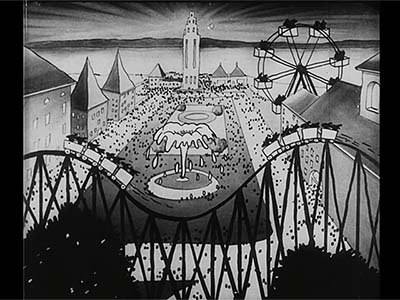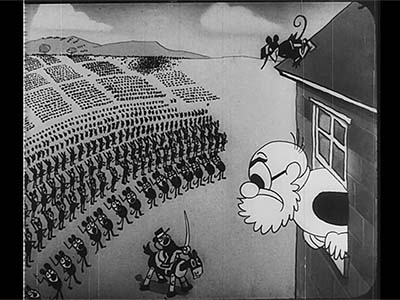 Two Paul Terry Mice Shorts



"Club Sandwich" (1931) "Popcorn" (1931)
Paul Terry's cartoons are greatly under appreciated. Walt Disney admired his Aesop's Fables cartoons and admitted that his goal in the early days of his own studios was to produce cartoons as good as Paul Terry's. These two cartoons are elaborate examples of the Terry Mice in action. "Club Sandwich" features elaborate crowd shots of armies of mice preparing to attack Farmer Al Falfa, with animation by Frank Moser, Art Babbitt and Jerry Shields. "Popcorn" has a haunted house sequence which shows the influence of Fleischer's "Swing You Sinners" and some wonderful carnival scenes based on Coney Island's Luna Park. Many thanks to Animation Resources Advisory Board Member, Steve Stanchfield for sharing these rare films with us.
REFPACK013: Club Sandwich (1931) and "Popcorn" (1931)



MP4 Video File / 10:23 / 187 MB Download

---
MEMBERS LOGIN To Download Video
JOIN TODAY To Access Members Only Content
---
---
MEMBERS LOGIN To Download Video
JOIN TODAY To Access Members Only Content
---
Not A Member Yet? Want A Free Sample?
Check out this SAMPLE REFERENCE PACK! It will give you a taste of what Animation Resources members get to download every other month!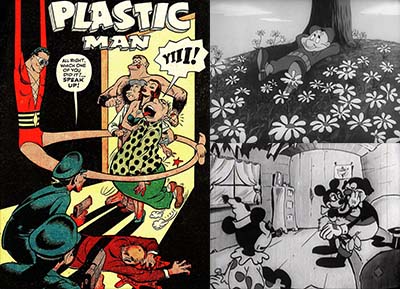 by

Comments