---
REFPACK 016

May-June 2016
---
MEMBERS LOGIN To Download Video
JOIN TODAY To Access Members Only Content
Every other month, members of Animation Resources are given access to an exclusive Members Only Reference Pack. These downloadable files are high resolution e-books on a variety of educational subjects and rare cartoons from the collection of Animation Resources in DVD quality. Our current Reference Pack has just been released. If you are a member, click through the link to access the MEMBERS ONLY DOWNLOAD PAGE. If you aren't a member yet, please JOIN ANIMATION RESOURCES. It's well worth it.
DVD QUALITY VIDEO: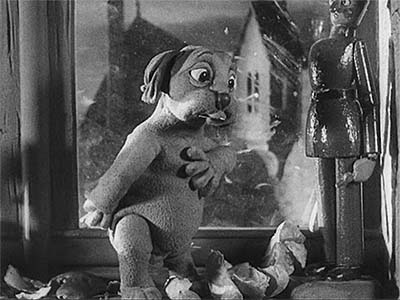 The Mascot



(Ladislas Starevich/1933)

Ladislas Starevich created the first puppet animation film in 1912 and continued to work in the medium for half a century. He was born in Russia to Polish parents in 1882 and emigrated to France soon after World War I. Assisted by his wife, who made the costumes for the puppets, as well as his daughter and son, Starevich produced a large and varied filmography. We are presenting the most famous of his films, "The Mascot", which Terry Gilliam has cited as one of the ten greatest animated films of all time.
"The Mascot" (1933) is a technical marvel, with sophisticated puppet armatures, a wide variety of techniques, and fantastic subject matter. Starevich simulated motion blur in this film by smearing vaseline on a glass plate between the camera and the puppet. He also broke new ground by rigging the puppets so they could move slightly while the shot was being exposed. This technique predated Jim Danforth's "Go Motion" in the Star Wars films by almost 50 years! We have deinterlaced this film and encoded it at an increased bitrate so you can step frame through the animation and study the animation. Starewich often created a seamless blend of several different techniques in a single shot. It's fascinating to look at the work frame by frame to discover the secrets behind the cinematic magic.
"The Mascot" was edited and reformatted several times over the years. It is rarely seen with the original soundtrack and running time, but Animation Resources obtained a copy of the film as it was first released and we are proud to be able to share that with you. If you would like to see more films by Starevich, let us know on the Animation Resources Facebook page.
REFPACK016: The Mascot 1933



MP4 Video File / 21:14 / 570 MB Download
---
MEMBERS LOGIN To Download Video
JOIN TODAY To Access Members Only Content
---
---
MEMBERS LOGIN To Download Video
JOIN TODAY To Access Members Only Content
---
Not A Member Yet? Want A Free Sample?
Check out this SAMPLE REFERENCE PACK! It will give you a taste of what Animation Resources members get to download every other month!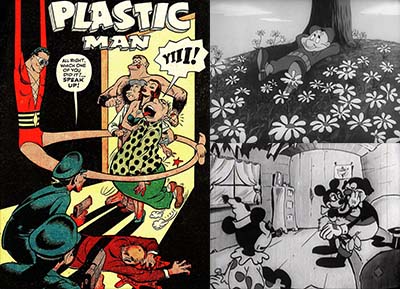 by

Comments