---
REFPACK 019

November-December 2017
---
MEMBERS LOGIN To Download E-Book
JOIN TODAY To Access Members Only Content
Every other month, members of Animation Resources are given access to an exclusive Members Only Reference Pack. These downloadable files are high resolution e-books on a variety of educational subjects and rare cartoons from the collection of Animation Resources in DVD quality. Our current Reference Pack has just been released. If you are a member, click through the link to access the MEMBERS ONLY DOWNLOAD PAGE. If you aren't a member yet, please JOIN ANIMATION RESOURCES. It's well worth it.
PDF E-BOOK: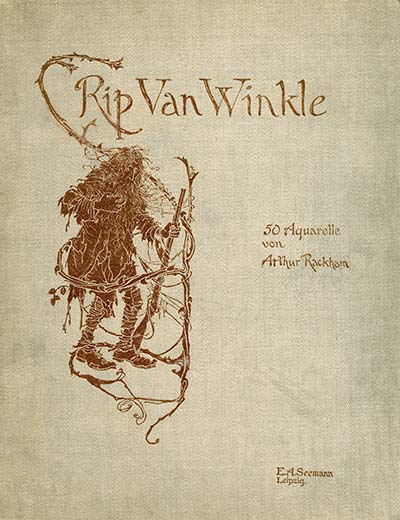 Two Books By Arthur Rackham



Rip Van Winkle / Grimm's Fairy Tales (1905, 1909)
Arthur Rackham was born in Kent in 1867 to a large family. At the age of 17, he was sent to Australia to convalesce from a protracted illness. Upon his return a year later, he enrolled in the Lambeth School of Art and the City of London School. In 1892 he began creating spot illustrations for various newspapers and magazines, but he really really didn't find his artistic niche until 1894 when he illustrated his first book, The Dolly Dialogues. In the years that followed, Rackham progressed to the top of his field, and in 1900 an illustrated volume of Grimm's Fairy Tales cemented his reputation as one of the foremost illustrators of his time. This book blended elements of orientalism and art nouveaux to create a fantastic world of princesses, fairies and gnomes, all rendered with Rackham's unique sinewy ink line.
Rackham's first breakthrough book in color was Rip Van Winkle (1905). It established the process that he continued to develop and perfect through the 1920s. He would began his paintings with a detailed pencil sketch, then he applied an organic ink line that twisted and turned like the roots of a tree. When the ink had dried, he erased the pencil lines and applied thin watercolor washes in layers to define depth and hue. After the color washes were finished, he re-inked his distinctive line again over the top to make the drawing read crisply through the color printing process.
Animation Resources is proud to present the illustrations from a special German portfolio of prints from Rip Van Winkle (1905), and a first trade edition of Grimm's Fairy Tales (1909). These two books are significant to the history of animation, because they were the inspiration for Walt Disney to create his first animated feature Snow White and the Seven Dwarfs. Disney's artists studied Rackham's paintings closely, emulating the warm candelit glow and wood textures in the dwarfs' cottage, as well as the distinctive Rackham sinewy trees in the threatening forest sequence.
REFPACK019: Two Books By Arthur Rackham



Adobe PDF File / 138 Pages / 516 MB Download

---
MEMBERS LOGIN To Download E-Book
JOIN TODAY To Access Members Only Content
---
---
MEMBERS LOGIN To Download E-Book
JOIN TODAY To Access Members Only Content
---
Not A Member Yet? Want A Free Sample?
Check out this SAMPLE REFERENCE PACK! It will give you a taste of what Animation Resources members get to download every other month!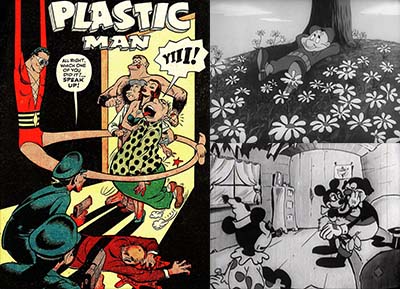 by

Comments