REFPACK 031

Members Only Download
Every other month, members of Animation Resources are given access to an exclusive Members Only Reference Pack. These downloadable files are high resolution e-books on a variety of educational subjects and rare cartoons from the collection of Animation Resources in DVD quality. Our current Reference Pack has just been released. If you are a member, click through the link to access the MEMBERS ONLY DOWNLOAD PAGE. If you aren't a member yet, please JOIN ANIMATION RESOURCES. It's well worth it.
---
MEMBERS LOGIN To Download Video
JOIN TODAY To Access Members Only Content
---
The Tale of the White Serpent
Toei / Taiji Yabushita & Kazuhiko Okabe / 1958
When Toei Animation undertook to create the first full color animated feature, they pushed their resources to their absolute limit. With a staff of nearly 1,400 people working on the film, and an extremely tight schedule of just eight months to complete it, they succeeded in making a wonderful film that is now considered the first Anime feature.
In an act of reconciliation with the Chinese for Japan's mistreatment of them during WWII, the president of Toei selected a Chinese folktale, "The Tale of the White Serpent" as the subject of the feature. He may have been inspired by a live action adaptation released just two years earlier in Japan. In 1961, "The Tale of the White Serpent" was released in the United States under the title "Panda and the Magic Serpent".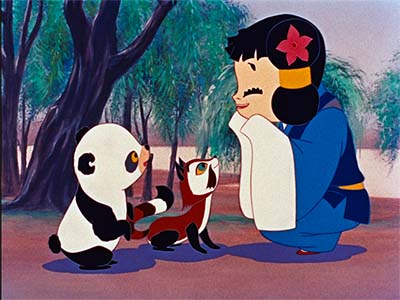 The copy of the film that we are are sharing with our members here is in Japanese with no subtitles, but dialogue is sparse and the story is easy to follow without words. The basic story is about a young prince named Xu-Xian who has a pet snake, but his parents force him to give it up. Years pass and the prince grows up. One night, during a storm, the snake transforms into a beautiful princess named Bai-Niang and a fish transforms into her assistant Xiaoqing. Using magic, she arranges with her servant Xiaoqing to meet with the prince and his pets at the broken bridge. They fall instantly in love, but they are separated by the monk Fa-Hai who believes that Bad-Niang is an evil spirit. Xu-Xian also becomes separated from his pets Panda and Mimi, and they form a gang of animals along with a pig and weasel to try to find the prince. The monk Fa-Hai does battle with princess Bai-Niang and forces her to return to her serpentine form. Bewitched and confused, Xu Xian follows her ghostly human form off a cliff and is killed. Bai-Niang gives up her magical powers to prove her love in exchange for a magic orchid with the power to bring the prince back to life. The princess and Xiaoqing embark on a perilous journey to bring the orchid to him. After a dramatic action sequence at sea, the monk realizes his mistake in keeping the lovers apart. The animal gang help get the orchid to the prince, and he is revived. Bai-Niang rescues Xu-Xian and the prince and princess live happily ever after.
In particular, pay attention to the excellent color and effects animation, as well as the use of humorous caricature in the crowd shots. There is a great deal to be learned from this film. We hope you find it useful in your studies.
REFPACK031: White Serpent (1958)

MP4 Video File / SD / 1:19:20 / 1.35 GB Download
---
MEMBERS LOGIN To Download Video
JOIN TODAY To Access Members Only Content
---
---
MEMBERS LOGIN To Download Video
JOIN TODAY To Access Members Only Content
---
Not A Member Yet? Want A Free Sample?
Check out this SAMPLE REFERENCE PACK! It will give you a taste of what Animation Resources members get to download every other month!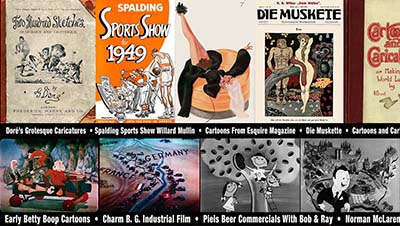 by

Comments