---
REFPACK 007

November-December 2015
---
MEMBERS LOGIN To Download Video
JOIN TODAY To Access Members Only Content
Every other month, members of Animation Resources are given access to an exclusive Members Only Reference Pack. These downloadable files are high resolution e-books on a variety of educational subjects and rare cartoons from the collection of Animation Resources in DVD quality. Our current Reference Pack has just been released. If you are a member, click through the link to access the MEMBERS ONLY DOWNLOAD PAGE. If you aren't a member yet, please JOIN ANIMATION RESOURCES. It's well worth it.
DVD QUALITY VIDEO: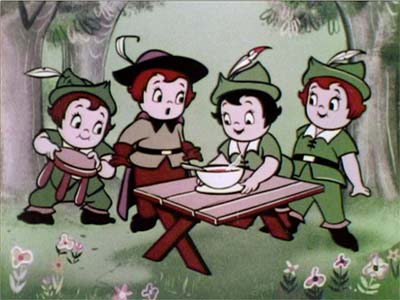 Campbells Soup Commercial Reel



Paul Fennell Studios (ca. mid-1950s)
We continue our series of commercial reels from the Paul Fennell Studios with another great reel of commercials from the early days of television. This batch features the Campbells Kids in a variety of themes from old West to pirates to Pilgrims. It may be a little off-putting to hear the same jingle over and over, but remember that these commercials were probably featured one at a time in a weekly television series, so original viewers wouldn't be quite so overloaded with soup!
These commercials were directed by Paul Fennell and designed by Ed Benedict in the mid-1950s. At the end of the reel is a surprise- a full color Campbells Soup commercial that may very likely be the first color animated television commercial ever aired. The first color TV broadcast was in 1951, but the technology didn't become prevalent until the early 1960s. Throughout the 1950s, broadcasters dabbled in color but in October of 1954, the anthology program "Ford Theater" became the first series to air in color. My educated guess is that the color Campbells commercial was produced to air with that series. These rare commercials have not been seen since they originally aired, and we thank the family of Paul Fennell for sharing them with us.
REFPACK007: Campbells Soup Commercials



M4V Video File / 21:18
221 MB Download


---
MEMBERS LOGIN To Download Video
JOIN TODAY To Access Members Only Content
---
---
MEMBERS LOGIN To Download Video
JOIN TODAY To Access Members Only Content
---
Not A Member Yet? Want A Free Sample?
Check out this SAMPLE REFERENCE PACK! It will give you a taste of what Animation Resources members get to download every other month!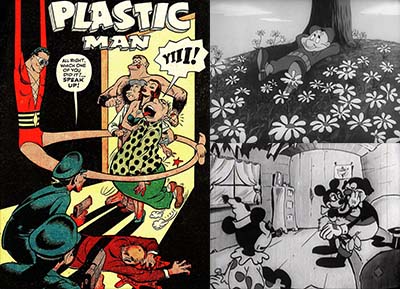 by

Comments