---
REFPACK 007

November-December 2015
---
MEMBERS LOGIN To Download Video
JOIN TODAY To Access Members Only Content
Every other month, members of Animation Resources are given access to an exclusive Members Only Reference Pack. These downloadable files are high resolution e-books on a variety of educational subjects and rare cartoons from the collection of Animation Resources in DVD quality. Our current Reference Pack has just been released. If you are a member, click through the link to access the MEMBERS ONLY DOWNLOAD PAGE. If you aren't a member yet, please JOIN ANIMATION RESOURCES. It's well worth it.
DVD QUALITY VIDEO: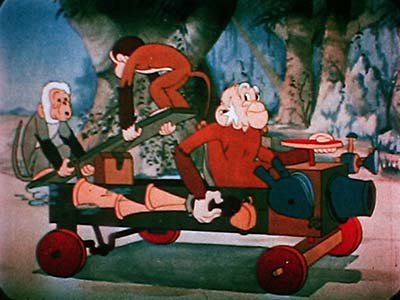 Gran'Pop Monkey Cartoons



Cartoon Films Ltd. (1940)

When Ub Iwerks decided to end his contract with Columbia Pictures and turn the reins of his studio over to Paul Fennell, there was initially a scramble to drum up work to keep the studio afloat. The result of this effort was the creation of three of the rarest and most obscure cartoons in the history of the studio… "A Busy Day", "Baby Checkers" and "Beauty Shoppe". The films were based on the popular monkey illustrations by Lawson Wood that adorned magazine covers and calendars in both the US and the UK, and were part of a brief period where the newly renamed Cartoon Films Ltd. had co-production deals with producers in Britain. (See the "This Changing World" series in our last reference pack for more films that were trans-Atlantic co-productions.)
Iwerks had decided to return to Disney, so it's likely that he had no hand in these films- Fennell took on the directors' duties. These three shorts were mentioned in trade magazines at the time, but for many years they were thought to be lost. Animation Resources Advisory Board member, Steve Stanchfield discovered several fragments of prints, in both two color and B&W and reconstructed the complete cartoons from the fragments. Because of the ephemeral nature of these films, these prints may be the last surviving copies of these films in existence. Animation Resources thanks Steve Stanchfield for sharing these with us.
REFPACK007: Gran'Pop Monkey Cartoons (1940)



M4V Video File / 23:12
273 MB Download


---
MEMBERS LOGIN To Download Video
JOIN TODAY To Access Members Only Content
---
---
MEMBERS LOGIN To Download Video
JOIN TODAY To Access Members Only Content
---
Not A Member Yet? Want A Free Sample?
Check out this SAMPLE REFERENCE PACK! It will give you a taste of what Animation Resources members get to download every other month!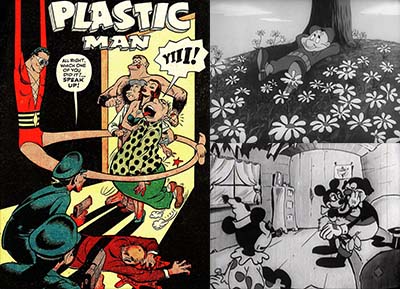 by

Comments