---
REFPACK 008

January-February 2016
---
MEMBERS LOGIN To Download Video
JOIN TODAY To Access Members Only Content
Every other month, members of Animation Resources are given access to an exclusive Members Only Reference Pack. These downloadable files are high resolution e-books on a variety of educational subjects and rare cartoons from the collection of Animation Resources in DVD quality. Our current Reference Pack has just been released. If you are a member, click through the link to access the MEMBERS ONLY DOWNLOAD PAGE. If you aren't a member yet, please JOIN ANIMATION RESOURCES. It's well worth it.
DVD QUALITY VIDEOS: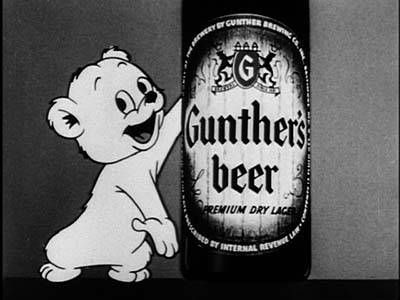 Beer Commercial Reel



Paul Fennell Studios (ca. mid 1950s)

As our members already know, the Paul Fennell Studio was a pioneer in animated television advertising. This time, we are featuring two commercial reels from the mid 1950s.
The beer commercial reel includes several commercials each for Gunther's, Valley Forge, Ram's Head, and Schaefer Beer. The distinctive designs of Ed Benedict and jazzy musical accompaniment give these spots a very modern feel. They must have seemed unique among contemporary television advertising. It's interesting to note that the earliest commercials for Gunther's feature a typical cartoon bear, while the later more modern looking spots all have sports themes. The crew at Fennell was honing in on their target audience to create more effective advertisements.
Because of the ephemeral nature of commercials from the early days of television, these prints may be the last surviving copies of these films in existence. Animation Resources thanks the family of Paul Fennell for sharing these with us.
REFPACK008: Beer Commercial Reel



M4V Video File / 10:21
80 MB Download


---
MEMBERS LOGIN To Download Video
JOIN TODAY To Access Members Only Content
---
---
MEMBERS LOGIN To Download Video
JOIN TODAY To Access Members Only Content
---
Not A Member Yet? Want A Free Sample?
Check out this SAMPLE REFERENCE PACK! It will give you a taste of what Animation Resources members get to download every other month!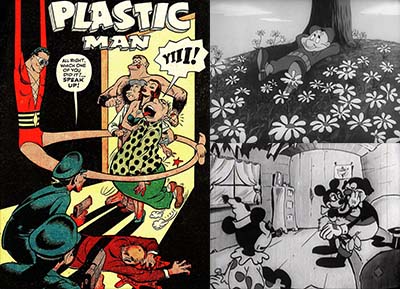 by

Comments