---
REFPACK 008

January-February 2016
---
MEMBERS LOGIN To Download Video
JOIN TODAY To Access Members Only Content
Every other month, members of Animation Resources are given access to an exclusive Members Only Reference Pack. These downloadable files are high resolution e-books on a variety of educational subjects and rare cartoons from the collection of Animation Resources in DVD quality. Our current Reference Pack has just been released. If you are a member, click through the link to access the MEMBERS ONLY DOWNLOAD PAGE. If you aren't a member yet, please JOIN ANIMATION RESOURCES. It's well worth it.
Night Battle



First Motion Picture Unit (ca. mid 1944)
Paul Fennell was a master of using animation for communication and education, and at the First Motion Picture Unit he had the opportunity to experiment with new ways of conveying information. This rare film from 1944 explains strategies for naval warfare at night, using the battle at Empress Augusta Bay in November 1943 as an example. The U.S. was seeking to establish a beachhead at the very outer edge of the range of their fighter planes, so they could build an airstrip to act as a base to extend their reach.
Using a blend of cel animation, stop motion and diagrammatic animatics, the artists of the First Motion Picture Unit explain some pretty complex strategic maneuvers. But it never becomes a purely technical exercise, because the animation of the night battle, revealed as brief flashes of light from gun blasts, is both cinematically and graphically exciting. This film must have been produced very quickly in the first few months of 1944. Time was of the essence to pass along the concepts learned from this naval battle to other servicemen serving in the War of the Pacific.
Films like this are rarely seen today, except in bits and pieces as stock footage in TV documentaries. This intact print, labelled "Confidential Report on the Battle of Empress Augusta Bay" comes from the collection of Paul Fennell's family. We thank them for sharing it with us.
REFPACK008: Night Battle



M4V Video File / 35:33
316 MB Download


---
MEMBERS LOGIN To Download Video
JOIN TODAY To Access Members Only Content
---
---
MEMBERS LOGIN To Download Video
JOIN TODAY To Access Members Only Content
---
Not A Member Yet? Want A Free Sample?
Check out this SAMPLE REFERENCE PACK! It will give you a taste of what Animation Resources members get to download every other month!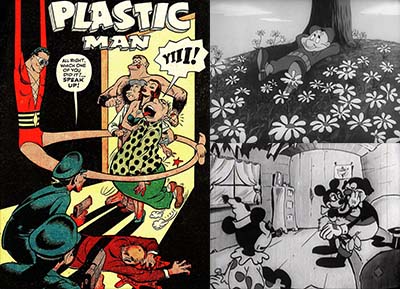 by

Comments