Animation Resources' Live Streaming Project is nearing its goal. The bulk of the cost is being covered by the dues paid by members, not direct donations from the public. This impacts whether we make our live streamed seminars and screenings public, or reserve them strictly for viewing by members of Animation Resources. It would be nice to make out programs available to everyone, but ultimately, the people who support the project will be the people who benefit from it.
To date, we have raised $370 of our goal of $2,500. Seven students or educators will receive free one year memberships because of these donations. Please CONTRIBUTE USING PAYPAL if you can, or you can donate on Facebook, here… FACEBOOK LIVESTREAM FUNDRAISER.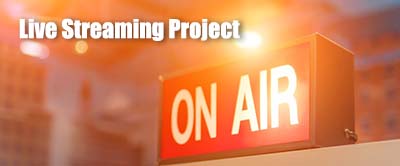 UPDATE: June 23rd, 2022
A week ago, Davey Jarrell, David Eisman and Stephen Worth met to begin making plans for the equipment, software and online accounts necessary to bring our online streaming project to fruition. We have a shopping list of equipment ready and we're researching the technical aspects of producing livestreamed programs.
One of the hurdles to overcome is the way video hosts like YouTube and Facebook handle copyright. Animation Resources is a 501(c)(3) non-profit educational organization, and as such, we are allowed broader Fair Use provisions. But public video sharing sites aren't set up for organizations like us. They don't provide for Fair Use. This is going to limit what we can stream publicly. However, if we stream from our own server, we can take advantage of our non-profit classification to provide educational screenings and seminars that would not be able to streamed from YouTube or Facebook.
We are looking into a package called Streamyard, which is able to stream live video from multiple sources to both Facebook and YouTube, as well as to a streaming portal on the Animation Resources website. The best part is that Streamyard will also record our stream so we can prep it as a downloadable file for our Reference Packs. This would allow us to stream non-copyrighted material to Facebook and YouTube, and Fair Use educational programming to our own website.
Our problem at this point is one that we have faced since the beginning of the Animation Archive… bandwidth costs. Serving video to a large audience is costly, and the general public isn't used to paying for content from the web. Animation Resources shares our Reference Packs, which consist of large downloadable files with our members, rotating in a new RefPack every other month. If we shared all of these RefPacks publicly all the time, the monthly bandwidth costs would exceed our income almost immediately.
It would be possible, both legally and technically to host our Fair Use programming on a public page on our website, rather than one behind the Members Only login, but if we were to do that, we would need more support from our non-member followers. We need to keep expenses within our means, but as a non-profit, every cent donated is used to bring more valuable educational content to you. We hope you will seriously consider JOINING Animation Resources, and CONTRIBUTING to this project.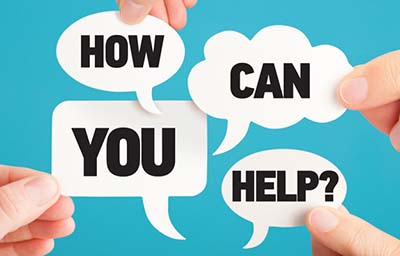 FUNDING CHALLENGES
Many people, even our own members, don't realize that Animation Resources and The Animation Archive are not funded by grants or large corporate sponsors. All of our operating funds come from the annual dues of our members. As a 501(c)(3) non-profit, the money we raise is used exclusively for our projects, and the amount of income from dues dictates what we can and can't do as an organization. Over the past decade, we have been serving the worldwide community of animators, cartoonists and illustrators, and our membership numbers have steadily increased; but not at a rate that allows us to do everything we want to do.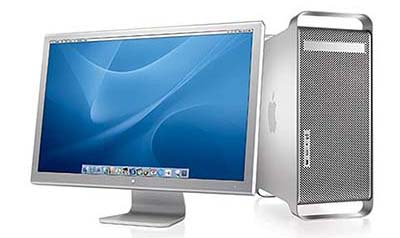 OBSOLETE TECHNOLOGY
We've been forced to cut corners. The last time we bought a new computer was in 2004. Since then, we have been making do with equipment donated to us by members. We've been using a G5 Mac as our digitizing computer since the Animation Archive Project was established in 2004. Our first one burned out long ago, and a member donated his old one to take its place. We finally retired this computer when a Mac Mini from 2007 was donated last year. We are still using the Apple Cinema Display from 2004. We currently have two iMacs and a MacMini, all of which are over seven years old. They have served us well, but the time has come to buy a current computer that is capable of taking our organization to the next level.
AN EXCITING NEW PROJECT IN THE WORKS
Board Members Davey Jarrell and David Eisman have been working on a new project to benefit our members and the general public, a live streaming initiative, but our current equipment isn't capable of filling the needs of the project. We need your help to raise the funds to purchase a new computer.
THE GENESIS OF THE PROJECT
Before COVID, we hosted events in the Los Angeles area. Along with Advisory Board member, Steve Stanchfield we produced a screening at the Egyptian Theater in Hollywood that was very successful. Our Animation Creative League hosted programs with guests like animator Eric Goldberg and Twilight Zone writer George Clayton Johnson. The members who attended got a once-in-a-lifetime opportunity to learn from people who are at the top of their fields.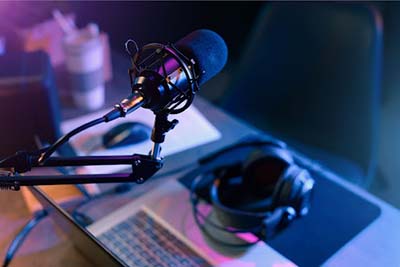 Due to the pandemic, we have been unable to host in-person gatherings; so Program Director Davey Jarrell has been conducting monthly get-togethers in Discord. These have been recorded and edited to serve as downloadable podcasts in our bi-monthly Reference Packs. Davey has produced some amazing programs… an analysis of Chuck Jones's timing techniques on the Grinch special, a panel discussion on the proper use of reference, and interviews with professionals like Joe Murray, Lenord Robinson and Craig Bartlett.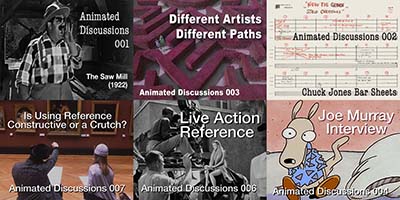 Our Discord Discussions are very popular, but they are limited to audio only. We don't have the facilities to live stream video. Davey has teamed up with David Eisman to spec out what is needed to be able to live stream speakers and films from multiple locations to audiences on YouTube and Facebook. We want to be able to interact with the live audience in real time so they can ask questions and participate in discussions. Davey and David are also looking into recording the live streams and editing them to produce programs that can be shared in our Reference Packs and syndicated to schools and other animation organizations. This would take the wonderful programs we produce beyond the confines of Los Angeles to the whole world.
WHAT WE WOULD LIKE TO DO
Davey and David have plans to do virtual screenings of rare films from our collection, seminars on storyboarding and acting, profiles of great artists illustrated with film clips and original artwork, and informal virtual get togethers where artists can come together to socialize and share information.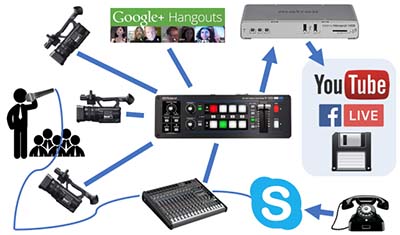 As I said before, our most recent computer is over seven years old. It just isn't capable of doing what we need to do. In addition, we need sound equipment, cameras and lighting. We've gone as far as we can with the money we have, but it isn't enough to get this project started. We've allocated all of our current funds to the project and we have come up short of the figure we need to get the live streams rolling. We will need more money down the road for this live streaming initiative to reach its full potential, but right now we need at least $2,500 to get it started. In the past, as the President of the organization, I've reached into my own pocket to help fill Animation Resources' funding shortfalls, but right now, I'm afraid I'm not able to do that.
We could do a Kickstarter or GoFundMe campaign, but those are a lot of work, and with our small group of volunteers, a project like that would inevitably take resources away from our important job of curating and producing content of interest to artists. We have decided to turn to our members and social media followers for help.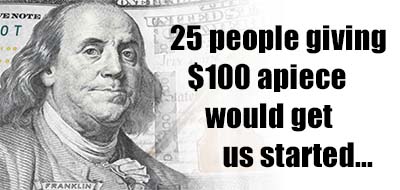 HERE IS WHAT WE ARE ASKING…
We would like 25 of our followers to donate $100 apiece. That wouldn't be a burden on anyone, and it would get us started. In return, we will give you a discount code for a free one year membership in Animation Resources. If you aren't a member yet, you can use it to join us and find out for yourself how important this organization is. If you are already a member, you can gift the coupon code to a friend or colleague and share the wealth of inspiration with the people around you. More members mean a more solid financial footing for our organization. We're confident that once more people see what we are doing, they will want to sign up to be ongoing annual members. If you don't have anyone you would like to gift a membership to, let us know and we will use the credit to give free memberships to two worthy students in our Sponsor A Student Program. If you can't afford $100, please donate what you can. Every little bit helps.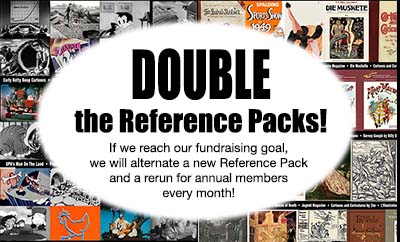 If we reach our goal, we will do two things… 1.) We will increase the number of rerun Reference Packs on our Annual Members Archive Page from three a year to six a year. This means that annual members will be able to download a different Reference Pack every month! …and 2.) We will live stream many of our programs, open to the general public, and after the stream is over, we will format it to go in a Reference Pack, so members can download them and save them forever.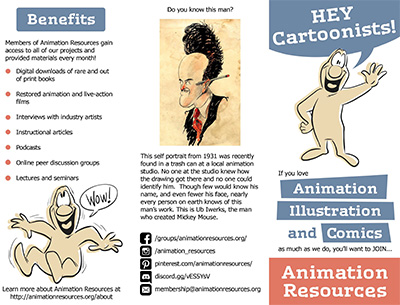 If you've been thinking about signing up for a membership and haven't gotten around to it yet, this is the time to join. If you have no money at all right now, share Animation Resources with your friends and encourage them to join. Print out our brochure (see above) and give it to people you think would benefit from what we have to offer. We don't just want donations… we want new members to share our treasures with. Members are even more important to us than money.
You can donate right now using this PayPal button…

Or you can donate on Facebook, here…
FACEBOOK LIVESTREAM FUNDRAISER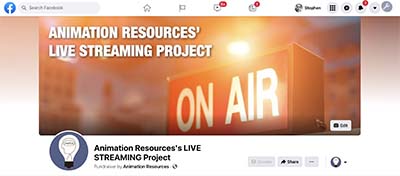 After you have donated, drop us an email at sworth@animationresources.org and let us know if you would like a discount code for a free membership, or if you would like us to sponsor students with your donation.
Raising the bar with our live streaming initiative will make things better for the whole art form. Don't stay on the sidelines. Be a part of Animation Resources and join our team to build the foundation for the future of animation.
Thank you,
Stephen Worth and the Board of Directors of Animation Resources












by