YOU MISSED IT!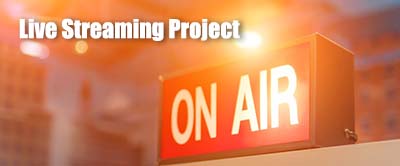 Animation Resources is hosting regularly scheduled events LIVE on its Streaming Page. Join us every month to find out what's happening at Animation Resources.
THIS MONTH'S PROGRAM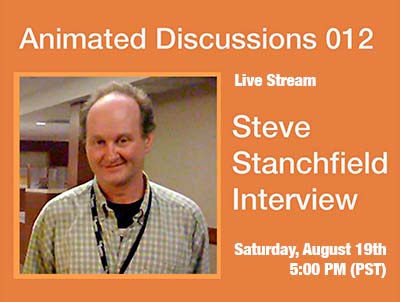 Animated Discussions 012:



Steve Stanchfield Interview




On The Animation Resources Live Stream Page
https://animationresources.org/stream/
SATURDAY, August 19th, 2023 5:00 pm (PDT)
HOSTED BY DAVEY JARELL, with STEVE STANCHFIELD


Steve Stanchfield is an award winning character animator, animation director, educator, and animation historian, in addition to serving on the Advisory Board of Animation Resources. He has worked for many of the major animation studios on numerous TV shows, commercials, educational programming, short films, interactive games and feature animation, and currently teaches at the College for Creative Studies in Detroit. Listen to Steve talk all about animation history and the art of film restoration in the latest episode of Animated Discussions!
AD012: Steve Stanchfield Interview

MP4 Video File / 1:13:15 / 697 MB Download
MEMBERS: Click to download this podcast
PLEASE NOTE: This podcast will NOT



be streamed on YouTube or Facebook.



Social media platforms do not support the fair use exemptions granted by the U.S. Copyright Office to 501(c)(3) non-profit educational archives. So to avoid copyright strikes, this podcast will ONLY be streamed at this address…
https://animationresources.org/stream/












by