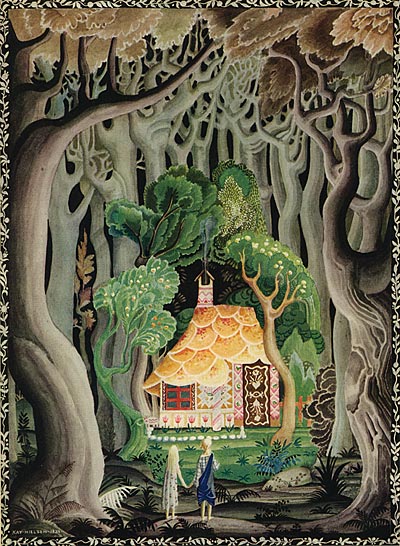 animationresources.org Nielsen was a Danish illustrator who is best known today for his concept work at Disney on Fantasia. Nielsen's pastels of Chernabog from the "Night on Bald Mountain" sequence set the mood and gave animator Bill Tytla a big boost. But among illustrators, Nielsen is best known for his illustrations for his masterful work on East of the Sun and West of the Moon. His style was ornate and decorative, blending elements of Aubrey Beardsley and John Bauer with Persian illuminated manuscripts and Oriental motifs.
Here is some of Nielsen's earliest work, his illustrations for Twelve Dancing Princesses…
kay

And here is a sampling of animationresources.org Nielsen's later style- the illustrations for Hansel and Gretel and Stories from the Brothers Grimm…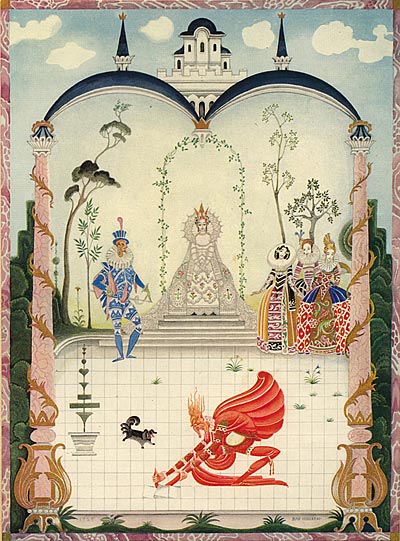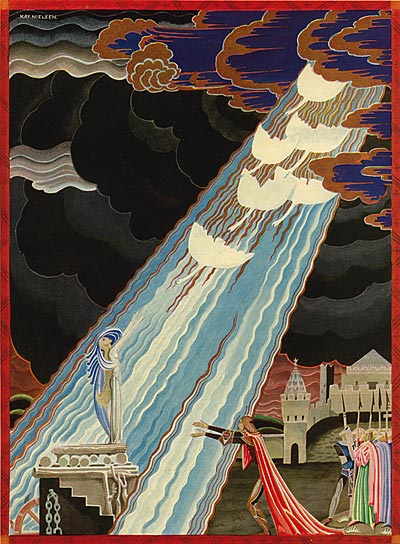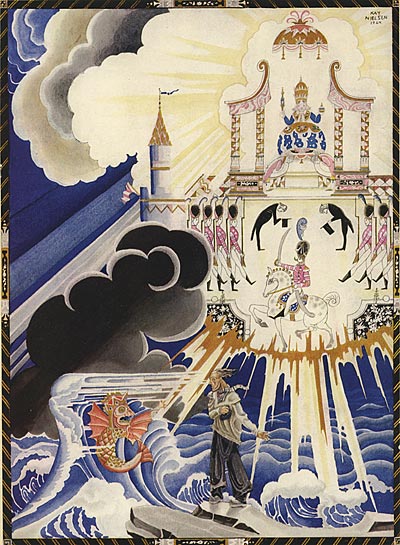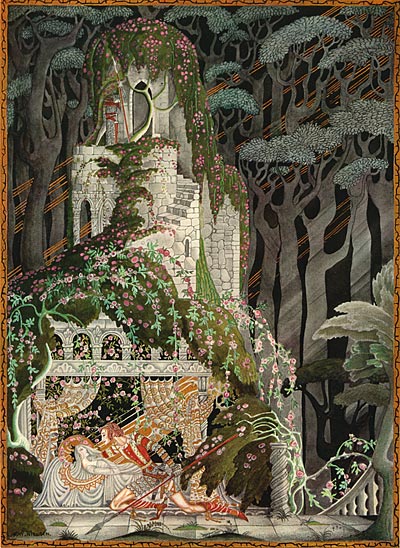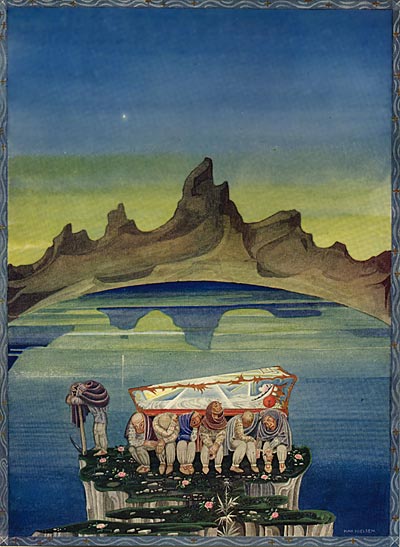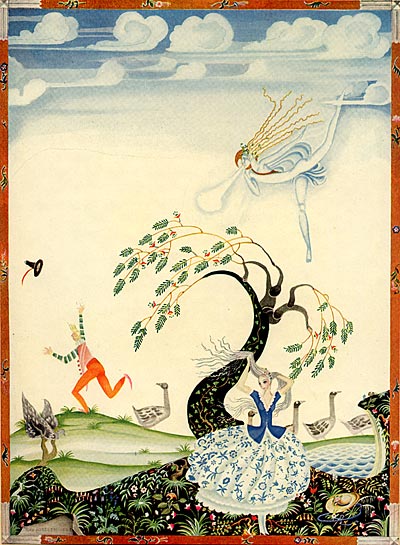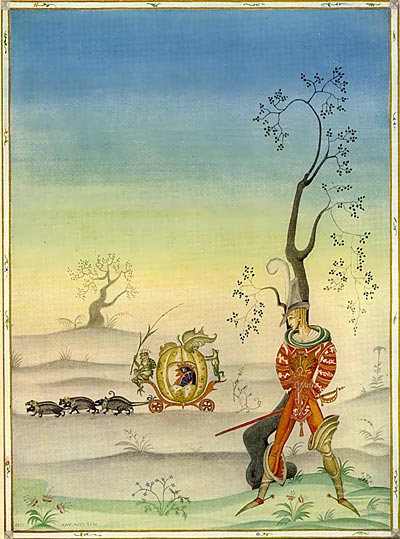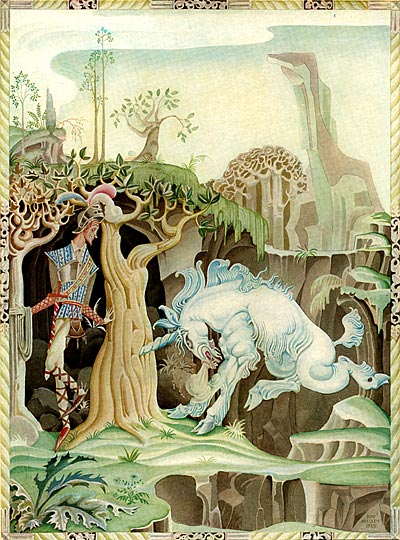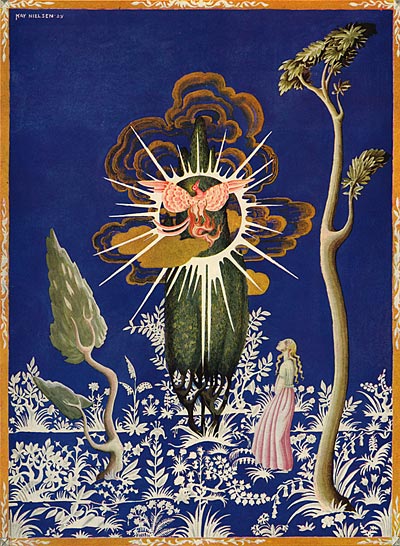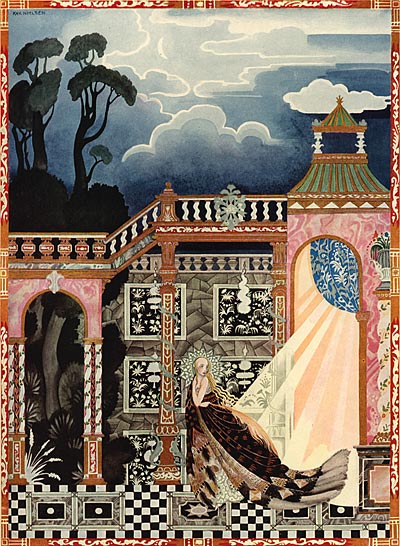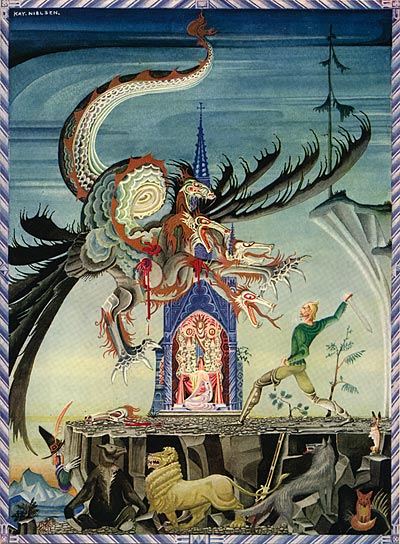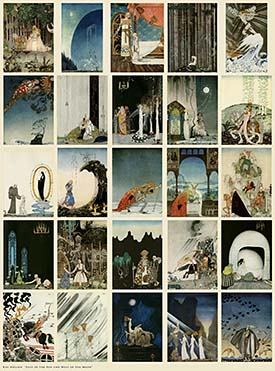 Visit our Kay Nielsen Gallery at Imagekind to order fine art prints of beautiful illustrations from "East of the Sun West of the Moon". The prints are made from high resolution scans off a pristine first edition from the collection of Animation Resources. You can order individual prints, or a huge sheet with all 25 images from this landmark illustrated children's book. A portion of the proceeds from the sale of these prints goes to support Animation Resources.
Stephen Worth
Director
Animation Resources

This posting is part of a series of articles comprising an online exhibit spotlighting Illustration.













by