REFPACK 029

Members Only Download
Every other month, members of Animation Resources are given access to an exclusive Members Only Reference Pack. These downloadable files are high resolution e-books on a variety of educational subjects and rare cartoons from the collection of Animation Resources in DVD quality. Our current Reference Pack has just been released. If you are a member, click through the link to access the MEMBERS ONLY DOWNLOAD PAGE. If you aren't a member yet, please JOIN ANIMATION RESOURCES. It's well worth it.
---
MEMBERS LOGIN To Download E-Book
JOIN TODAY To Access Members Only Content
---
Toby Bluth Storyboard Collection



Fantasia / Pinocchio (1940)
From his childhood years in Texas on through to his family's move out to Los Angeles, Toby Bluth was enamored with the animated films of Walt Disney. Their story sense and striking visuals would inspire him to a long career in creating beautiful imagery. He went on to design and direct over one hundred stage productions; he illustrated numerous children's books; and he worked on countless projects in animation. Some highlights include winning the Hollywood Drama-Logue Critics Award four times, and being named Disney Fine Art's top selling artist for a number of years. He also was art director for the Disney animated films The Tigger Movie and Mickey, Donald, Goofy: The Three Musketeers.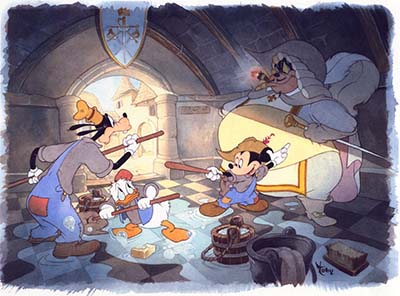 In his later years he would refer to the first five Disney animated features as his greatest inspirations. His intense love led to a close study of these films, and their influence can be seen in just about everything he created in his life. Even his home, with its wooden corbels and stained glass windows, were reminiscent of something out of Pinocchio.
While working as the art director on The Tigger Movie he had copies made of nearly every layout drawing from Snow White that was in the Disney Animation Research Library. Now I don't know how crucial those were as reference for the look of this particular Winnie the Pooh feature, but Toby didn't miss his chance to be able to study these rare treasures. He certainly had an eye for the good stuff!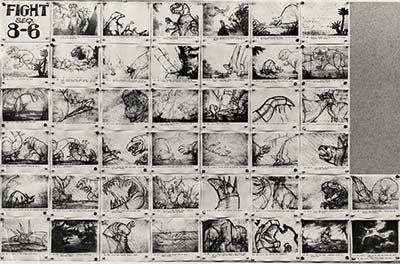 This collection of storyboards is a vivid example of the sort of reference material that inspired and influenced Toby's art. These vintage photostats were used in the production of the films, and were among his most prized posessions. The clarity of staging and lighting in the early Disney features is something Toby always strived for in his own work. When explaining the appeal of his drawings and watercolor paintings he would refer to the importance of light and air. He would often refer to chiaroscuro, the treatment of light and dark, and its importance to his technique.
In Toby's paintings, the highlights and shadows defined both mood and form. When he began a painting, he would always paint the atmosphere first. He would achieve this by laying in a wash to represent the shadows in a complimentary color to the source light. Next, he would glaze in the local color in layers, one after another. His pencil drawings would be also be completely rendered to show form and depth, a standard practice for the early Disney films, but not always done in later animated productions. You can see this wonderful examples of these rendered layout drawings in some of the storyboards contained in this collection.
I'm sure Toby would be happy to know his collection can now be shared with other students of fine image making, and likely for the very first time. I hope they inspire you as much as they did him! –Colby Bluth
Many thanks to the family of Toby Bluth for sharing this important collection of vintage storyboard photostats with us. This e-book is set up to be printed single sided on 11 x 17 inch paper, so you can print it out, pin it up on cork boards and break down the structure to learn how to apply the techniques to your own work.
REFPACK029: Toby Bluth Collection

Adobe PDF File / 86 Pages / 316 MB Download

---
MEMBERS LOGIN To Download E-Book
JOIN TODAY To Access Members Only Content
---
---
MEMBERS LOGIN To Download E-Book
JOIN TODAY To Access Members Only Content
---
Not A Member Yet? Want A Free Sample?
Check out this SAMPLE REFERENCE PACK! It will give you a taste of what Animation Resources members get to download every other month!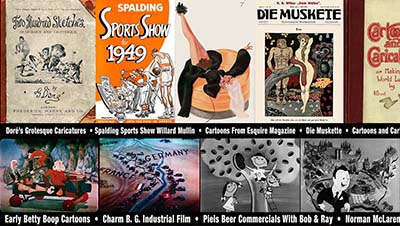 by