---
REFPACK 010

May-June 2016
---
MEMBERS LOGIN To Download Video
JOIN TODAY To Access Members Only Content
Every other month, members of Animation Resources are given access to an exclusive Members Only Reference Pack. These downloadable files are high resolution e-books on a variety of educational subjects and rare cartoons from the collection of Animation Resources in DVD quality. Our current Reference Pack has just been released. If you are a member, click through the link to access the MEMBERS ONLY DOWNLOAD PAGE. If you aren't a member yet, please JOIN ANIMATION RESOURCES. It's well worth it.
DVD QUALITY VIDEO: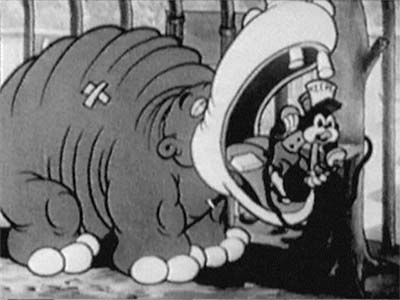 The Peanut Vendor



Down By The Old Mill Stream



Fleischer Studios (1933)

Max Fleischer's Screen Song cartoons are among the rarest and most underrated cartoons ever produced at the studio, but at the time they were made, they were extremely popular. When these cartoons began to be distributed to television in the mid-1950s, the Screen Songs became something of a "white elephant". It isn't hard to understand why. In a packed movie theater, it's a lot of fun to "follow the bouncing ball" and sing along with the rest of the crowd. But no one in their right mind would sing along with their TV set. On top of this, the live action celebrity segments featured acts who were considered dinosaurs by the mid-1950s. Television stations often clipped out the live action segments, jumping straight from the end of the first cartoon segment to the animated bouncing ball segment at the end.
Animation Resources is fortunate to have a nearly complete collection of Screen Songs, thanks to the late Dave Butler, owner of Bosko Video and a major film collector. Derived from TV syndication prints, many of the Screen Songs in our collection aren't complete and the quality of the source elements varies. But the animation itself is pure gold. Dave had the foresight to transfer these on a Rank-Cintel, so you will be able to still frame through the cartoons and study the unique and imaginative work of the Fleischer animators. I have selected two Screen songs from 1933 to share with you this time. These include the live action segments so you can see how the bouncing ball cartoons were originally formatted. There is an awful lot to learn from these deceptively simple looking cartoons.
REFPACK010: Peanut Vendor / Old Mill Stream



M4V Video File / 18:30
337 MB Download

---
MEMBERS LOGIN To Download Video
JOIN TODAY To Access Members Only Content
---
---
MEMBERS LOGIN To Download Video
JOIN TODAY To Access Members Only Content
---
Not A Member Yet? Want A Free Sample?
Check out this SAMPLE REFERENCE PACK! It will give you a taste of what Animation Resources members get to download every other month!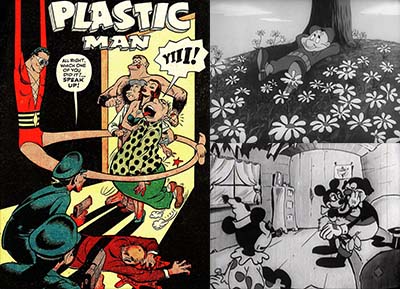 by

Comments