---
REFPACK 017

July-August 2016
---
MEMBERS LOGIN To Download Video
JOIN TODAY To Access Members Only Content
Every other month, members of Animation Resources are given access to an exclusive Members Only Reference Pack. These downloadable files are high resolution e-books on a variety of educational subjects and rare cartoons from the collection of Animation Resources in DVD quality. Our current Reference Pack has just been released. If you are a member, click through the link to access the MEMBERS ONLY DOWNLOAD PAGE. If you aren't a member yet, please JOIN ANIMATION RESOURCES. It's well worth it.
HD QUALITY VIDEO: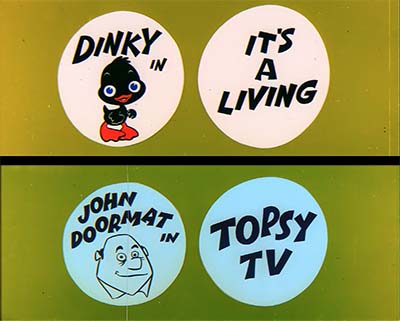 Terry-Toons Cinemascope Cartoons



Topsy TV (1957) It's A Living (1957)

In the mid-1950s theatrical films were being challenged by television. In order to compete, movie studios started producing films that used techniques that television couldn't imitate- 3D and widescreen in particular. The two films we are sharing with you in this Reference Pack are photographed in Cinemascope, one of the widest aspect ratios ever used. You'll notice that the animators keep the action in the center of the screen most of the time. This is probably because they knew that these cartoons would eventually be broadcast on television. The irony of that self imposed limitation couldn't have been lost on them.
It's rare to see widescreen cartoons in their original aspect ratio. We are fortunate that Animation Resources Advisory Board member, Steve Stanchfield came across these original theatrical prints and transferred them for us. We are sharing them with you in high definition. Please forgive the longer than normal download time.
REFPACK017: Two Terry Cinemascope Films



MP4 Video File / 13:00 / 449 MB Download
---
MEMBERS LOGIN To Download Video
JOIN TODAY To Access Members Only Content
---
---
MEMBERS LOGIN To Download Video
JOIN TODAY To Access Members Only Content
---
Not A Member Yet? Want A Free Sample?
Check out this SAMPLE REFERENCE PACK! It will give you a taste of what Animation Resources members get to download every other month!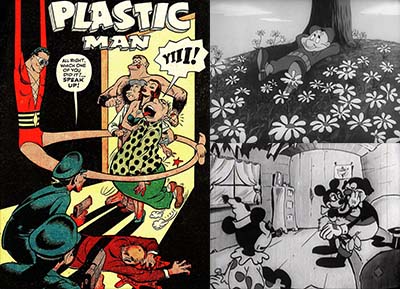 by

Comments