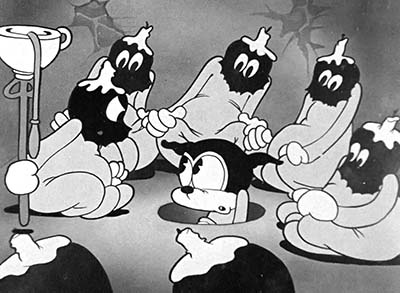 WANNA BE A MEMBER? WANNA BE A MEMBER?



JOIN Animation Resources!



https://animationresources.org/membership/levels/
Here's what you get if you join Animation Resources today…

Every member gets FREE ADMISSION to our screenings and meetings. Our Annual Meeting is coming up at the beginning of March, and it will be a lot of fun. Come see a great film on the big screen!
Throughout the year, Animation Resources members receive bi-monthly REFERENCE PACKS… downloadable e-books and animated films. Last year, members received seven e-books and over 4 hours of amazing animation they couldn't get anywhere else.
Best of all, by joining Animation Resources, you are supporting the building of our digital archive. As our membership grows, we can share more and more of our treasures with the worldwide animation community- that means you! By joining, you're also expressing thanks to the volunteers who work hard to bring great inspiration and information to you every day via social media and the WWW.
Animation Resources is a 501(c)(3) non-profit organization that is funded by artists like you, not big corporations or the government. Don't depend on someone else. It's up to YOU to support the things you directly benefit from. The dues are reasonable. Spread over the year, it comes out to a little over a dollar a week. You can afford that, even if you are a student or struggling artist. Give back to your muse.
Put your money where your art is!
If you have read this far, you know how valuable the work we're doing is. Help us take it to the next level. Join today.
JOIN Animation Resources!
https://animationresources.org/membership/levels/
Help us out! Share this post with your friends and peers. Thanks!












by

Comments