The Milton Caniff Estate recently loaned Animation Resources copies of two issues of Coronet magazine from 1942 and 1947 to digitize. Here are three articles of interest to cartoonists and illustrators…
AMERICA'S PIONEER JAP FIGHTER
By Howard Whitman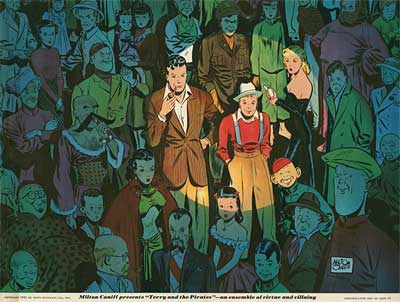 NORMAN ROCKWELL: The People's Painter
By Jack H. Pollack
CONFESSIONS OF A COMIC STRIP ARTIST
By Milton Caniff
Thanks to John Ellis and the estate of Milton Caniff for sharing this with us!
STEVE CANYON TV SHOW

The Steve Canyon Special Edition DVD is out now! To order it and for more info on the Steve Canyon TV show, see… www.stevecanyondvd.blogspot.com
STEVE CANYON AT AMAZON
Fantagraphics has a great book on Caniff's career, and Checker has released year by year reprints of the classic Steve Canyon strip. Caniff was a master storyteller, and the first few years of Steve Canyon are examples of his genius at the height of its powers. Click on the pictures for more info.
Stephen Worth
Director
Animation Resources
This posting is part of a series of articles comprising an online exhibit spotlighting Illustration.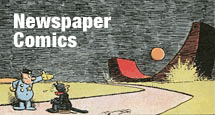 This posting is part of the online Encyclopedia of Cartooning under the subject heading, Newspaper Comics.













by

Comments